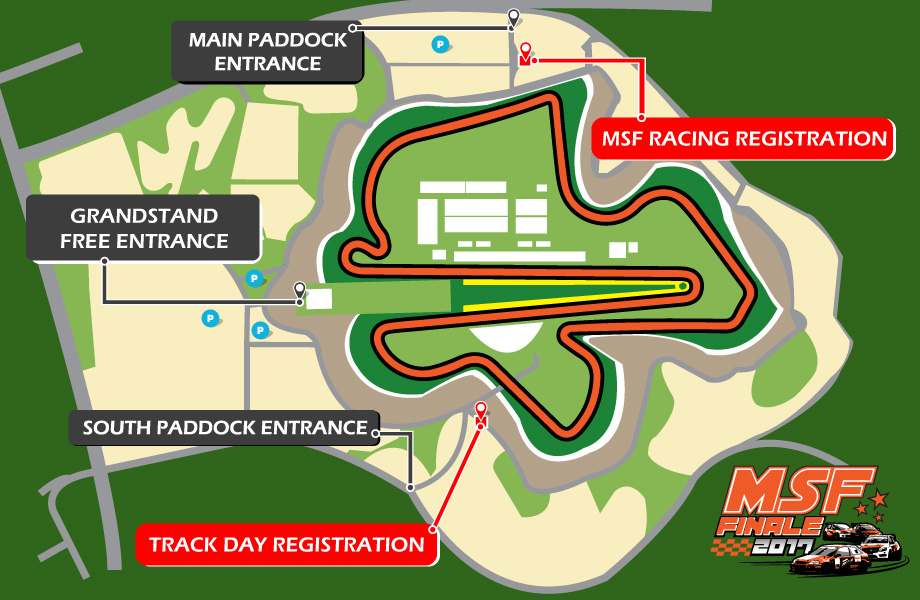 TRACK DAY
Semua para peserta TRACKDAY sila mendaftar di South Paddock seperti mana yang tertera di dalam peta ini. Pastikan anda ingat peta ini agar tidak membuang masa anda untuk patah balik ke South Paddock semula jika anda ke North Paddock.
Venue: South Paddock
Registration location: Entrance to South Paddock
Time: 8:00 am to 11:30 am
MSF RACING + TRACKDAY

MSF Racer anda semua akan mendaftar di North Paddock seperti biasa. Bagi MSF RACER yang turut menyertai Trackday anda juga perlu mendaftar di Main Paddock (north Paddock). Trackday anda akan bermula di Main Paddock. Jadi anda tidak perlu ke South Paddock.
Venue: Main Paddock
Registration location: Ticketing Booths to Main Paddock
Time: 9:00 am to 11:00 am
SPECTATORS
Para pengunjung Malaysia Speed Festival anda boleh memasuki mana-mana pintu. Jika mahu melihat dengan lebih kereta-kereta lumba boleh membeli tiket di Main Paddock. Jika mahu melihat perlumbaan dengan lebih luas boleh ke South Paddock.
Harga Tiket untuk para pengunjung :
Sebelum 11.00am : RM20.00
Selepas 11.00am   : RM35.00
Harga Parkir         : RM10.00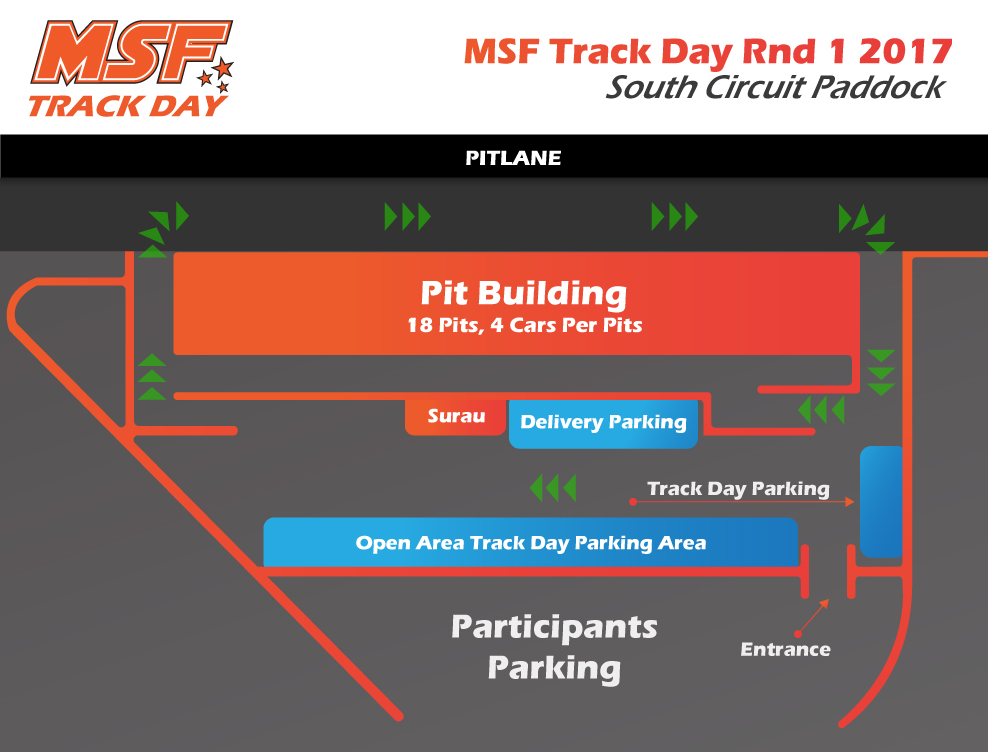 MSF Track Day Paddock Layout & Traffic Flow