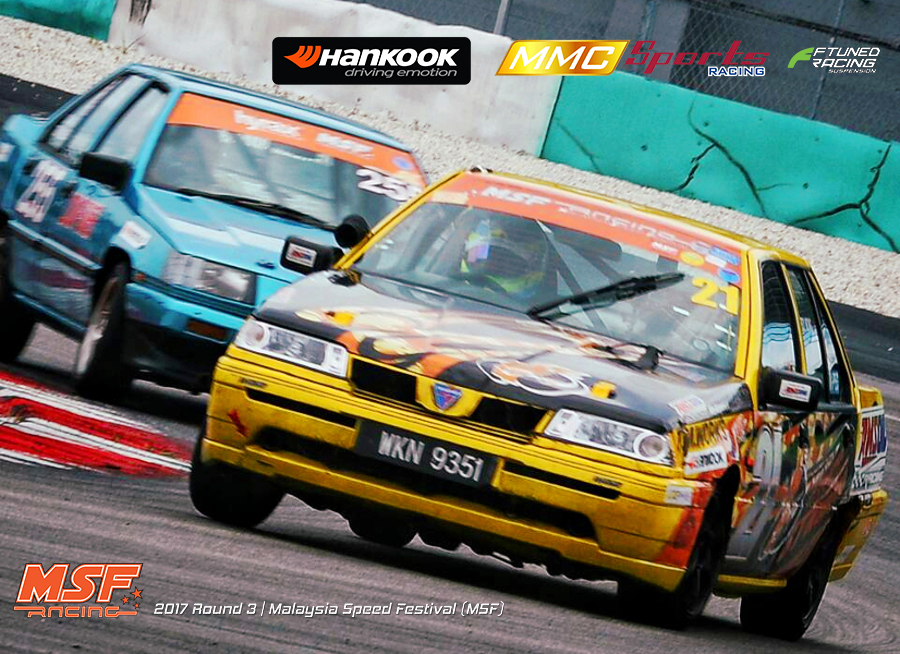 In less than a week the fourth round of the 2017 Malaysia Speed Festival (MSF) will be getting underway, with more than 150 cars expected to start racing once again on Sunday 9 July at the Sepang International Circuit. The first half of the season produced some of the closest competition – as well as lots of carnage! – but the many thousands of passionate motorsport fans who flock to the track will once again be treated to non-stop, on-track action from the MSF Racing competitors.
Following on from the excitement, drama, highs and lows of the previous round, MSF's competitors will be keen to get back into the rhythm of the championship. At the moment the existing Championship positions of most of the top flight competitors in various categories does not differ much in terms of points compared to the previous round. Given that Round 4  is the special Enduro round which features a longer race, driver changes, and points bonuses, we can expect another round of  intense on-track battles amongst the drivers to gain maximum advantage to have a chance of securing the championship title at the end of the season.
Saga Cup Ron Jeremy (Expert)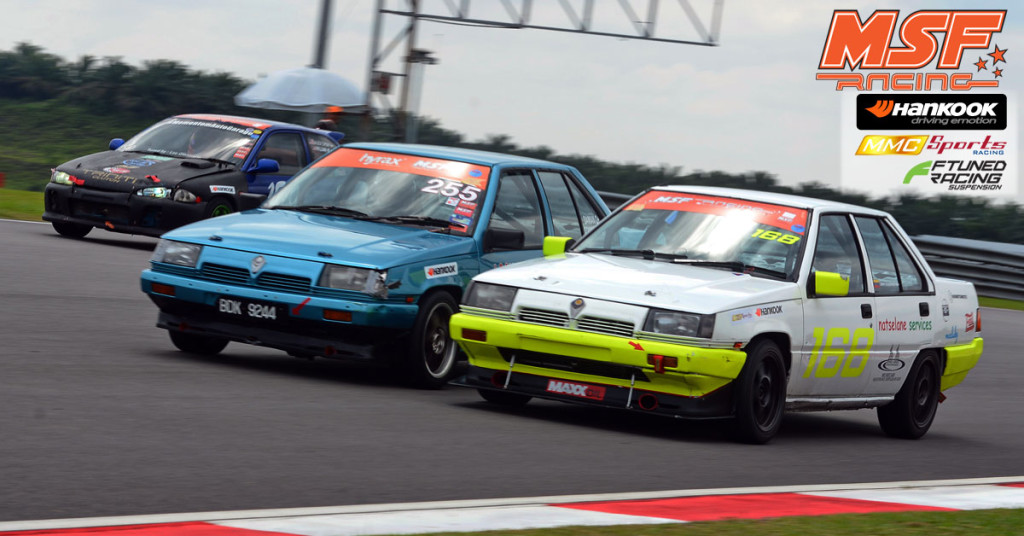 In Round 3 the Saga Cup Ron Jeremy (Expert) category fans witnessed some of the best racing the series has ever produced. In the first race ST Wangan's Boy Wong was battling with Tommy Lee intensely and the pair were trading places for the lead at almost every turn and this went on till the penultimate lap.
In a rare mechanical failure Boy Wong's car had a left rear wheel bearing break while leading, which ejected the wheel causing his retirement. While Tommy Lee would go on to win the race and also race 2, it was young stalwart Jay Choong from SMRT who benefited greatly from the outcome when he came home second in both races and was rewarded with a massive championship points haul.
Going into Round 4 Jay Choong now leads the category with 695 points ahead of Boy Wong with 630 points. Lying in third are the pairings of Joshua Thiran and Adian Yein from team Millennium Motorsports Asia who have been consistent in finishing on a high and have collected 575 points thus far.
With Round 4 featuring the Enduro and requiring a second driver, the stakes are high in this category as behind these trio, there's a group of fast competitors who would likely want to redeem themselves and this would shake up the championship. Expect to see Alif Hamdan from JNA Racing Team, Choo Yong Choon from Ngah Motorsport, Ahmad Fauzi Latib/Mahyuddin Kelion from Prodrag Racing and the fast Tommy Lee to play some roles in impeding the progress of the trio and we might have a thriller of a race coming up soon.
Saga Cup Rocco (Novice)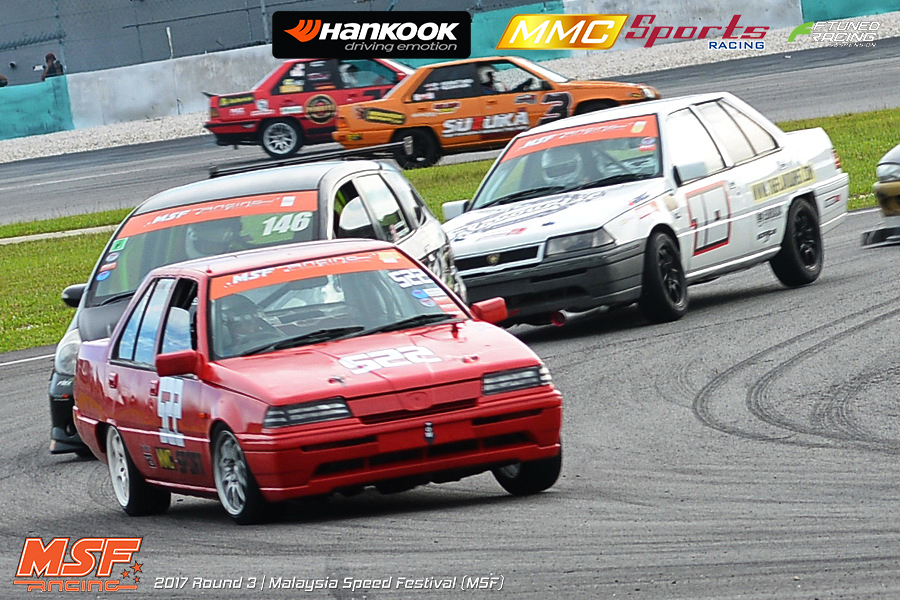 The Saga Cup Rocco (Novice) category sees a similar trend with the top 3 title runners having a marginal lead over one another.
After Round 3, SMRT's Syed Rizal has a slender points lead over Ahmad Faizry from team Loco Racing with 550 points against 545 points for the latter. Aside from this Syed Rizal would also need to be cautious of the much improved Tan Chaw Wei of Seng Motorsport who displayed spectacular speed and took 2 wins in Round 3 to move up in the ranks of the championship title in third with 510 points.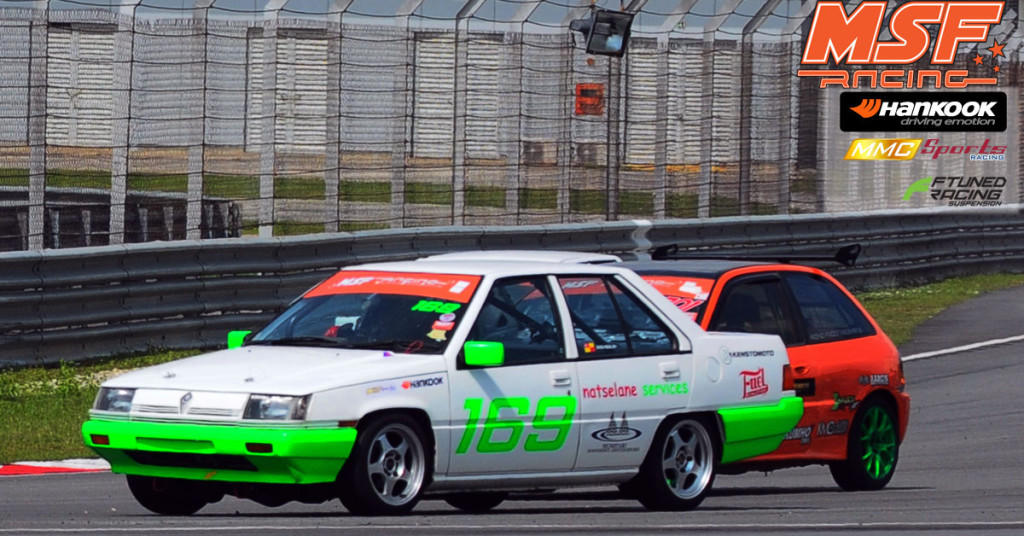 This season both Syed Rizal and Ahmad Faizry have been consistent finishing in every round while collecting valuable points, and this strategy would be key to keep their championship hopes alive. While Tan Chaw Wei has the overall speed which he displayed in Round 3 battling with the expert guys, his inexperience shows in his inconsistency of not finishing on a high, especially in Round 2 where he T-boned Expert driver Alif Hamdan and taking him out in the process. With the Enduro round pitting the regular drivers with a teammate, Tan Chaw Wei has teamed up with legendary Malaysian drifter 'Ah Fai' Ser Meng Hui to hedge his situation. But having said that, all bets are off and if these 3 drivers can stay out of trouble and score valuable points, then they might have an idea of how to win this championship in the coming rounds.
Proton 1800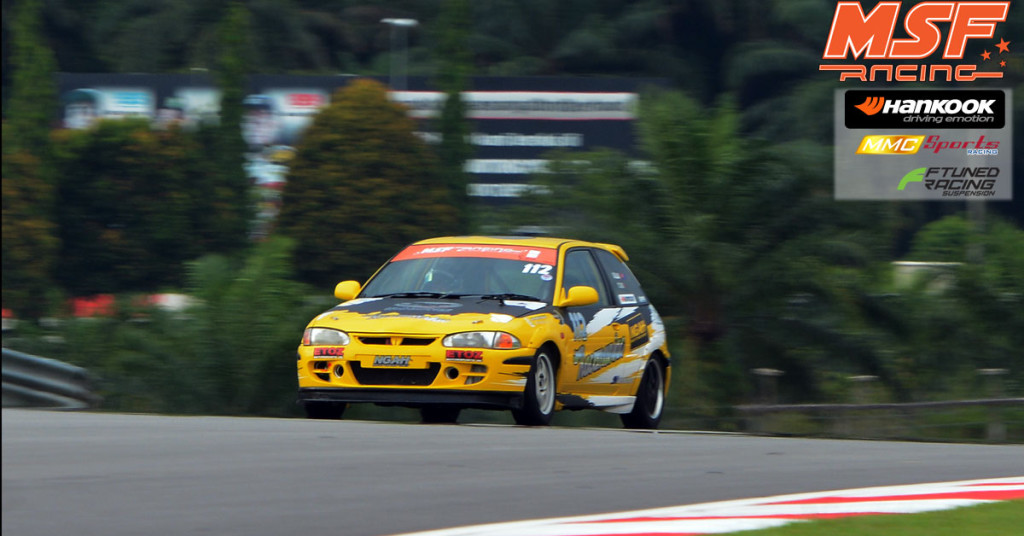 After faultless runs in the 2 opening races of the season with 2 wins, Ngah Motorsport's Lau Seng Keat, points leader in the Proton 1800 category suffered a setback in Round 3. In an overzealous move Lau Seng Keat outbraked himself and made heavy contact with another car thus ending his race on the opening lap.
The ramification is great and the result gave advantage to Eelan from VAG who finished second in both races to close the points gap to Lau Seng Keat with 575 points against 605 points for the latter. Proud new father of  a baby girl Nicholas Aw from SPV Automotive too benefited and is now placed third in the championship with 525 points.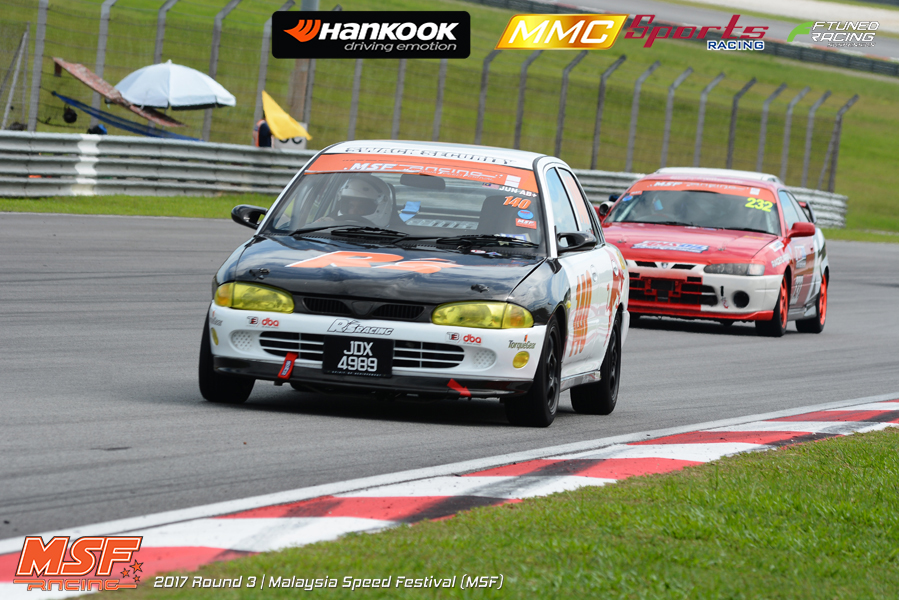 Being one of the earliest to confirmed his participation in the Enduro round Lau Seng Keat is determined to keep his title lead and maintain a comfortable margin over his nearest rivals. But the rise of seasoned race car driver K. Perajun who won both races convincingly in Round 3 would have an impact on his progress. Although mathematically out of the championship hunt at the moment, should K. Perajun be in the thick of the action in the Enduro, then the championship title could be extended right to the end of the season. Lau Seng Keat and his team would need a brilliant strategy from here on but so too would his rivals. It's a difficult call but all this is brewing to become another one of the closest fights for the championship title!
Race Car Open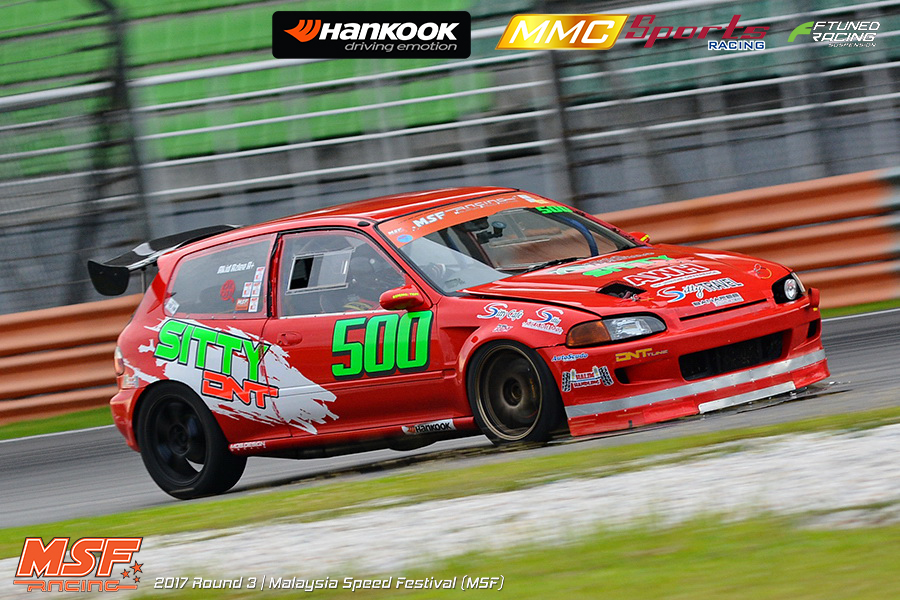 With an unassailable lead, Mayhem-Fast Autoworks Maxxoil's Keifli Othman seems to have the championship title almost in the bag with 840 points against his nearest rival team Sitty-DNT's Ahmad Akid with 635 points. This season Keifli has won all three rounds, and what impresses and shocked his rivals most was the fact that he achieved all this by breaking the lap records in almost every round and incredibly, without having any car reliability issues.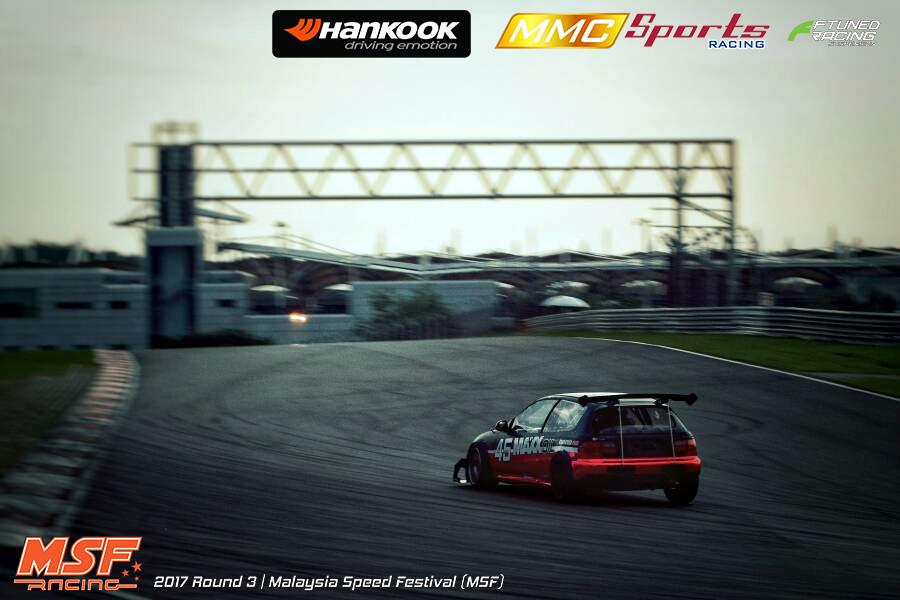 As the season progress Ahmad Akid has now taken the lead role for his team as early favourite Mark Darwin have been hampered with reliability issues. Other favourites such as Fastlap Autoworks Faidzil Alang and Shazull Hisham of team Evotec Racing who initially showed strong form when the season began have also fallen down the order and this has allowed Ahmad Akid to take position to at least challenge Keifli. It looks like an impossible task but should Ahmad Akid maintain his current form and finish on the podium in the next round, his runner-up position in the championship would be secured.
Round 4 of the 2017 Malaysia Speed Festival Enduro will take place at the Sepang International Circuit on 9 July. To keep in touch with all the latest news and updates, follow MSF's social media channels by clicking on the link https://www.facebook.com/msfracingseries/