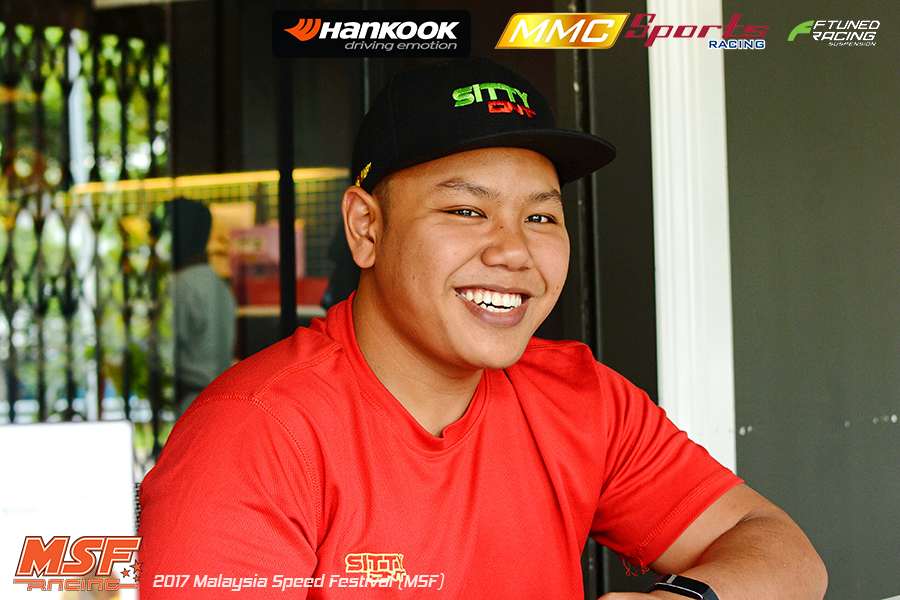 Akid Azlee from team SITTY-DNT Racing Team has once again impressed as the junior driver is now leading the championship in the premier Race Car Open category by a mere 40 points. Throughout this season's championship, the 21-year old Johorean seems to play a bridesmaid role for his team, backing up his teammates. But as the season progressed, it has always been Akid who has consistently finished a race and raking up the points which has elevated him higher up the standings against his teammates.
Finally reaching the top of the overall standings after the Enduro race, it was no easy task for him and teammate, the ex-works driver for team Petronas, Fariqe Hairuman as they had to nursed an ailing car right to flag to salvage those valuable points. Not only that, they accomplished this feat in a grid that featured some of Malaysia's cream-of-the-crop drivers like Keifli Othman, Boy Wong, Lai Wee Seng, Shazul Hisham and Mark Darwin amongst others to arrive at this result.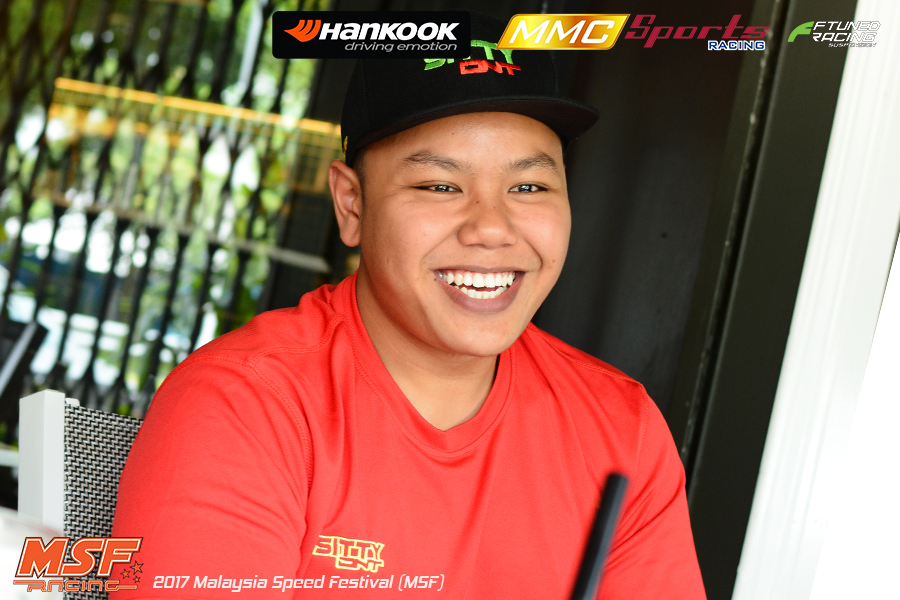 No doubt happy with his current standings, Akid remained humbled and noted that team work and luck had played a role during the Enduro race. "We had issues with the car even before the race began," he said. "During qualifying our car developed some transmission problems resulting with the loss of 4th and 5th gears. With not much time to change the gearbox we decided to proceed with the race and try to bring the car home in one piece while trying to score as many points as possible.
"To be honest, it was a difficult car to drive in the race for both of us, and we had to keep the pace up to a certain level so that we won't drop off the grid too much. But once news came that most of the lead cars had retired, it was time to fully focus on just bringing the car home across the line and hoping that nothing else breaks. It was a tense moment I must say but in the end, it was mission accomplished," explained Akid.
With the demise of the lead cars and with Akid driving the final stint with 2 less gears to use, amazingly he crossed the line in second place in the Enduro race, and this was vital as he had managed to collect those valuable points to now lead the standings.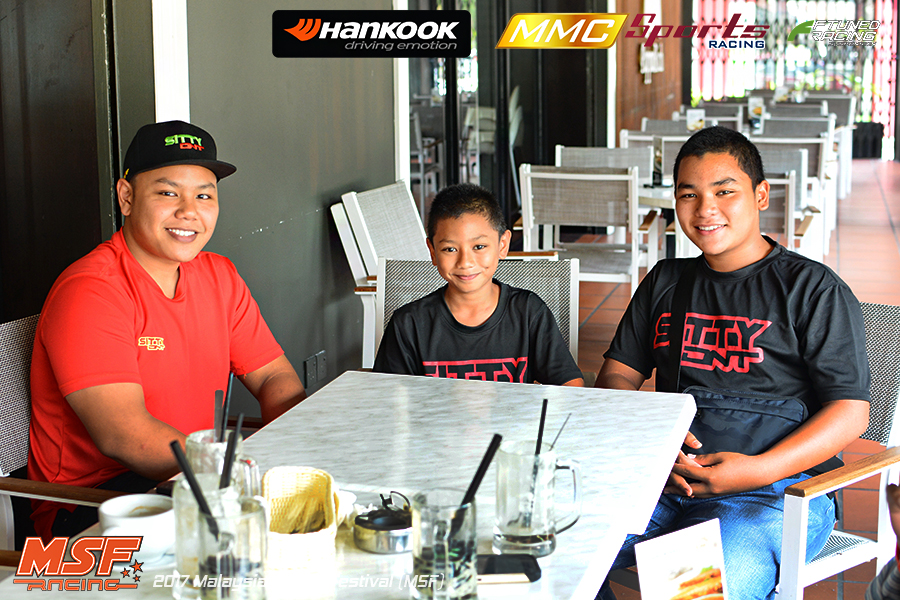 Akid began his national level racing when he entered the first season of the Malaysia Speed Festival (MSF) in 2016. Competing with team SITTY-DNT which has one of the largest grid of race cars in the MSF, he was on a learning curve in his debut year. Previously he was competing in grassroot events at his hometown in Johor Bahru where he began at the age of 18. With an uncle who is actively involve in the Johor motorsports scene, Akid garnered a lot of knowledge from him which no doubt helped prepared him for the next phase of his racing ambition. After several years of competing at these events with some success, Akid decided that he was ready to move up a notch. With the blessings of his parents, the final year business major student decided to collaborate with the well known racing outfit DNT Auto which is headed by Rosman Azlan, and with them he gained further input about competitive motor racing.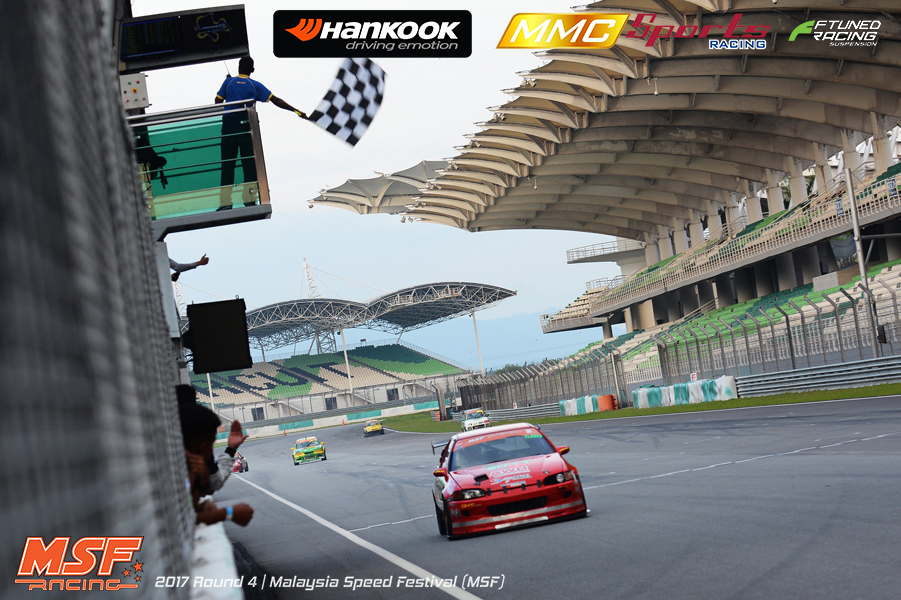 "Admittedly, even today I am still learning, and there's still so much more to learn and absorb from things like race craft, data input and even the set-up of the car, and the list goes on. But with DNT I've gained so much knowledge, stuffs that I hadn't learnt about but now needed to know, and with their reputation I've also got a chance to work with some of the country's top drivers which is invaluable to me and this has given me further input that would aid and improve my driving performance," said Akid.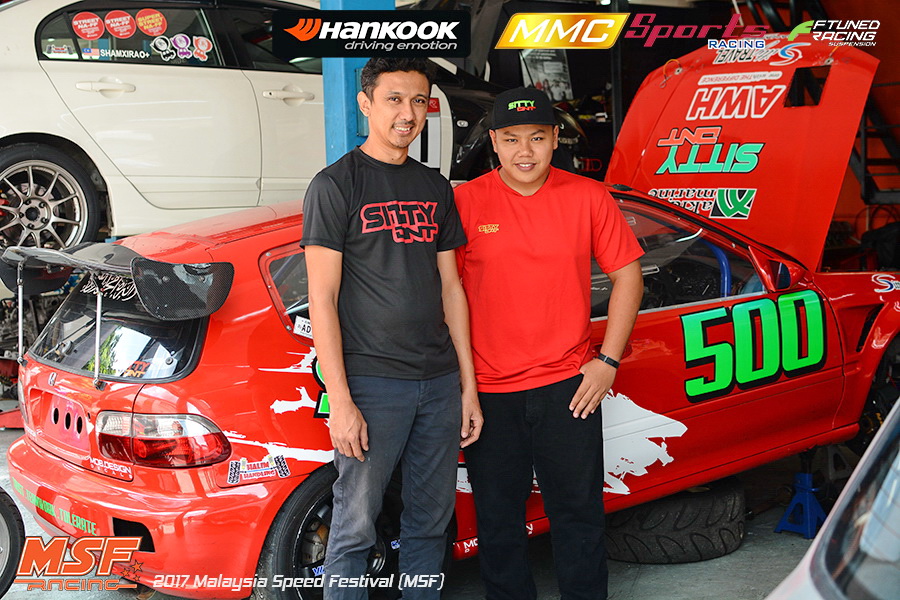 As to his performance so far in this season both Akid and DNT's team boss Rosman said that aside from the former gaining more on-track experience they would focus on the car's reliability and working towards making further gains in the overall performance of the car. "Akid has displayed what he's capable of even under pressure and obviously we are very happy that he's now at the top of the classification. It's just a shame that he was not able to fight at the front of the field because of the car's issue, and this would be something that we'll be looking into for the remaining races. But based on his previous performance and with the right car, there's a strong possibility that soon, he would become a serious challenger to the established drivers," said Rosman.
With a positive attitude and the need of wanting to learn more plus a very humble personality, the future looks bright for Akid Azlee, and hopefully we'll be seeing a lot more of him in many more races to come.