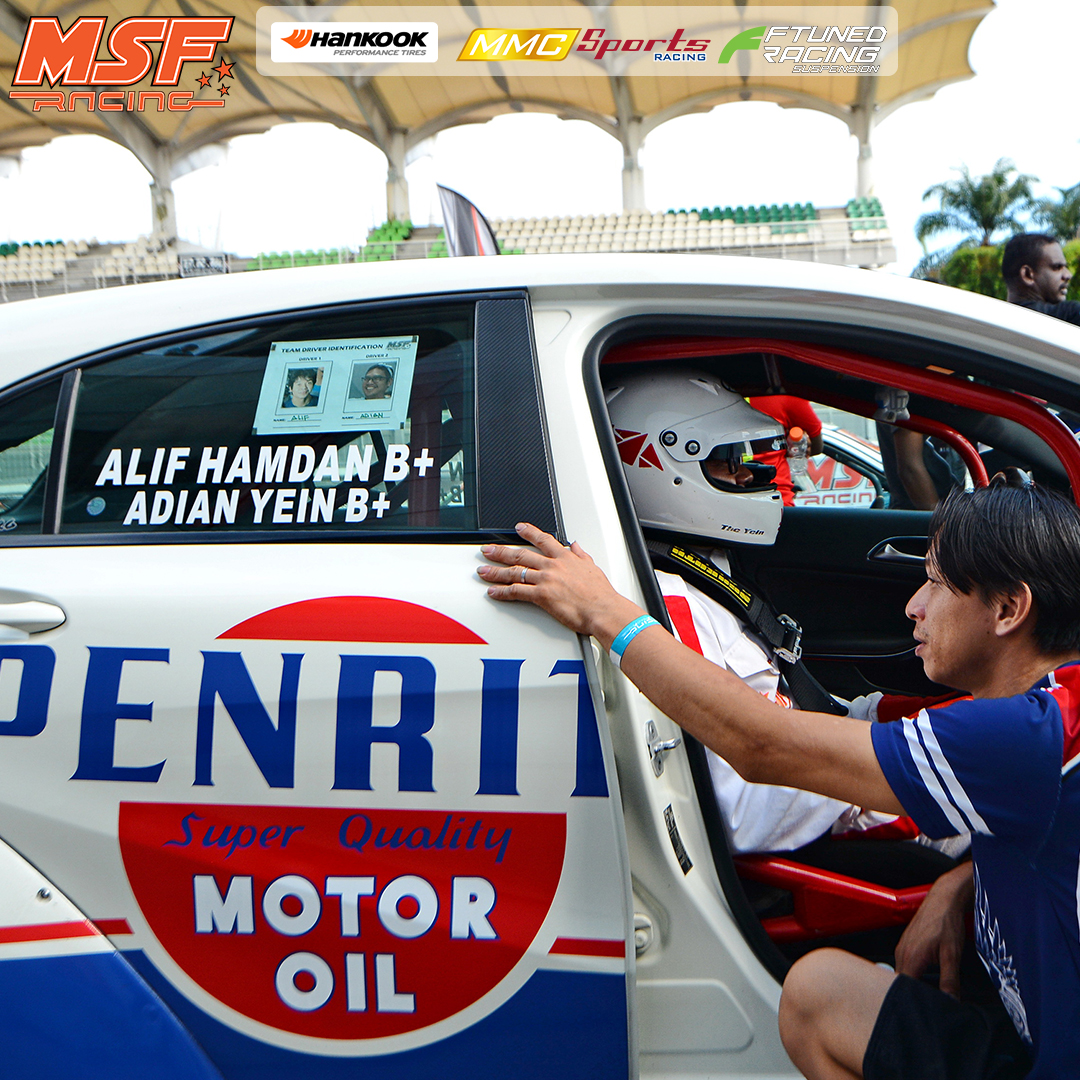 The Enduro round proved to be unlucky for the young fighter's Mercedes-Benz as it broke down on Turn 9 during warm up lap. Driven by then second-driver Adian Yein, the car showed a boost leak and ignition coil issues. Adian drove #172 immediately back to the pits to avoid further damages to the drivetrain.
Adian now retires from the race as he focuses on managing MSF full-time.
"The car runs on stock intercooler and plumbing… The boost leak was unlucky" said Alif.
He expresses his concern on reliability as the car has only been set up mildly to last the season. Fearing another potential breakdown, Alif decides to maintain the car's original power figure. "Setup was kept same as before with little changes. Power has been kept the same to be reliable."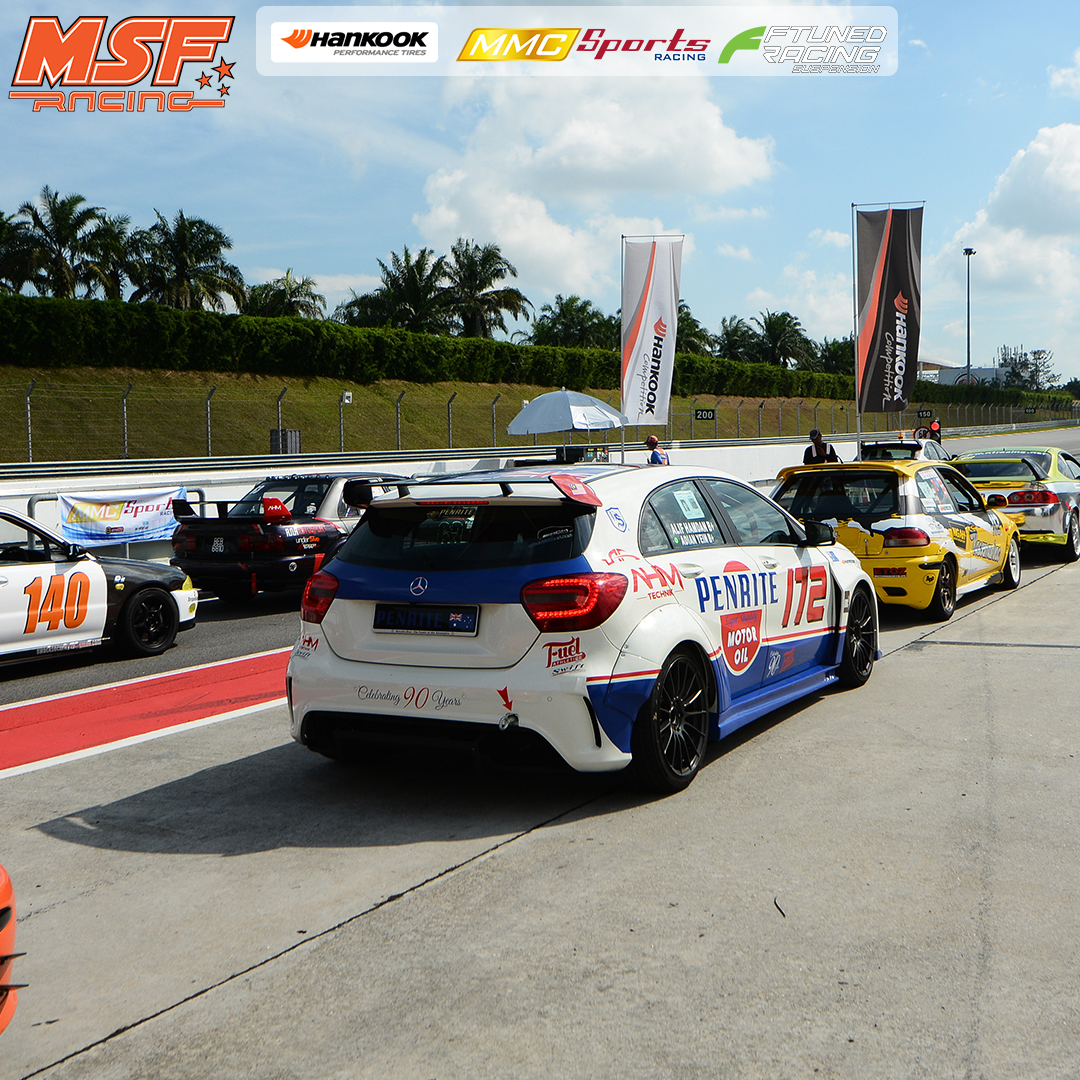 "Only upgrades done were the front rotors and pads." Most of the car's stresses will now be put on the brakes instead so the drivetrain can run reliably for the next two rounds.
With the car collecting no points from the last round,#172 still manages to reign as current champion for Super Street with 875 points overall- a good 160 point margin from Ftuned's #135.
#609 came third with 625 total points. Being fairly close to #135, #609 will have a pretty close fight with #135 to snatch second place.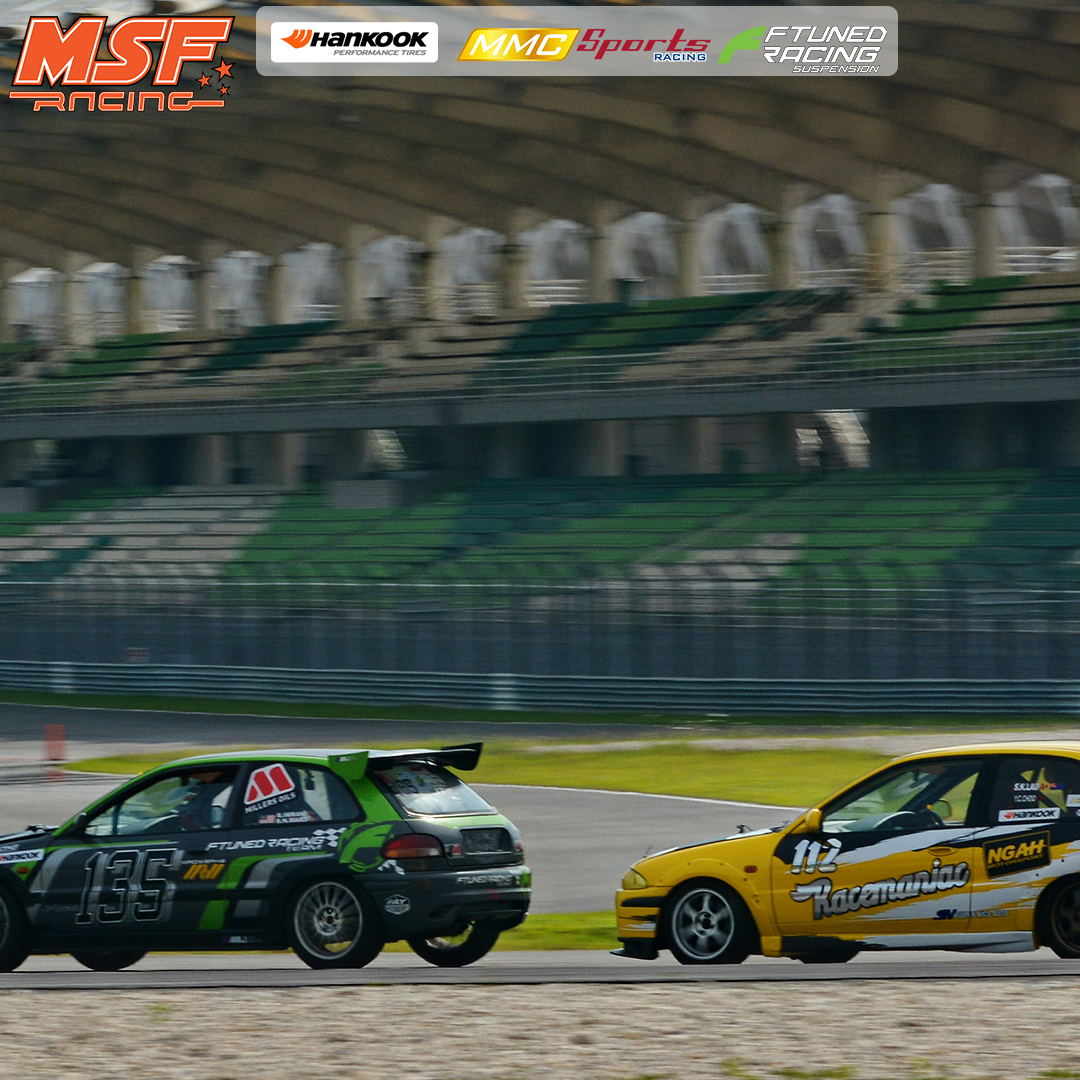 Watch the three battle all out in the next round this coming 15th October! Tickets available on walk-in.