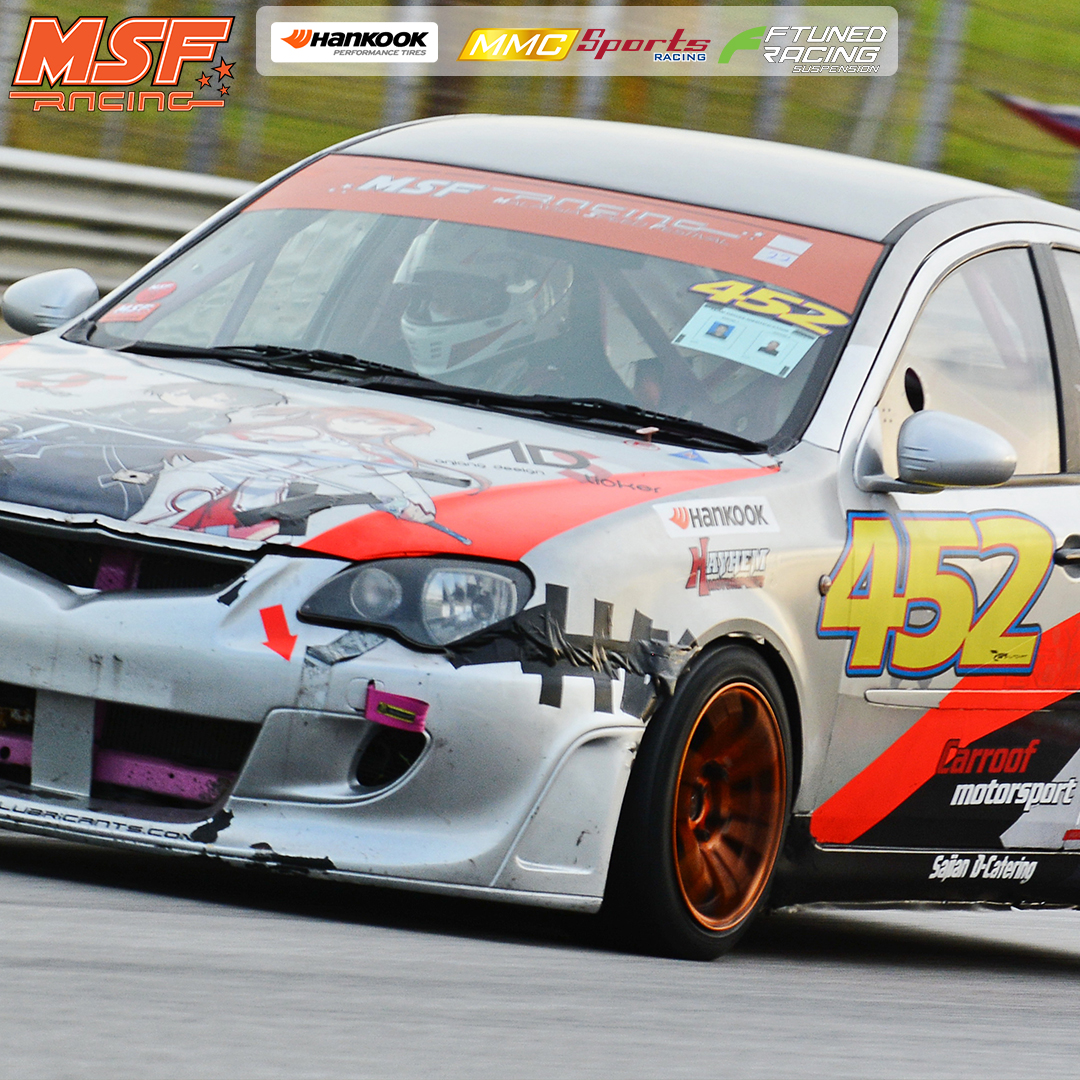 Ftuned's #59 and Mayhem's#452 are neck on neck, with both scoring 635 points overall. As on the scoreboard, #452 sits fourth place while #59 takes third. Mirza Syahmi is behind the wheel of #452- a new player on the field who only started racing last year. In a sea of Satria Neo's, Mirza spices up the series line-up by racing in a Gen-2. With Round 5 getting warmer day by day, it's about to get hot with #452 focusing on first place. The car is undergoing preparations to achieve his goal on getting podium.
"The failed gearbox has been amended by Matspeed and Fastlap Autoworks with improved ratios," he said in reference to the gearbox failure that happened during the last round. #452 lost its 4th gear on the second lap of the race but continued despite the handicap.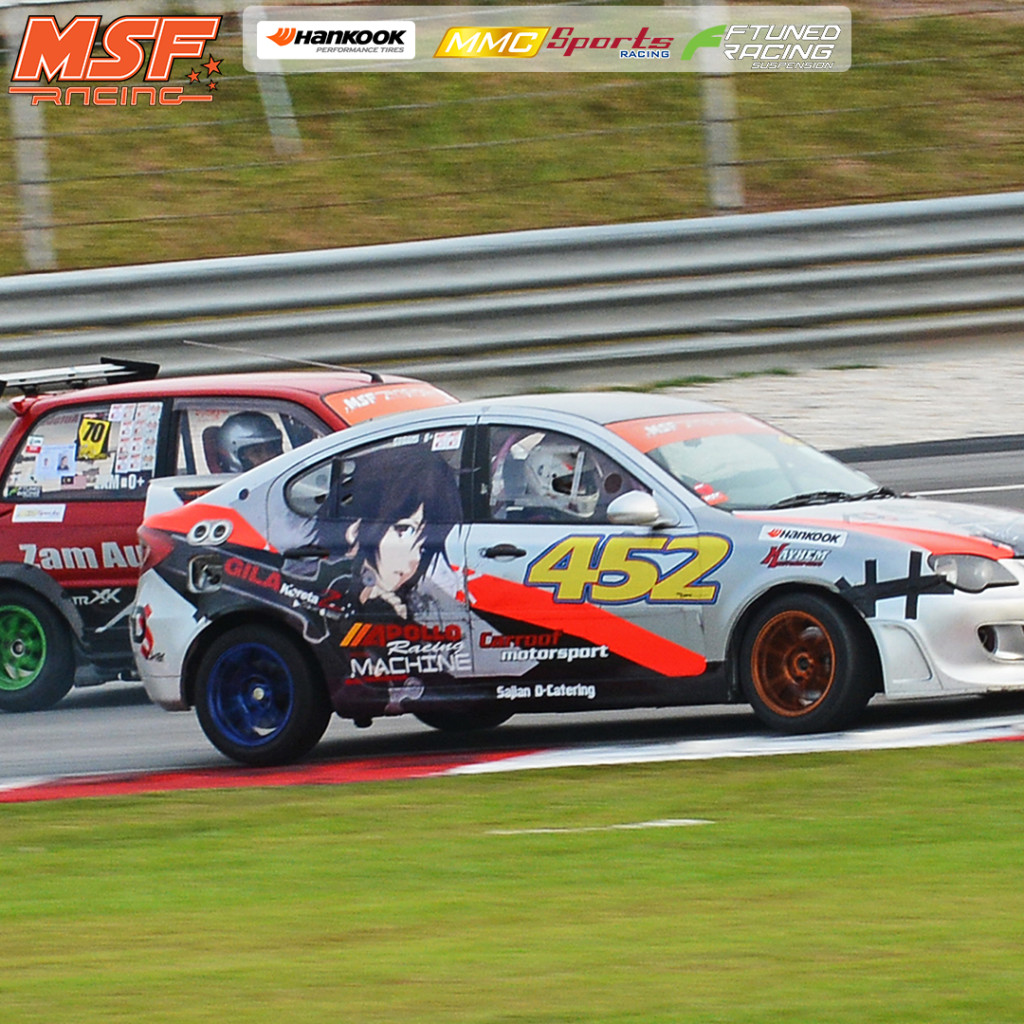 "The car runs AP Racing brakes and Nitron Suspension- all set up by Fastlap Autoworks." Not much comment has been given on the set up, but the new racer showed confidence in "qualifying infront of the pack," as he mentioned in the interview.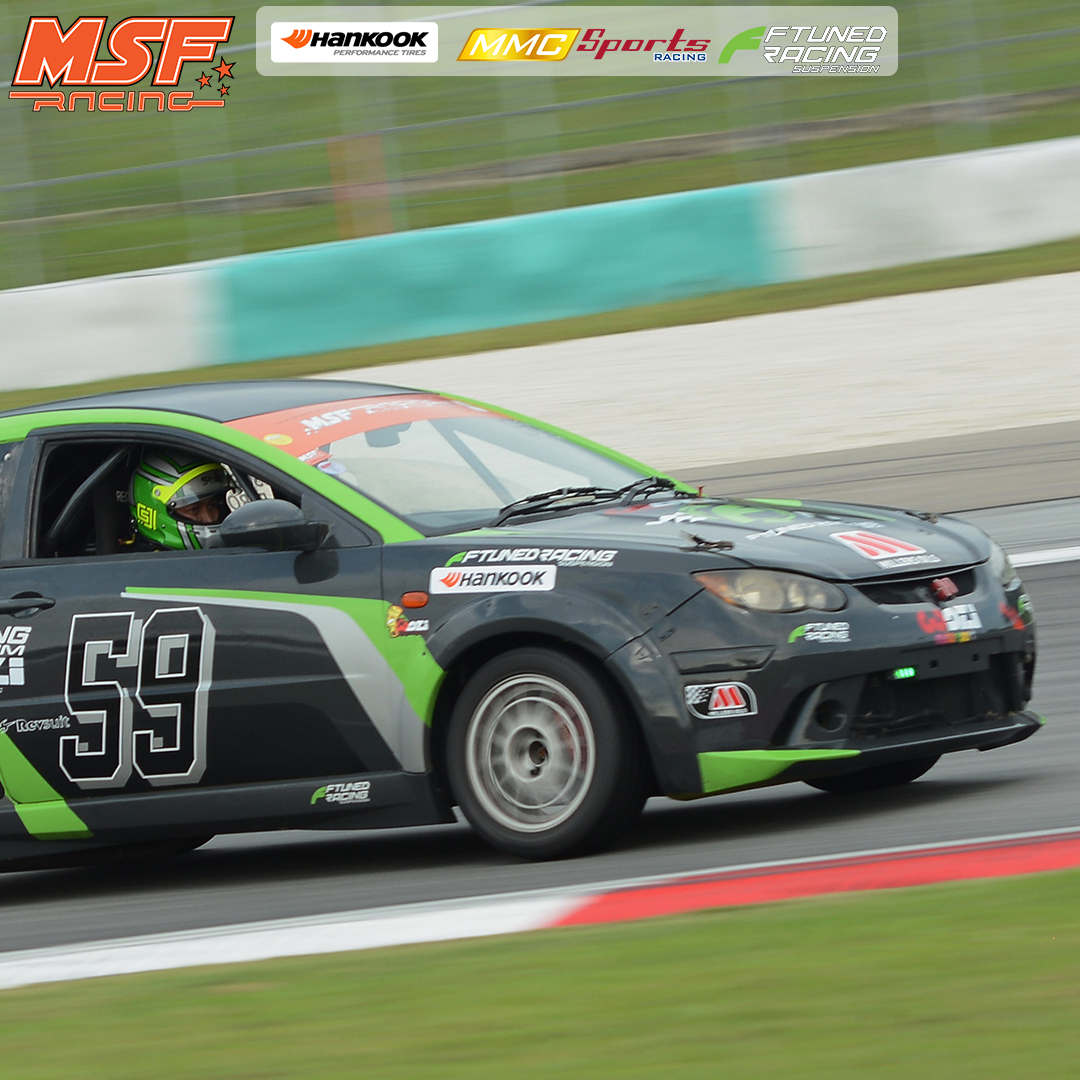 He seems confident with the set up of car #452. Will he be able to climb up the podium with just two more rounds left in the calendar? With his direct competitor being Ftuned's #59, the stress is on for Mirza. Having the same score gives him a hope to cop third place- eventhough #59 scored higher in every round this year. #59 did not score any points for the last round- which is why Mirza managed to be on par with #59.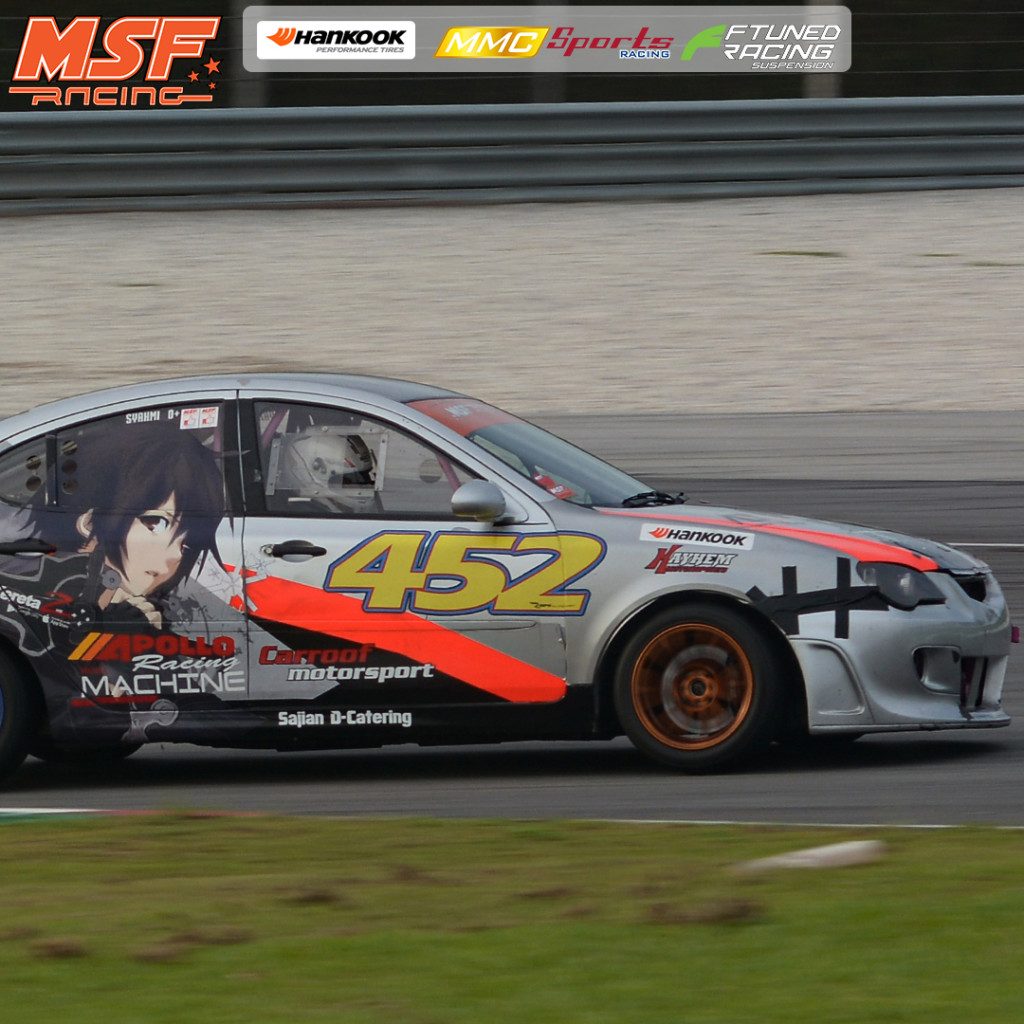 Mirza drives for Mayhem under their Customer Racing Program. Coached by Keifli Othman and managed by Megat Shazreal, he gives them credit for an opportunity to learn about driving and gaining experience in motorsport racing. All that is left now is for him to apply what has been taught in order to increase the gap with #59.
Watch him put his skills to the test this Round 5, coming 15th October.