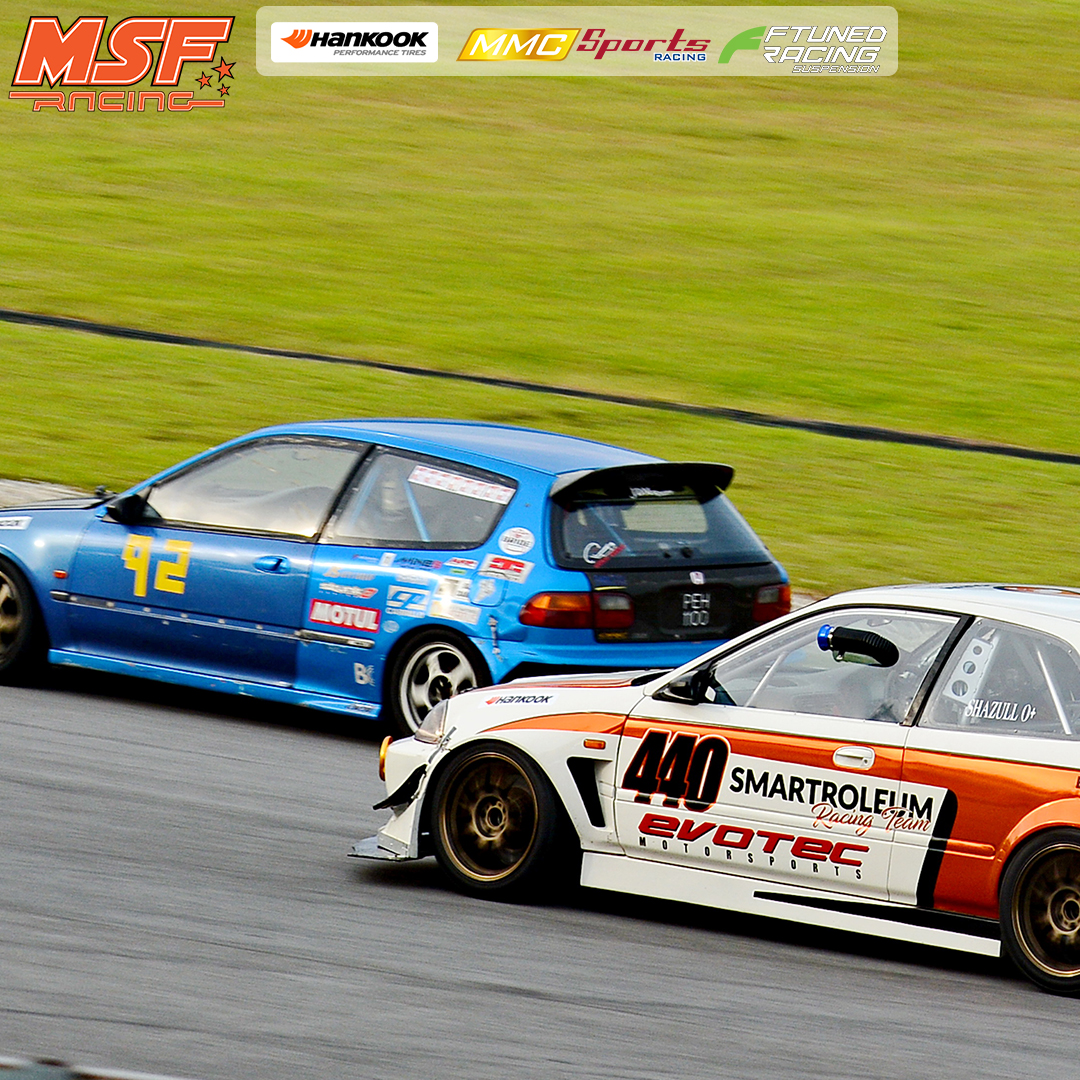 It's a battle of Honda's in the Race Cars 1800 class. Car #92, driven by Winston Tan of JDM Racing sits comfortably as leader of the championship at 1165 overall points. At 420 points away is Nanthan Kumar's #989, who sits second place with 745 points. With a huge margin to beat, is there still hope for Nanthan to have a taste of victory?
Being the champion of the series is not his priority. "Coming first is not my target… Honestly, for me, reaching second (for now) itself already makes me happy." Nanthan had some experience in racing back in SNF days in the same category, where he stated that his benchmark was only fourth place.
Looking back earlier this year, there might have been a chance for Nanthan to have closed the gap- but due to engine failure, #989 could not finish the race during Round 1.
With that being said, he still took second place overall as of Round 4.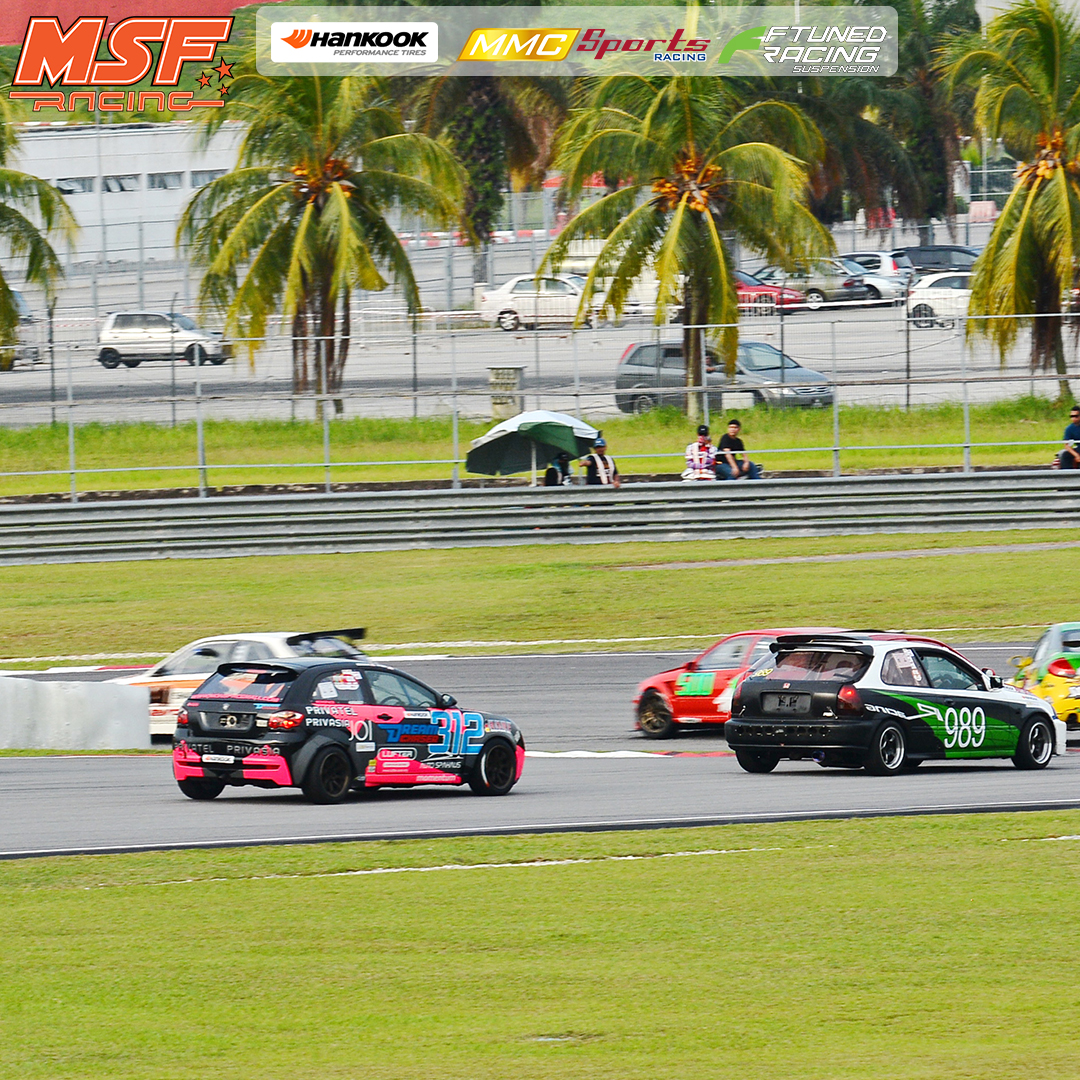 "Winning or losing is the race, but the real fun is the dog-fighting that happens on the track. The satisfaction here is racing door-to-door with my opponents!
Nanthan vaguely described his car set-up as the following- "Nothing much has been done to the car since the previous round. The car is mostly stock, with the exception of some minor upgrades where I aim to improve my timing for Round 5."
"With God's grace, if I could be first of any round, that would be a bonus." Nanthan does not completely disregard winning the race. It is clear that he is more concerned with self-improvement than being the winner of the championship.
As the series comes towards the end of season, Nanthan will be racing with other experienced drivers. "There are other better drivers and better cars in Race Cars 1800; like Ayyavu, Yoong Chern and Max Oil's Singh and his partner. They might come back stronger."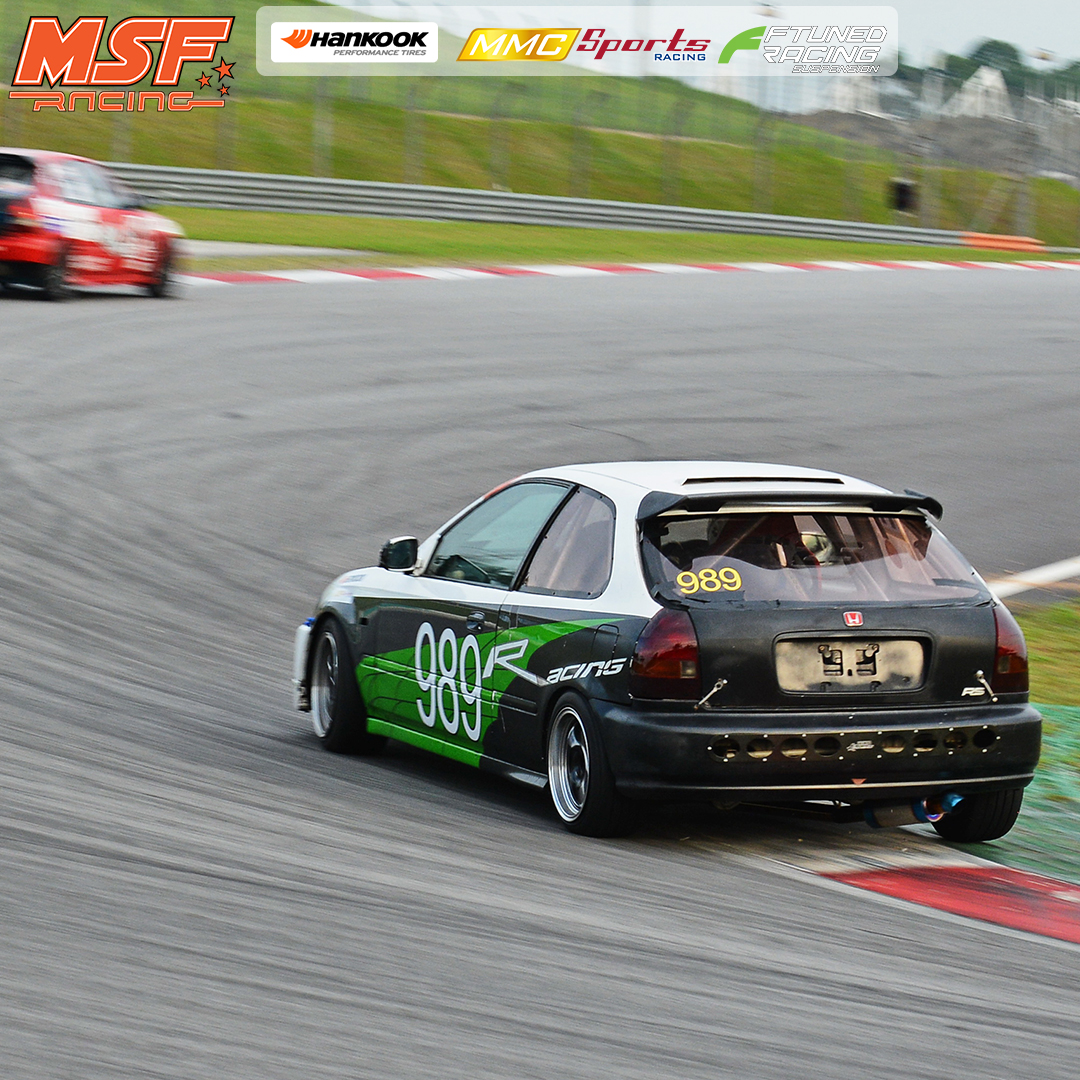 The interview ended with him showing gratitude to the teams that assisted and will be assisting him, "I would like to thank Ah Keong from FAST Autoworks, MTRD Racing and Vag Racing Eelan for lending me their helping hand during the race. They and their crews have helped me and guided me with engine upgrades and handling tips."
Let's keep the racing spirit alive this Round 5, coming 15th October!