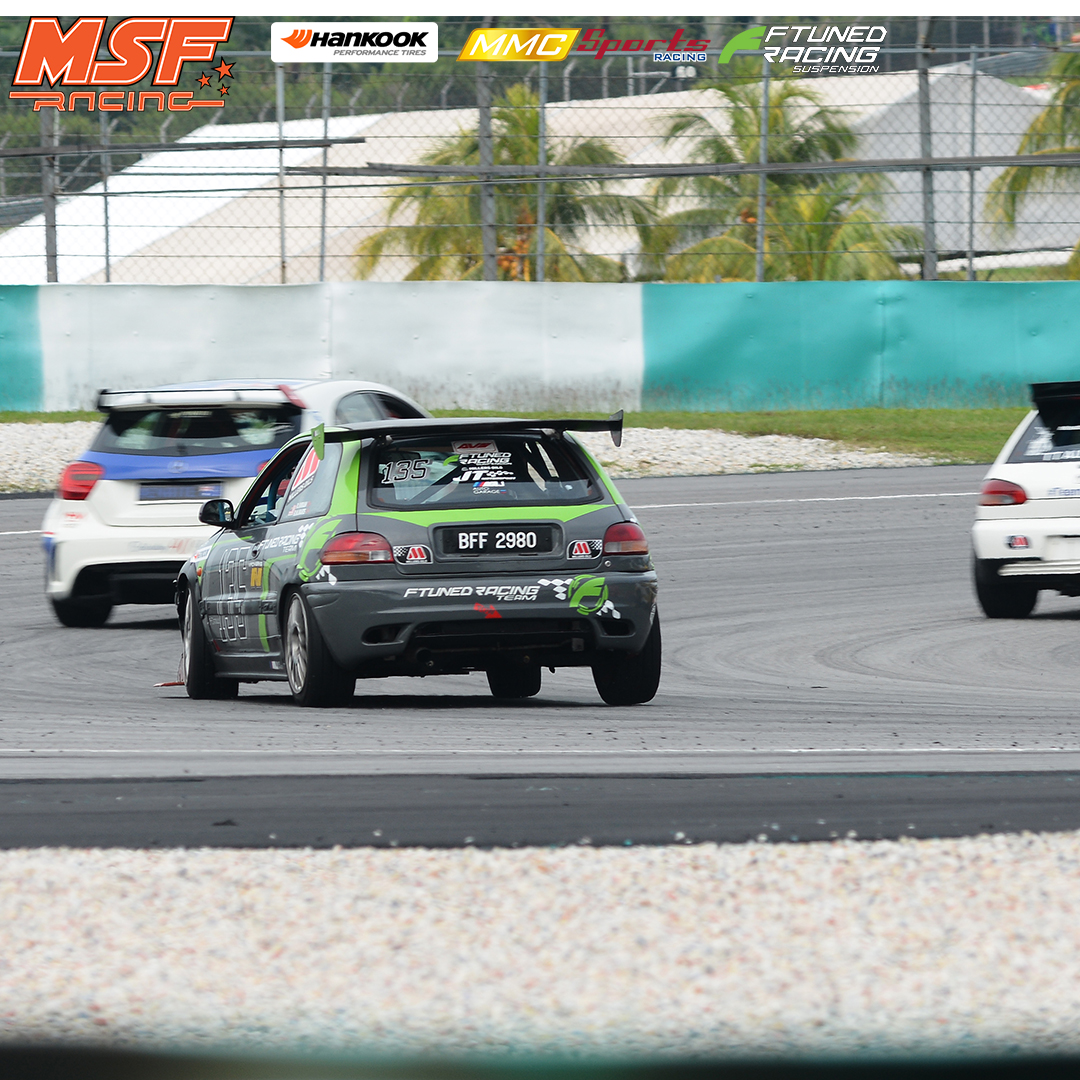 Satria translates to Knight in English, and boy was it a fighter. If you attended Round 5 and stayed until the final heat, you would know the intense dogfight between Raja Imran and Alif on the track. The spotlight was on them as they were both conquering the final heat of the race, battling all out for first place. The intense chase ended with Ftuned's Satria finishing first, followed by the A45 and then Millenium's #609 Satria- but overall, #172 is still at the top of the scoreboard with 1160 points, leaving behind Raja Imran by 160 points. "It was an interesting and hard battle for me but of course I am very happy I gave a good fight to the AMG," said Raja Imran. However, #135 would still have to be on top of their game to at least lock down their second position.
It is mind-boggling to know that Raja Imran managed to still stay ahead of the race with only three cylinders running. This is expected from a car that is heavily tuned. According to him, "It was stressful and at the same time I was also lucky (to be finishing first). I maintained the lead by carefully planning my lines and throttle control to save the engine."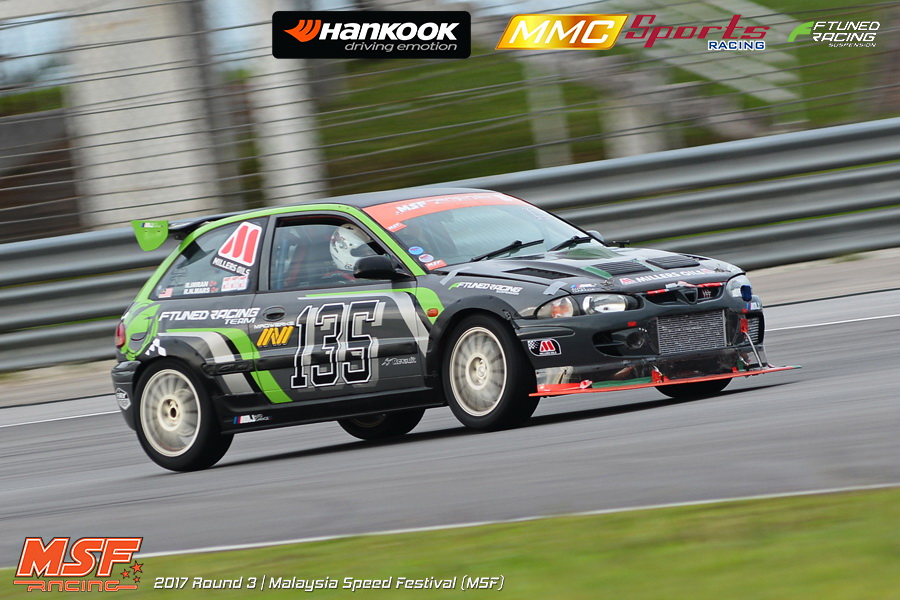 Hope is thin for Ftuned's #135 as Alif would have to finish 10th or more in order for them to come home as overall champion for this year's season. Aside from that, the A45 would have to DNS or DNF for #135 to have a chance of winning first overall. The probability of #172 breaking down is low as the car is mildly tuned- but anything can happen in a race like the last Enduro round, when the A45 experienced some boost leak and coil issues.
"For this last round, I've built a new engine out of the old block and hoping it makes a bit more power at the top end." Sponsored by Ftuned, the Satria runs their in-house coilovers and is also tuned by them. The only thing left for the car is to measure power on the dyno and other touch-ups to make sure the car is in good shape. Other than that, the Knight is ready wield its sword for the SuperStreet battle this finale round, come 2nd and 3rd December.