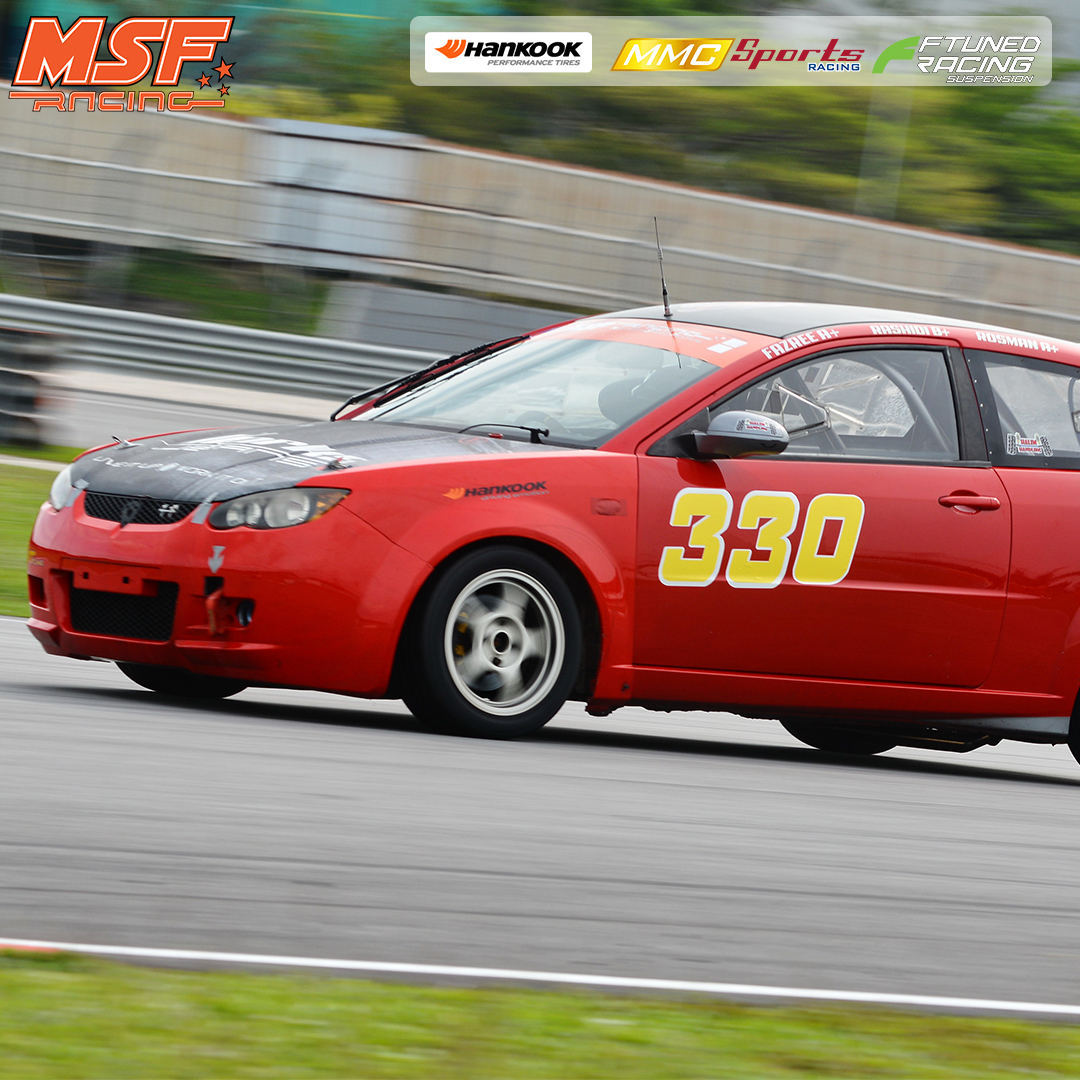 The release of the Satria Neo back in 2006 proved everyone that handling is one of Proton's strongest suits; so much so that the Race Cars 1600 championship is full of them, with the top 3 in the scoreboard all being Satria Neo's. First in place is DNT's #330, leading the pack with 1130 points. Second place is taken by Dream Chaser's #312 with 1070 points which is driven by CY Ong and Geraldine Read. Sitting third is Ftuned's very own #59, piloted by Sofizz Hardy and none other than the company's leader, Wan Ahmad Farouk, at 890 points overall- a rather big 180 point gap between them and #312. Anyway, the gap between the first and second position is a beatable 65 points, which means that the pink and black themed #312 still has one more round to prove the crowd that they have what it takes to be the champion of MSF's 2017 Race Cars 1600!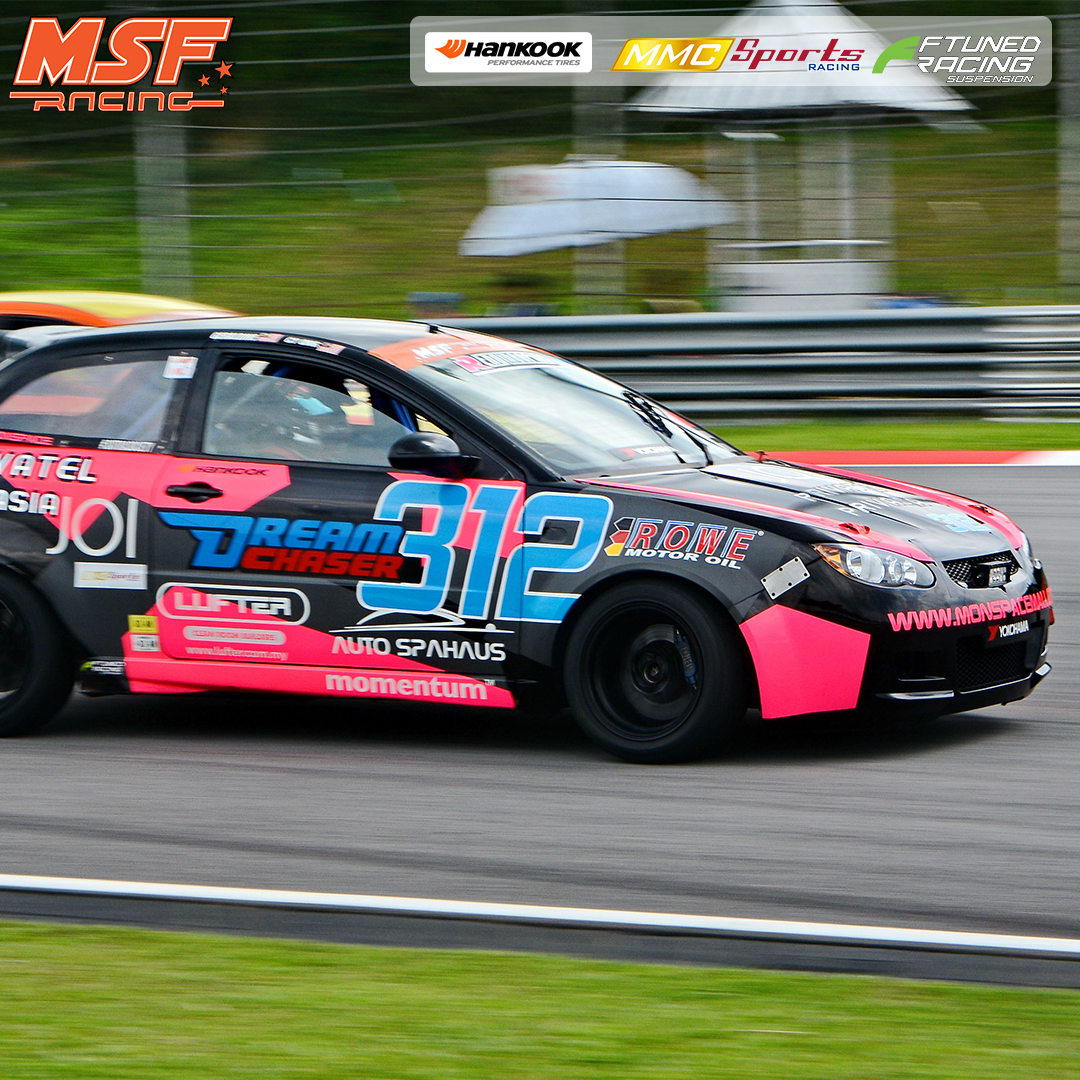 A more detailed look at the scoreboard showed that #312 did not score any points the last round. This was due to an unfortunate spin-out during qualifying which cost them a fighting chance during round 5. Not all hope is lost for the team as they are still second overall eventually, but that also does not mean that they can chill just yet.
The pressure is intense then, as to stand a chance to be this year's RC1600 champion, Geraldine would have to finish first on both heats of the race. The margin of error is extremely low; the driver for Dream Chasers would have to put in more focus into the car and Geraldine would have to drive harder and smarter for this year's finale, to chase back the points that the team lost from last round's DNF. Will the car be ready in time for this weekend?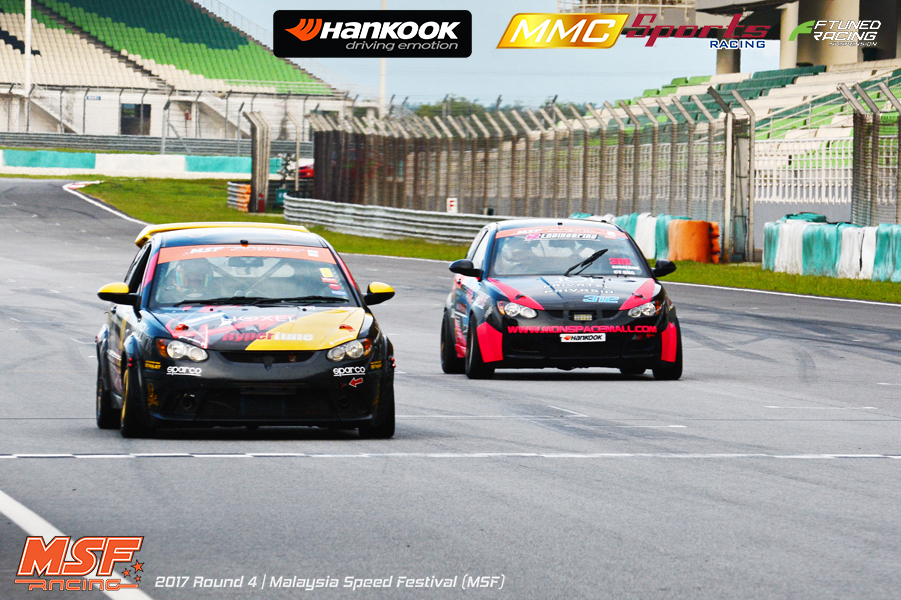 It's safe to say that #330 has a high chance of claiming the champion title for this year, but we'll save the congratulations and hoorahs until the end of the finale. Luck might be in #312's favor in this unpredictable race, for all we know. With three days left till the finale, it is time all teams to do final check-ups on their cars, and for drivers to physically and mentally prepare themselves for the biggest racing series in Malaysia. Block the dates this 2nd and 3rd December for the sixth and final round of Malaysia Speed Festival 2017!