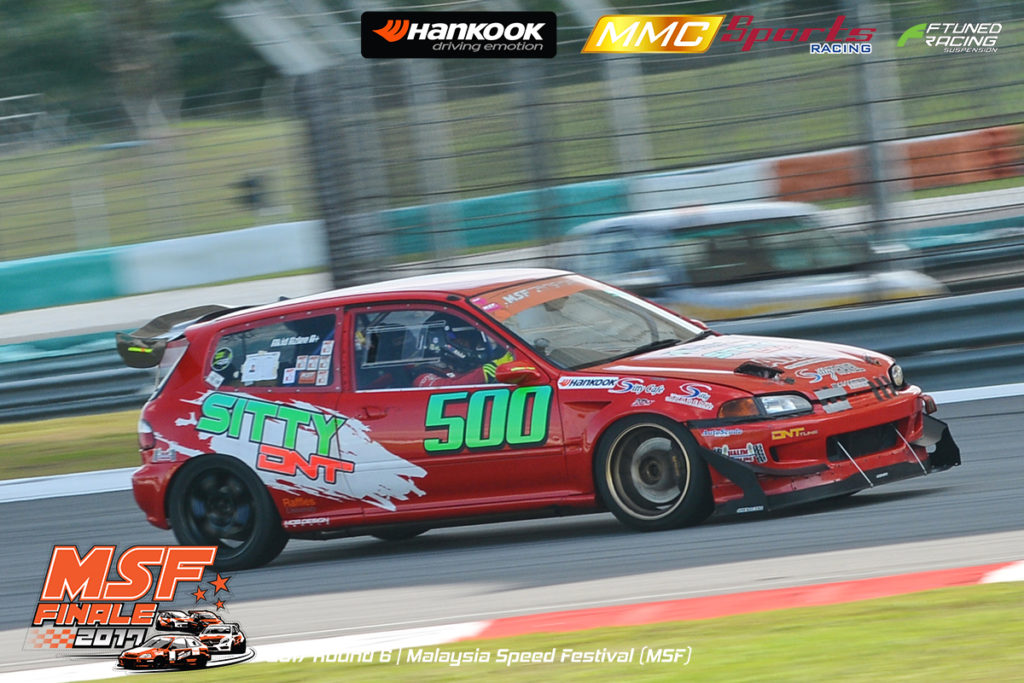 A young driver has rocked the Malaysia Speed Festival (MSF) Race Car Open category and has won the title! Akid Azlee is the man of the moment and is the new MSF champion in the premier Race Car Open category.
In the MSF season finale at the Sepang International Circuit, the SITTY-DNT driver crossed the finish line in fourth place for both races which was enough for him to secure himself the champion's trophy in his second full season of racing in the MSF championship. Up until the second lap in the second race, the 20-year-old didn't know whether he had made it till main title contender Shazull Hisham of team Smartroleum-Evotec slowed down while exiting turn 2 which affectively sealed the title for Akid.
The race for the title for the two main title protagonist was intense as to be certain both Akid and Shazull had to finish well and not suffer any mechanical failure. While Akid had a comfortable lead in the championship, Shazull would have a monumental task and needs to win outright for both races while having a wide finishing order against Akid. Things were not going to be easy though especially when Shazull had to be content with the superfast Mayhem-Fast Autoworks driver Keifli Othman and Wenso Racing's Azlan Malik who seemed to have the edge over both the title contenders.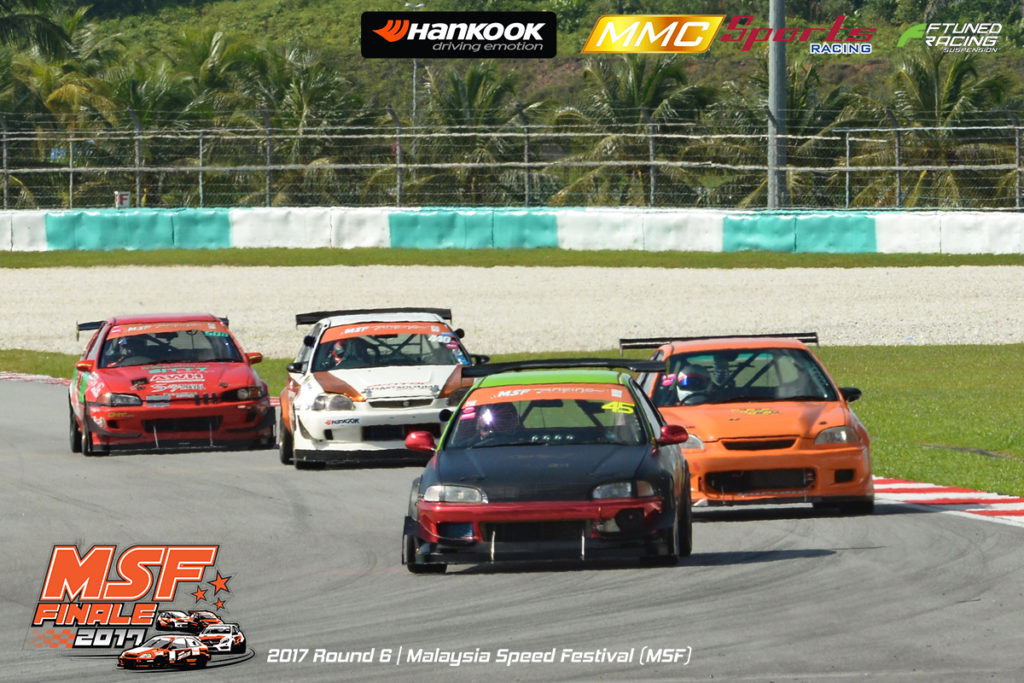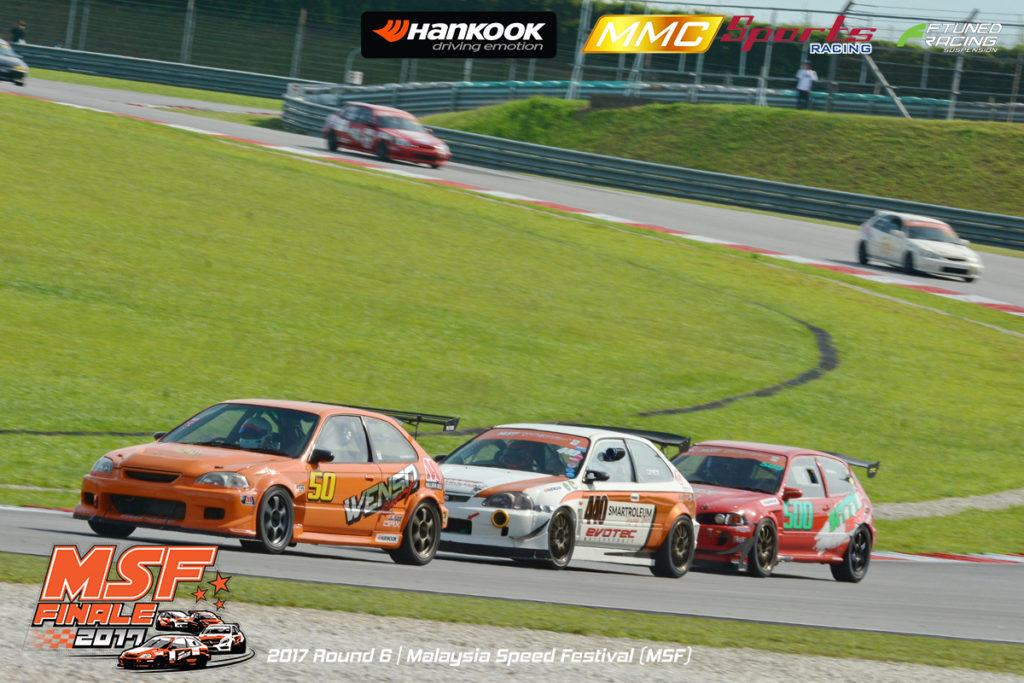 Once the lights went green it was all about Keifli and Azlan with Shazull trying to keep up. A team strategy was going to come into play and unsurprisingly both Akid and Shazull had their teammates to back them up. Team SITTY-DNT had Mark Darwin while Shamir Aizan of Smartroleum-Prodrag was playing the rearguard for Shazull, and they did it just like clockwork covering for their teammates.
In his usual fashion Keifli took the Race 1 win followed by Azlan who has demonstrated he's got the speed after making his entry in Round 5 and followed by Shazull who kept his hope by securing this third place. But unfortunately Akid finished fourth which complicated matters more for Shazull.
Race 2 was about all out racing for Akid and Shazull once the lights went off, but once again Keifli and Azlan got the jump on them and was in control up ahead. This was the moment that both main protagonist teammates came into play with Mark Darwin defending teammate Akid in a noble fashion very well while Shamir's role was short lived as teammate Shazull's car got only as far as turn 2 before halting on the grass. While Keifli and Azlan was running away from the pack, Mark, Shamir and Akid was having a battle of their own and with some contact amongst them, and towards the closing stages Shamir successfully passed Mark for third, which was perhaps a strategic move by the latter. Moving on, the position between Mark and Akid would change with the latter moving up to fourth which ultimately sealed the title for the young stalwart from Johor.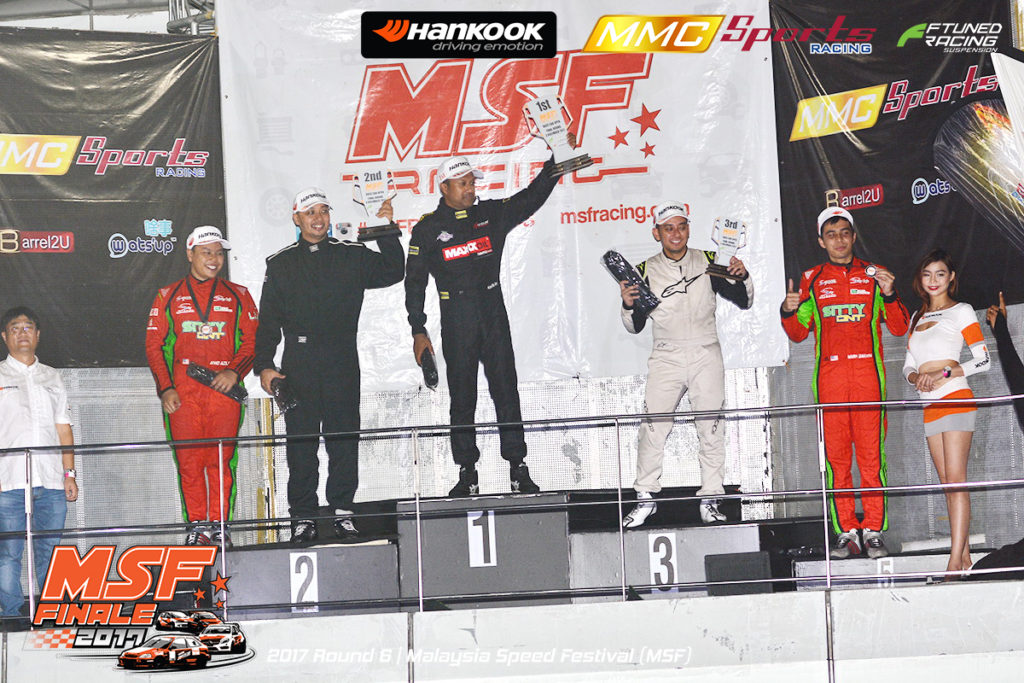 After the final race, Akid was full of joy and ecstatic with the result. "I can't yet put this into words," Akid said at the finish who had his fans came all the way from Johor Bahru to support him. "It's an incredibly emotional moment. The season finale went according to our plans and I would like to thank everyone in the team and this is the best day for me and the team."
With the 195 points scored for fourth place, Akid brought his total to 1289 points. Next up are Keifli Othman-Mayhem-Fast Autoworks (1155 points), Shazull Hisham-Smartroleum-Evotec (1090 points), Mark Darwin-SITTY-DNT (1016 points) and Shamir Aizan-Smartroleum-Prodrag (760).