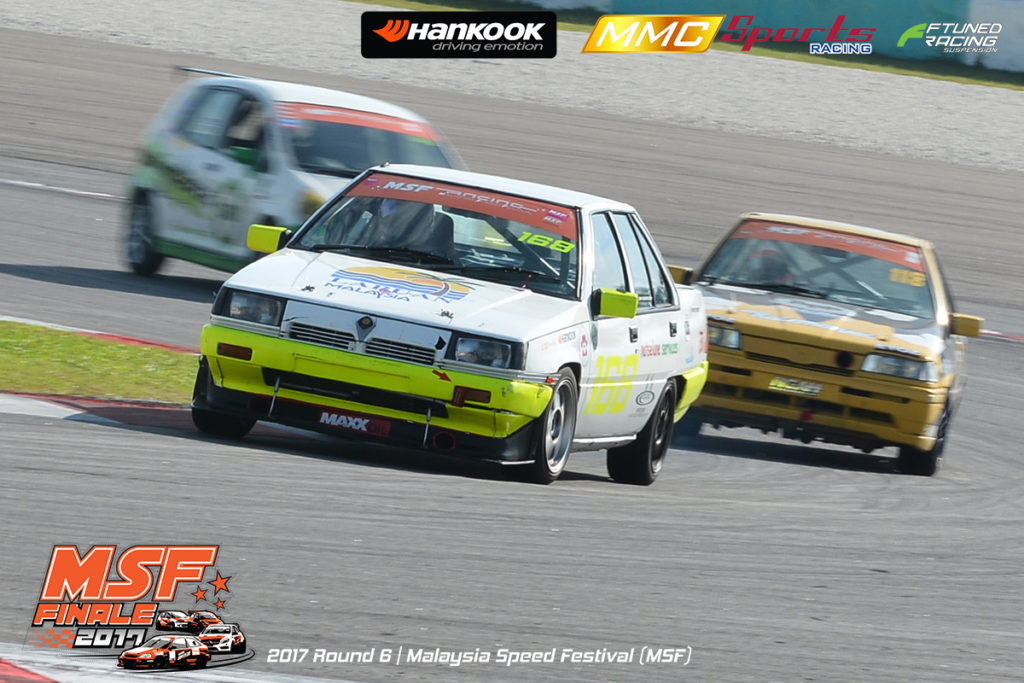 Team SMRT's Jay Choong enjoyed another competitive outing at the 2017 Malaysia Speed Festival (MSF) championship finale as he finished his rookie campaign by becoming the overall champion in the competitive Saga Cup Expert category. The young race car driver rounded out his MSF season with a fourth place finish in Race 1 and a second place finish after a superb drive in Race 2 which confirms his title ship in the category thus ending his best rookie season in the MSF.
Before coming to the finale Jay Choong was sitting at the top of the championship table with a healthy lead after both his main rivals Boy Wong of ST Wangan Racing and Alif Hamdan from team JNA Racing Team fell down the order with various misfortunes as the season unfold. This ultimately gave Jay Choong who has consistently completed every round of the championship a commanding lead in the championship table, which he retained right till the end.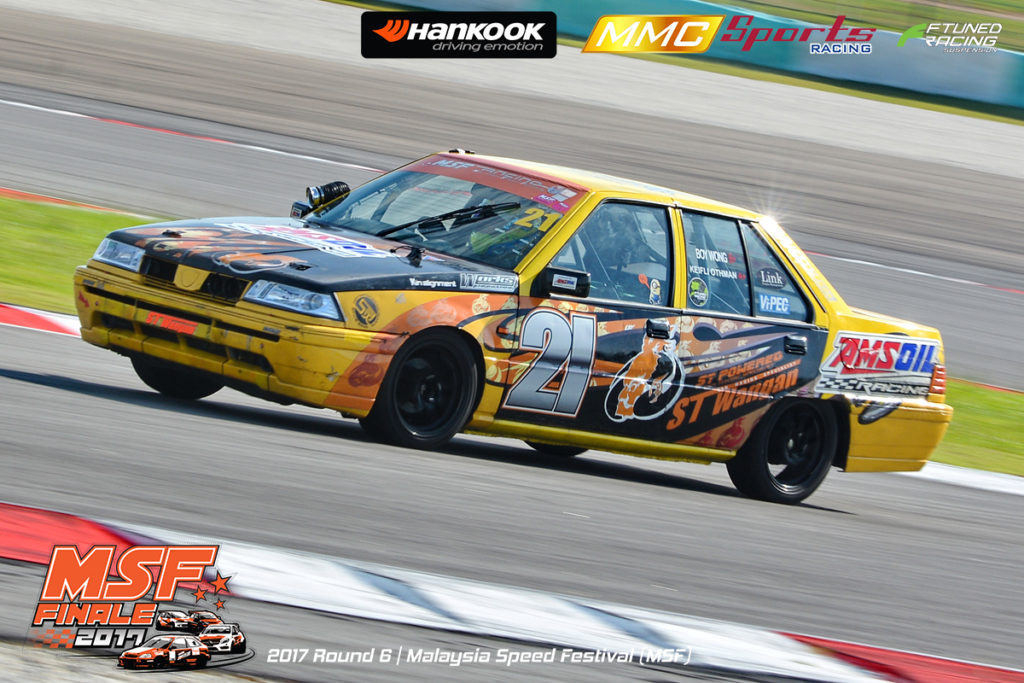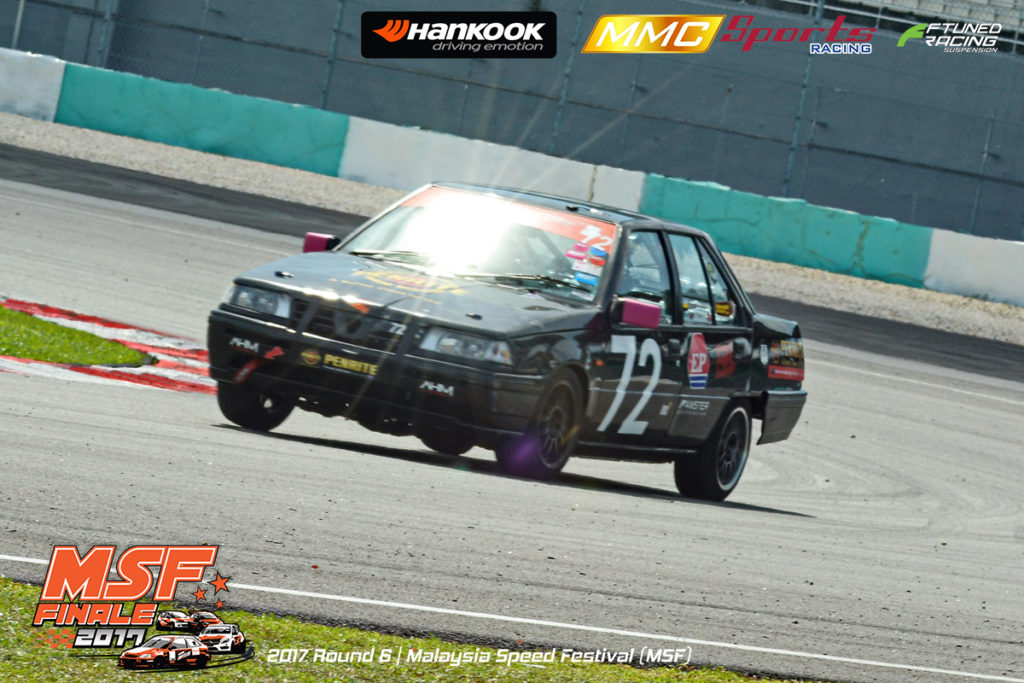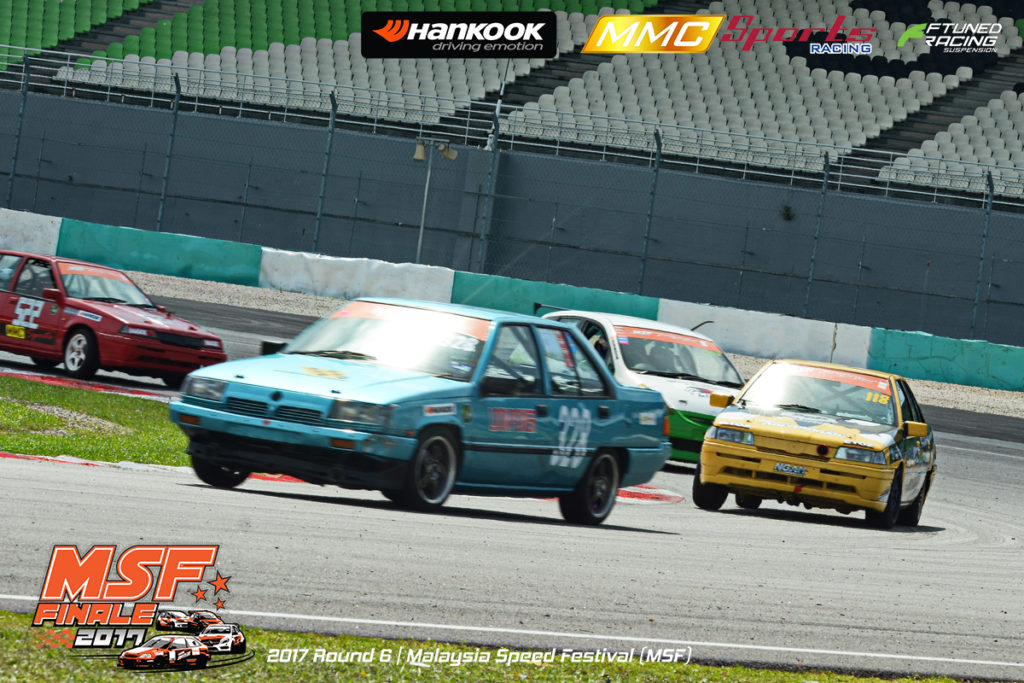 After 3 rounds of DNFs Boy Wong is back and was strutting his usual stuff once the lights went off in Race 1. The ST Wangan Racing's driver revelled in the race and crossed the finish line 19.652 seconds ahead of second place man Alif Hamdan who is then followed by Damien Dielenberg in third. With Jay Choong finishing fourth, he now edges closer to the title.
With the championship laurels now almost in his grasp, in Race 2 Jay Choong was in a determined mood and with the demise of Alif Hamdan and Damien's car, he was in a good spot to finish off his MSF campaign on a high. In the final race of the season Jay Choong was having a battle with Ngah Motorsport's Choo Yong Choon for second spot in the race while Boy Wong had another lonely drive at the front enroute to finishing in first place. The pair behind Boy Wong would remain close until the end with Jay Choong finishing ahead of the Ngah Motorsport's car, and with this result, it justifiable for team SMRT to start celebrating with their new champ!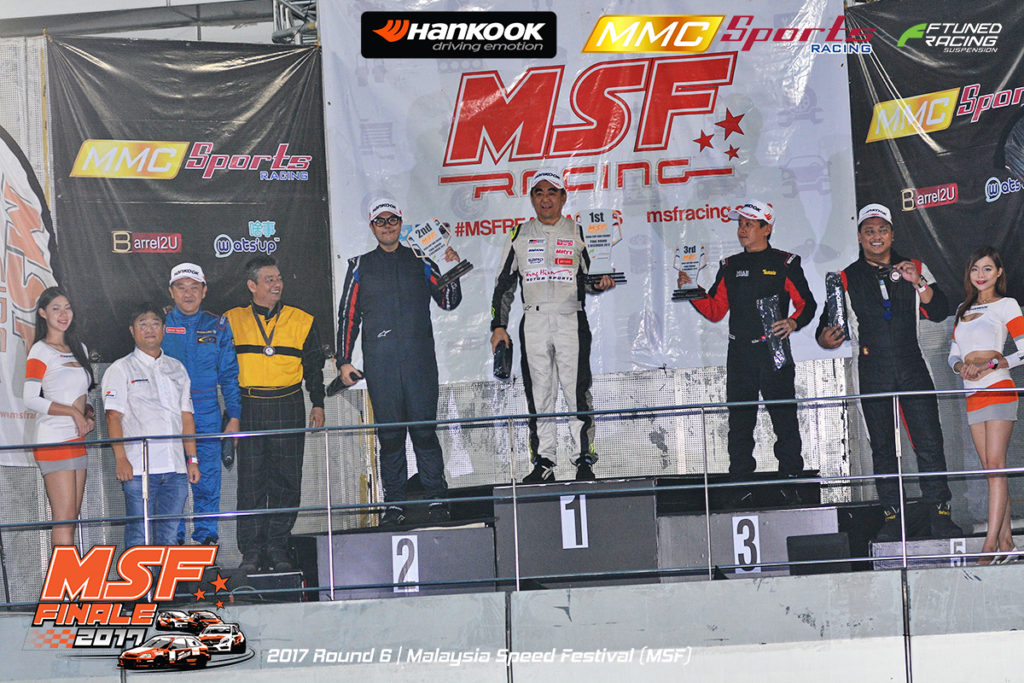 Jay Choong has been a revelation in the 2017 MSF championship and he's now the champ of the Saga Cup Expert category with 1420 points followed by Alif Hamdan-JNA Racing Team (1045 points), Boy Wong-ST Wangan Racing (1030 points), Choo Yomg Choon-Ngah Motorsport (905 points) and Ahmad Fauzi/Mahyuddin-Smartoleum-Prodrag (715 points).