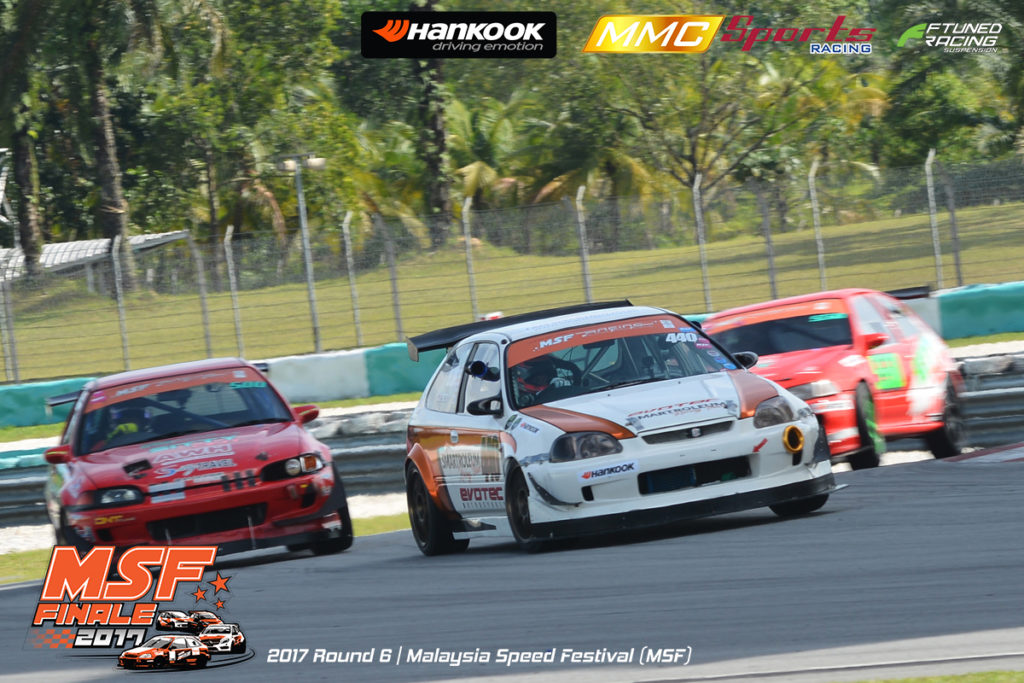 The stereotype that revolves around racers is that they are hot-headed, impatient and mean people that push you away (can be said literally on the track) for their own benefit. Of course, stereotypes are not completely true. Some racers race for the fun of it, since it can also be a form of hobby after all. Nothing useful can be achieved under the influence of anger. When things go left, real racers remain calm- because that's the right thing to do. Shazull from Smartroleum is just that.
Piloting #440 throughout the whole year placed him third among other Race Cars Open participants, with 1090 overall points. He got shadowed by the super-fast Keifli Othman and current RCO champion, the young Akid from Sitty-DNT. No, that does not mean he's slow. He is a cool 65 points away from Keifli. This is considering the fact that #440 scored an egg on Round 3 due to a blown motor that caused him a DNF. That was the beginning of his patience test, as on Finale, the car spun on Turn 1 during qualifying. He is lucky it wasn't during the Heats.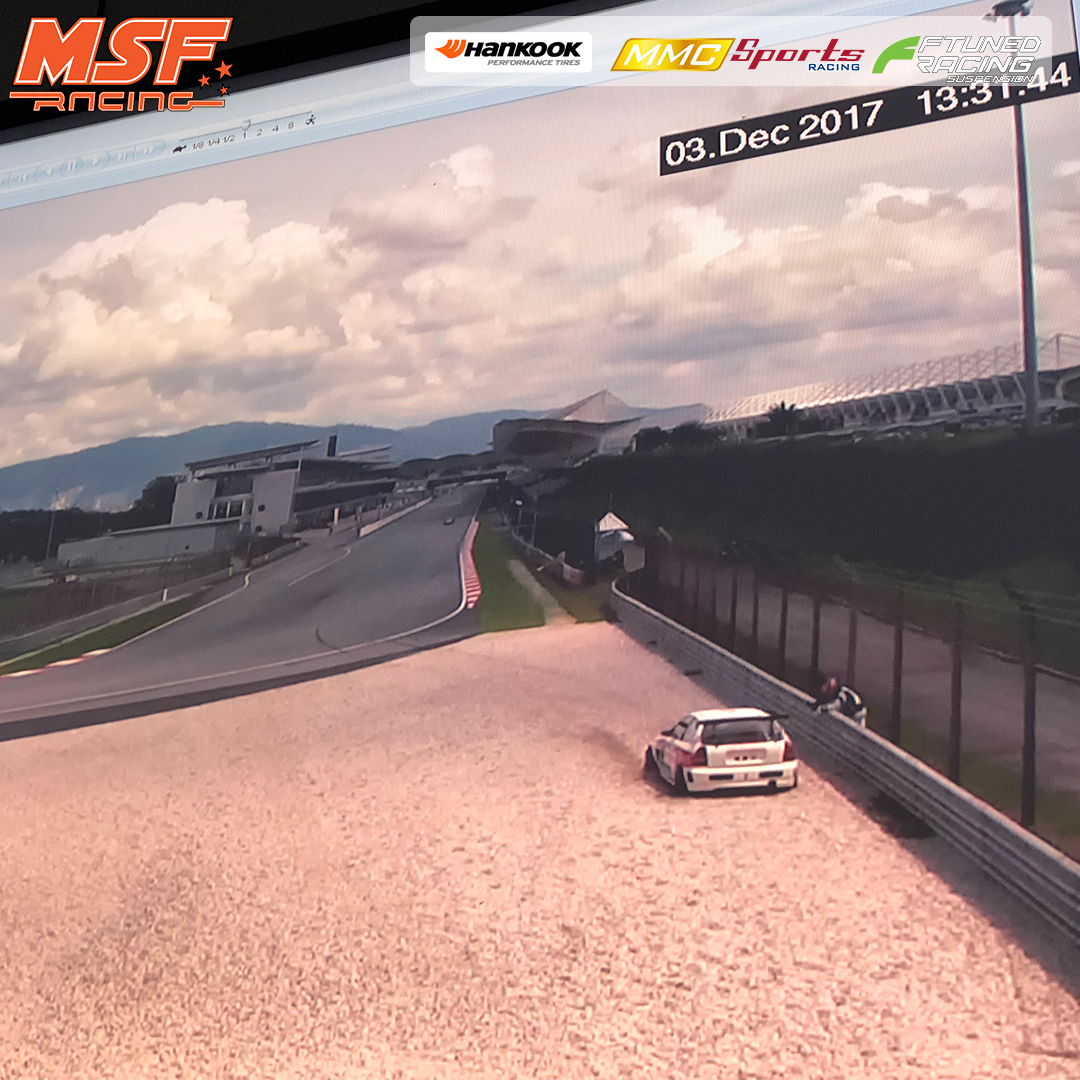 "I don't know what happened, honestly. I had my steering straight while braking. The car just snapped." Perhaps the rush of adrenaline rendered Shazull unaware of certain variables that might have caused the spin. Could've been sand. Or gravel. Cold tyres, maybe? Whatever it was, Shazull caught the oversteer only to have the weight shifted across the other side, slapping the car into another opposite lock. The whole dance move placed him and the car onto the gravel.
He got out the mess and ran behind the safety of Sepang's Armco barrier. A savior in a form of a Mitsubishi Triton, with a rather large 'Sepang Circuit' sticker at the back of it towed the car back to its pit. The efficient folks at Smartoleum ran a post mortem as the car got back. According to Shazull, "They checked the brake hoses and bled the brake oil. They only found that the radiator was destroyed from all that gravel, so they replaced that."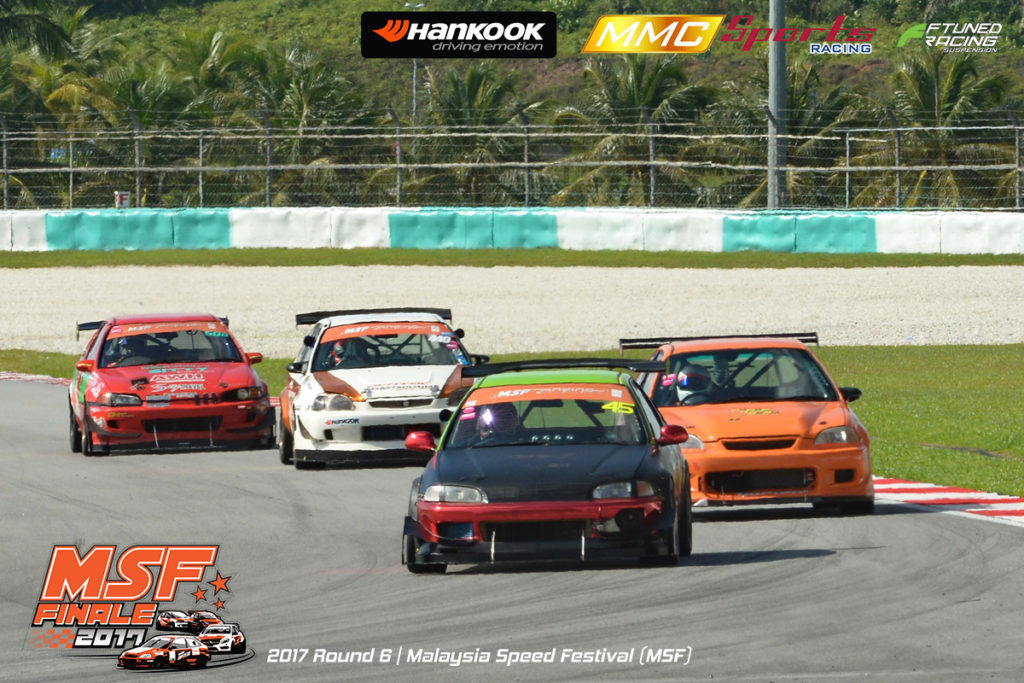 #440 was ready to run again- and so it did. Heat 1 was smooth overall in which he finished third. Nice.
…Not really. Fate decided to prank on Shazull, as his Civic EK racer broke down on the second lap of the final heat- a very critical time since it was the final race, on the final round of this year's season. In retrospect, thankfully it didn't happen on the final lap on Turn 15. The feeling of resentment would have probably turned Shazull into a stereotypical racer.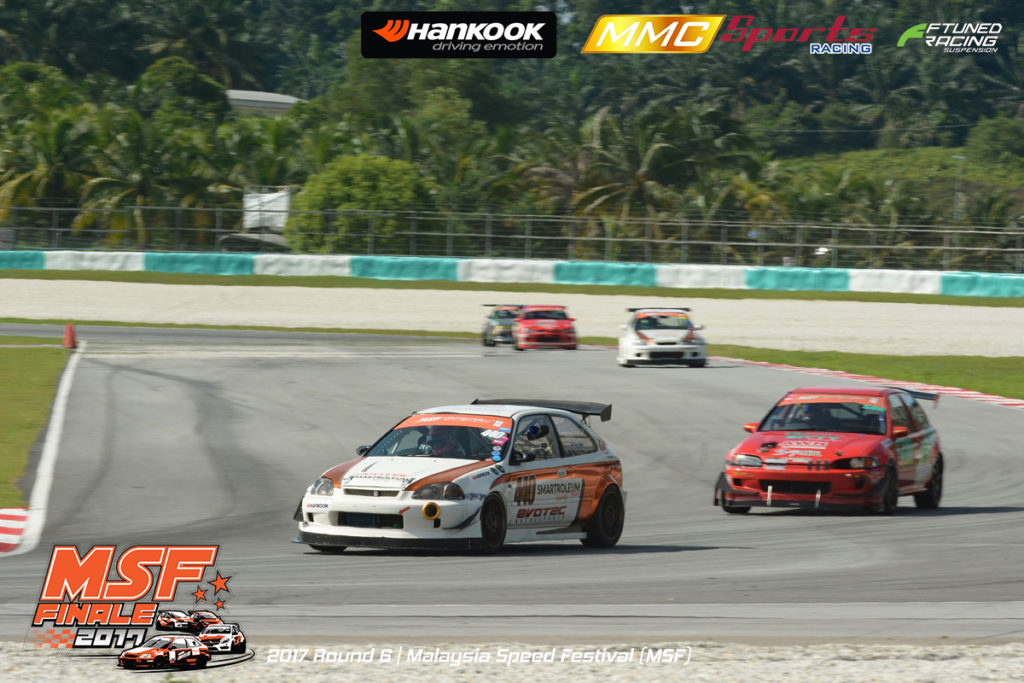 All in all, despite all these issues which can be seen as lessons and experience for Shazull and the team, he had a blast this year. "So far I'm satisfied with the organizer, despite some small matters that can be improved. It's been a good season for mechanics, sponsors and organizers. Everyone is happy- there were no big controversy.
"For my team (and I) there were 2 highlights this year. First of all, the crew managed to build #440 from bare chassis to a fully prepped race car in just 10 days- it was so stressful but it was all worth it. All of this thanks to the crew from Evotec Motorsports and Saidi from SRF- they're all awesome!
"Secondly, we finished first on the Enduro round when it was expected that other teams would be first. Well we got it anyway.
"We are currently on the drawing board for next year's plan. We hope to get sponsors to put our plans into action. You know it yourself, Open Category takes up a lot of budget and we hope to get sponsors to showcase our capability and with that we hope to pull in more spectators and fans for MSF next year."
The first round of MSF 2018 will commence on the 25th of February. Plenty of time then for the team to prepare, in contrast to the amount of time it took to build the car earlier this year. All these obstacles will prove how structured and organized a team is. It doesn't matter completely how it was done. Ultimately, Shazull get to tell his friends and family that he finished podium. It is up to him then to tell them which position of the podium he was standing on at the end of the day.