THE MAN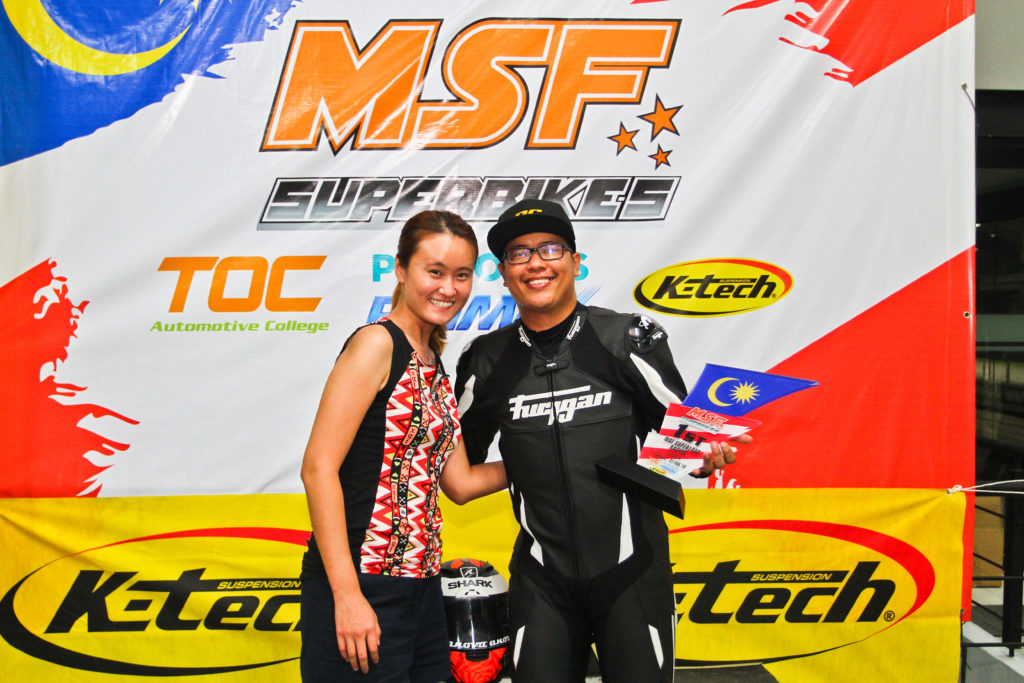 Seasoned superbikes racer Steven Chua, real name Chua Soon Wei, closed off the first ever MSF Superbikes season as winner for Super1000 Class B- leading the pack by 730 points, spreading a huge margin of 280 points from the runner up. A pretty healthy conclusion for a first chapter. Of course being a seasoned racer and all, Steven is no stranger to the podium. He'd raced in other series' before such as MSBK, and a rider development program called PRDP.
THE CONVERSATION
Our talk-kok session with this fella reveals some interesting intel on the daily life of a MSF SBK champion. Here's how the conversation went:
Tell us some background: Where are you from, what do you do for work, are you married with children?
I am living in Klang. Sorry girls, I am married. I work as Project Controller. My job requires me to work with numbers and make them into useful analytical reports.
How did you get into racing?
It all started back in 2015, I participated in PRDP which have a similar concept with MSF but in smaller scale; making platform for riders to experience what racing is, and getting them prepared for bigger races. Once you get a taste of racing, you will not stop. And now I am in my 4th year of racing.
Did you ever do street racing?
No! Racing should only be in a proper circuit with all the necessary safety equipments in place.
Did you always like bikes? What kind of bikes?
I have always loved Yamaha since I was young, thanks to Rossi. Finally I got myself a Yamaha R6 in 2012. Yes, that is the one I am using in my race.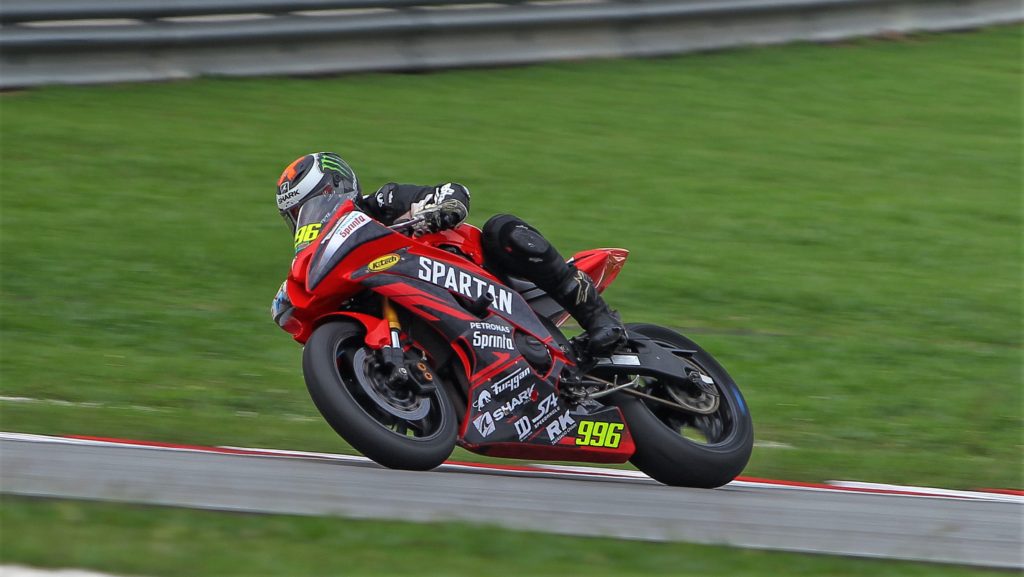 What did it feel like winning your first ever race? Was it at SNF / MSF?
The first ever race that I won was MSBK back in 2016 under Supersport category. But this MSF is a whole new experience, I am racing with all the rider falling in the same time grouping regardless the bike's CC. This was really an eye opener for me as I have never raced in such mode before. There are advantages and disadvantages whether you are on 600cc or 1000cc. So I need to learn on how to ride with the bigger CC boys. I gotta admit, it was not easy at all on whichever bike, but I am very certain all the riders have learned new skills to adapt into such a racing mode.
What did it feel like winning your first SNF / MSF Championship?
It was an honor to be part of this meaningful event in Malaysia Motorsport. Everyone including the riders, teams, marshals and organizers deserves the crown for making this sanctioned race successful.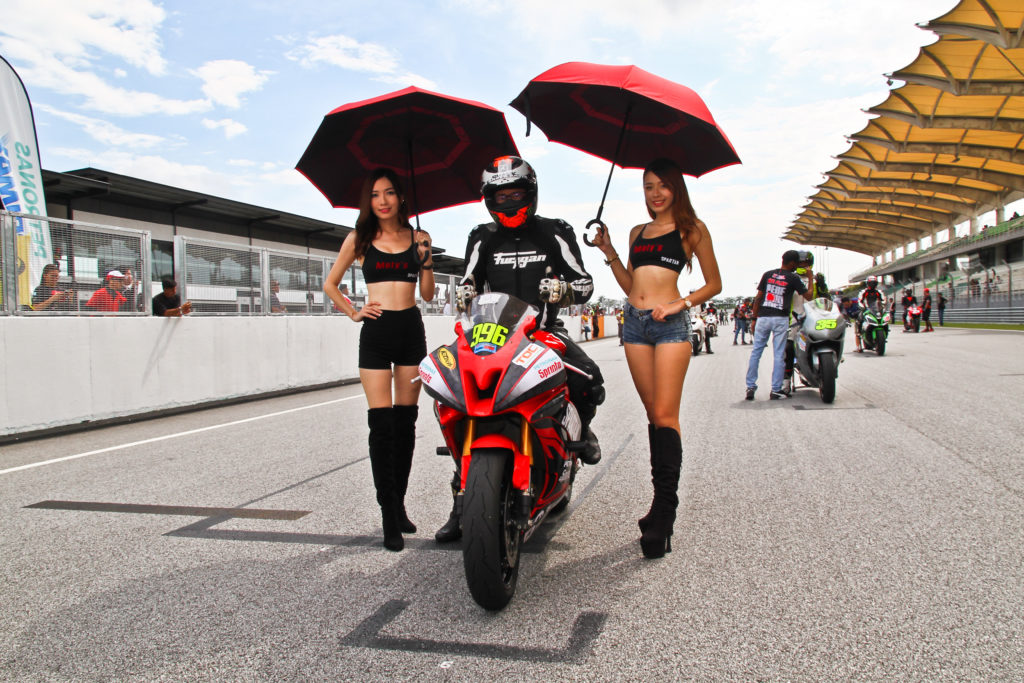 Was there more stress to win a second Championship?
The pressure is on as you know everyone is keeping an eye on you. I will need to stay focused and keep the flame burning.
What do you have to say to others who want to be champion riders like you?
MSF have made racing more affordable. We are very lucky to be right here right! What are you still thinking?  "I not ready?". All you need to do is sign up. Trust me, you will do wonders after that just to make sure you are at your top form on race day! So stop hesitating and start your first step.
What 'kata perang' do you have to say to your competitors for 2019?
I know you are watching and 2019 have started. So let's start working and see you in Round 1.
THE CONCLUSION
Steven is highly looking forward to battling again in this year's Superbikes war. The battleground will be filled with battle horses, ready to slay the legendary #996.
Spirits are high, the pressure is on, and the bets are on Steven. Fighters, be ready to wield your weapons high and tight- because The Man is not backing down. At least not anytime soon.
Are you ready? MSF SuperBikes 2019 starts 14th April. #RideOrDie