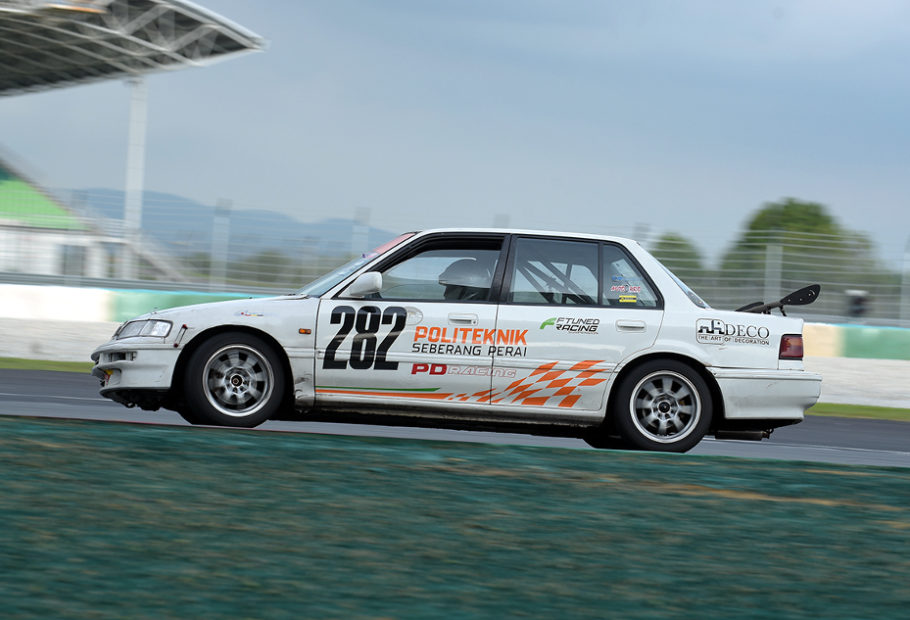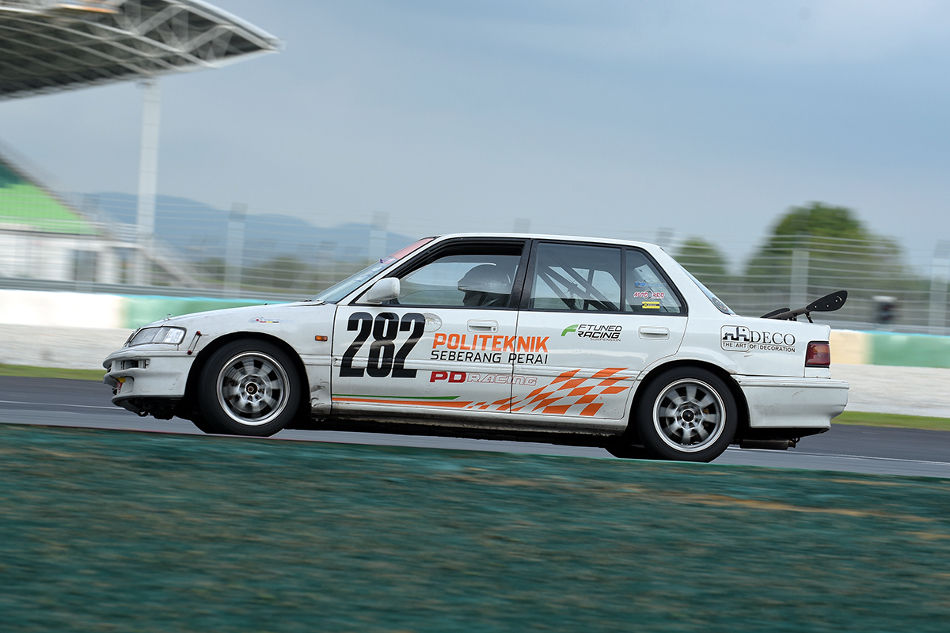 When you're into something that you really like doing, nothing will stop you from doing it even if it means no sleep and even taking a shower! Mohd Azizi Said displayed this reality when he made the decision to enter the MSF for the first time in Round 2.
"I've done a couple of Gymkhana events and a couple of racing at the Kg. Gajah track and felt maybe it's time to look at other motor racing events, perhaps a bigger one. And that's when the MSF came into the picture. Me and a couple of my friends discussed about entering the MSF, and because it's an interesting race series which is also accessible for guys like us, the decision to enter wasn't that hard to make," said Azizi who added that this was also his first time ever racing at the Sepang International Circuit.
But the path for this mechanical engineering lecturer from Politeknik Seberang Prai (PSP) to his first MSF entry was not an easy one and it was only because of his determination to go racing prevented him from just giving up. "I could write a short story about my first journey to the MSF," Azizi laughs.
"Just before we left Penang at about 1 am, we discovered that there was a small leak at the oil sump of our race car engine and thought, OK, we'll just have that fixed once we get to a friend's workshop in Glenmarie, Shah Alam. But just before passing Simpang Pulai things got worst, the engine was losing oil at an alarming rate. Some friends from Ipoh came over to assist but to no avail because we didn't have the proper tools and this was at 3 am," explained Azizi.
Without an option to remedy the leak and time was running out as the MSF briefing would begin in the morning, tension was mounting and they had to make decisions real quick. "Me and my mates didn't want to just give it all up and we still wanted to go racing, so we decided on another solution which would allow us to get to Shah Alam to fix the leak," commented Azizi.
Their solution was to top up the engine oil which they bought from the highway's service area and after several stops topping up the oil, they arrived at Shah Alam by sunrise. After a quick fix to the oil sump, they were off to Sepang and just barely made it for the MSF briefing and for the car's scrutineer. "Looking back at this, we had a good laugh and not many knew that we didn't sleep or even had our shower during the drivers briefing," laughs Azizi.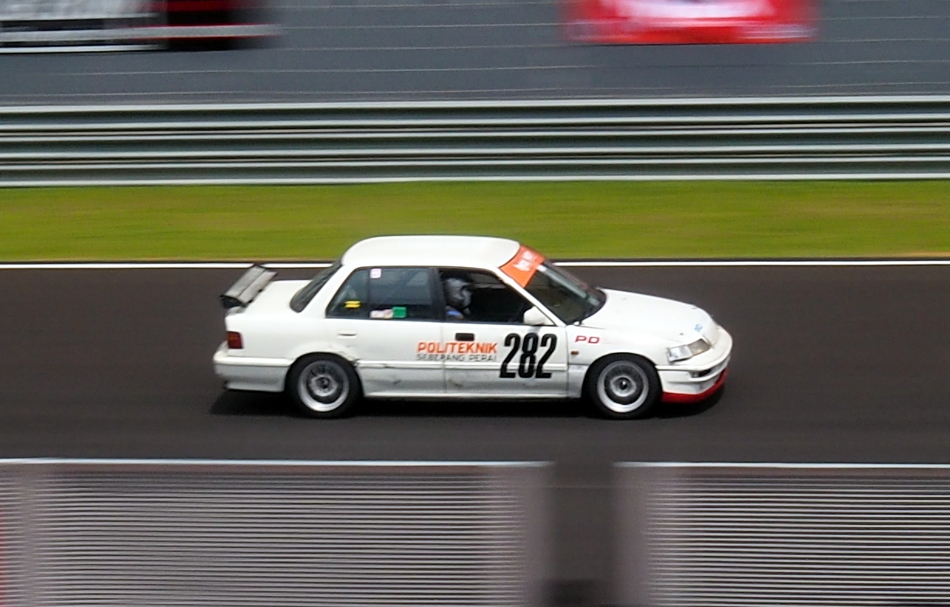 In the MSF Azizi races his trusted fourth generation Honda Civic EF fitted with the B16A engine, which used to be his daily driver. Being a lecturer at PSP he's had the support from his Politeknik Director who sees this as an opportunity to promote PSP while exposing themselves further to the automotive industries.
Competing in the Street Tuned Limited category Azizi achieved his target on his debut which was to complete the race without any issues, even though he had difficulties during the trip to the circuit. Azizi once again made the trip here from Penang for the Enduro and this time had teammate Suhardi sharing the driving duties.
"The Enduro was a great experience for me. To be able to share the circuit and race amongst the country's best race car drivers which I admire was beyond my imagination for both me and Suhardi, and it was the best time of our lives. Although we finished the race in 6th position, there were some issues with the car towards the end which we've identified, but nevertheless an invaluable lesson I would say, and this is something you can only learn from this racing experience to get better," said Azizi.
Azizi will be back for the MSF finale and has indicated that now that he's experienced what competitive racing feels like, that's enough motivation for him to compete in the finale and beyond in the MSF series.