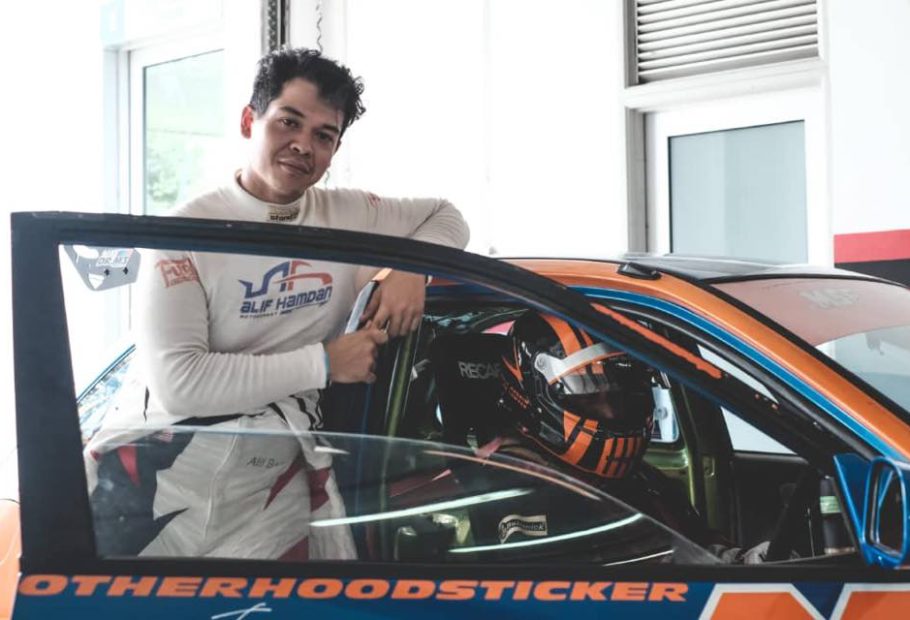 In this episode of "Getting Up Close and Personal With MSF Racers," we interviewed Porsche Carrera Cup Asia Champion, MSF Series Regular, and Ex-Fatman- Alif "Billy The Kid" Hamdan. Being still active in local racing series', Alif raced anything: from Saga's to Porsche's. His portfolio also includes piloting the fastest, fattest Satria in Sepang at just 2m16s!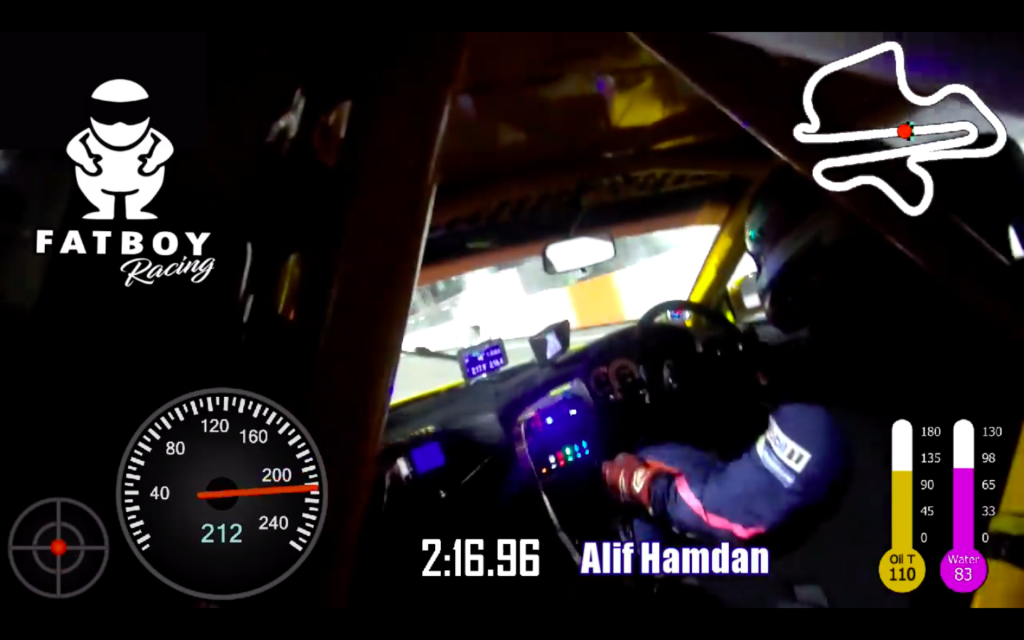 THE THROWBACK
When SNF became MSF in 2016, Alif joined in 2 cars- #72 and #172, a Proton Saga and an A250, respectively. He ended the season with the Saga at 2nd in class, and the A250 being 5th. Not too bad for new beginnings.
In 2017, Alif finished 2nd overall for Saga Cup (Expert), and came back swinging with an A45 which took the place of the A250 from the previous year, and finished 1st in Super Street.
Things changed in 2018. Alif did not bring back the two cars, but rather raced in two separate Satria's. #201, Street Tuned and #158 in Race Cars Open. Alif finished the season with #201 finishing 1st place. Although Fatboy's #158 only saw one complete race in last year's season, it did set the fastest timing for any Satria in Sepang.
There is some backstory to how he drove for Z Garage's #201. In an effort to bring up grassroots level racing, he offered himself to work with any team who was interested to have him as a driver. Throughout the whole season, he would exchange experiences and knowledge with the rest of the team. It's proved to be effective, as they came up on top for the class. Talk about passion for the sports.
THE CONVERSATION
History. Where are you from? And how did you get into racing?
"I am from Ipoh, living in KL. My first competitive event was WTAC (World Time Attack Championship) 2011."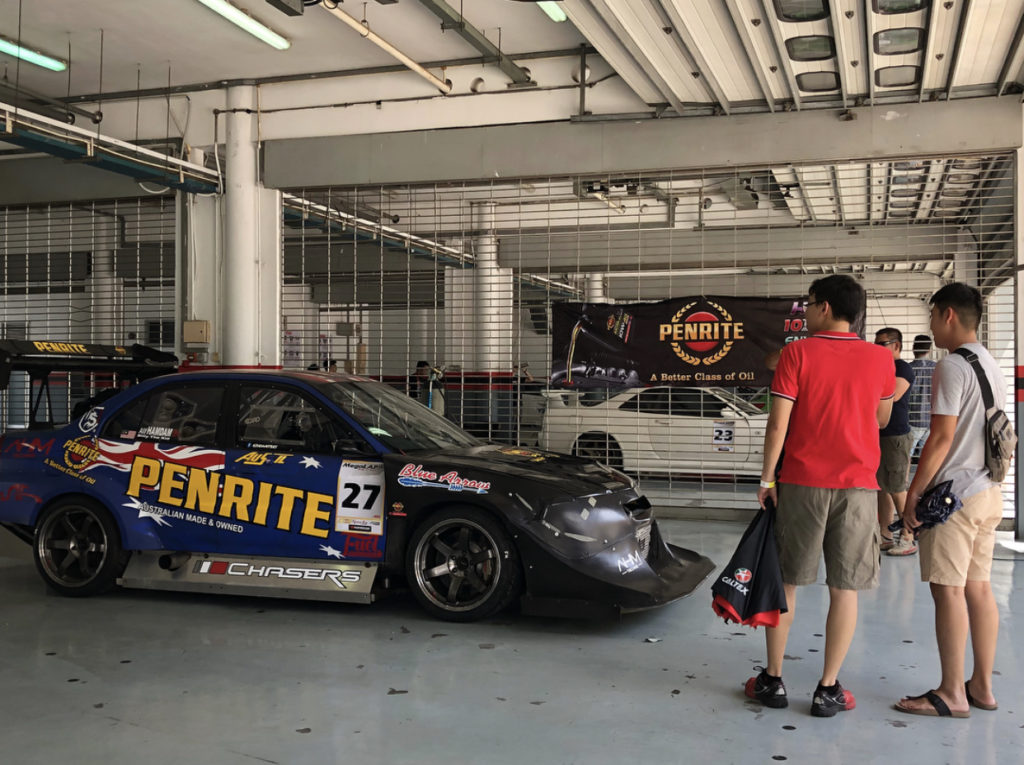 Haha, Ipoh mali la!… Anyway, what made you get into cars in the first place?
"Dad was always a fast driver, so I grew up travelling at speed. In the 90's, anything above 120km/h is considered pretty fast…"
Syiok la… So, tell us some street racing incidents you've experienced before.
"While in Australia, I was driving my Evo 9 GSR at the time with a friend up the mountains. He was so fast I lost sight of him. I waited about 2 hours at the meet up point, then decided to drive back. And there he appeared. Right in the middle of the road. I just went WTF… He had crashed his car down a cliff- with only a tree stopping them from going down a further 80ft…"
Oh my. That's quite kaw… When was this? You were a student in Australia I suppose?
"Yeah. I was 19. It was 2010."
I see. Anyways. Let's go back to this real quick. [in response to the the first question] Do you remember your first ever race win? The environment… the feeling…
"First ever race win was in 2013, Porsche Carrera Cup Asia, Macau 50th Anniversary Invitational race. My 1st season of racing, back then in a 2nd gen Porsche 997 Cup car. It never rained all season- first time in Macau, first time in the wet. Also my first ever race victory."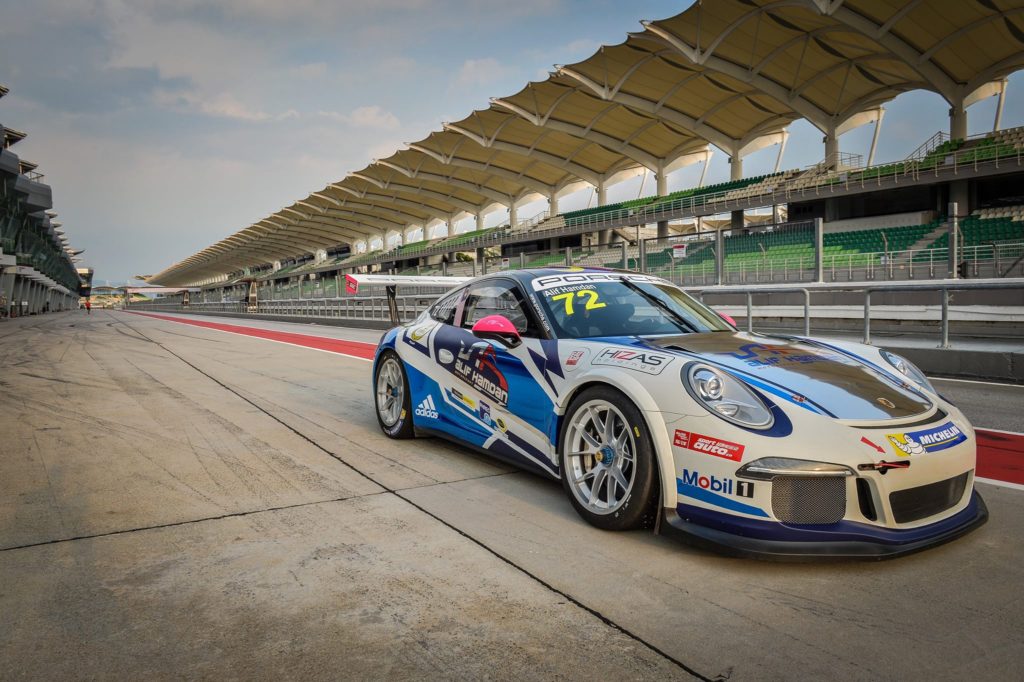 "Back then I was racing alongside Earl Bamber and Sebastien Loeb. They were in class A, I was in Class B. 1st palce in my class and P6 overall out of 36 cars… We were racing against Porsche Carrera Cup Japan as well, as it was an invitational."
Must've been very stressful, I imagine.
"Super stress balls, man. My dad said my face was pale on the grid. I remember asking him, why am I doing this?"
Actually, why?
"No idea. Young and dumb. Lol."
Hahaha. Okay, last question- What do you have to say to those that want to be a champion like Alif Hamdan?
"You got to want it so bad, you are willing to do whatever it takes. For me, it was to get fit. from 125kgs in 2011, to 72kgs, by 2015. Having a good coach/mentor, for me it was Earl Bamber (2x Le Mans winner) and Peter Fitzgerald, when I was still a student in Australia."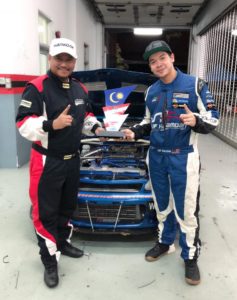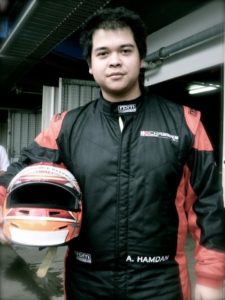 That's amazing. I suppose determination and commitment are key here. Anyways, here's to the passionate people of Motorsports that keep the scene going. [Cheers Emoji]. Thank you for the time, Alif!
"All good, bro. Cheers!"
–END of conversation–
THE WRAP-UP
Off-season, Alif operates his very own workshop called AHM Technik, located in Sunway Technology Park, where they specialize in suspension setup. Within the confines of a neat and tidy workshop rests the Blue Arrow- the very machine that he ran on WTAC. Last we heard of it was on MegaLAP, 2017. The car did see some Sepang action since it came back to Malaysian soil, but it DNF'd its way back to hibernation.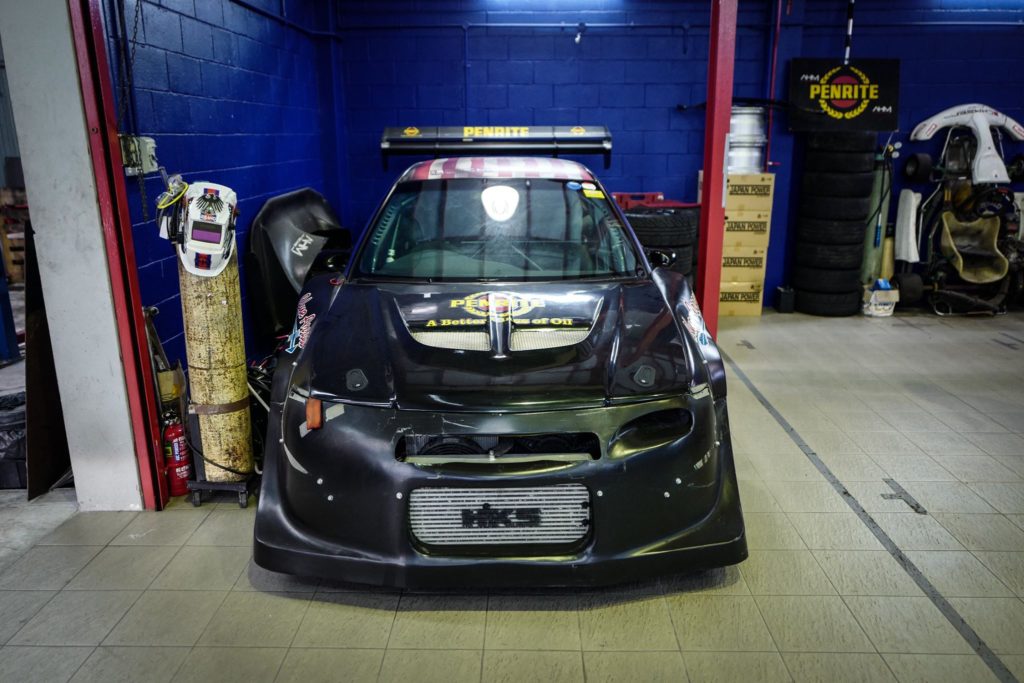 We expect Alif to see even more seat time with #158 this year. But we also wonder… will he also come back in another car for 2019? Will it be the Blue Arrow?? Will it be revived and see more Sepang track time?! We will see.
Round 1, 2019 – 16 & 17 March with China GT. Save the date.