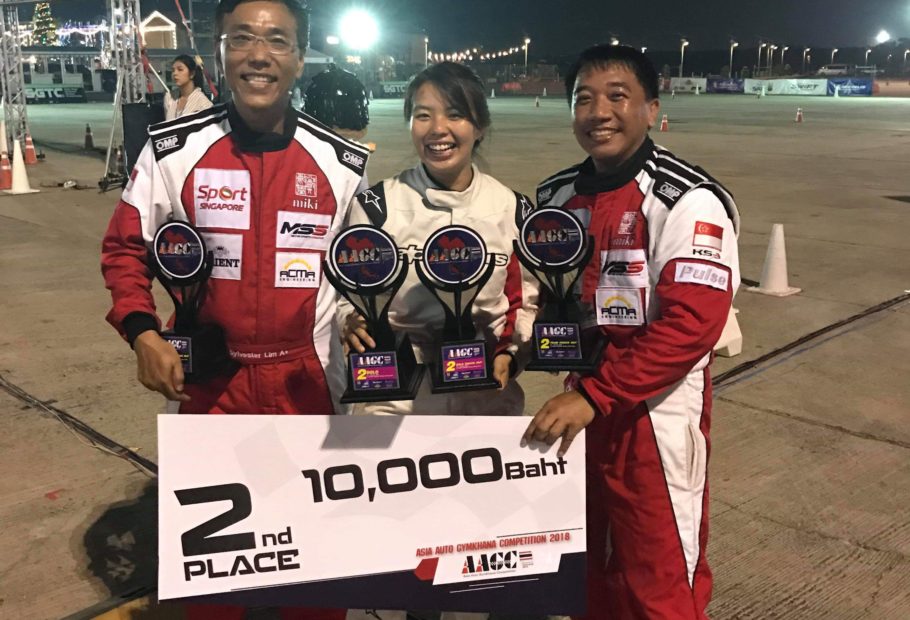 Seems like the more interviews we have, the more we are finding secret talents from our neighbour down South. Our latest finding, Chase Lim, was runner up for the FIA Asia Auto Gymkhana Competition- which, mind you, took place only a week after our FapMaster (now SoloMaster) preview round last year, in which he also 'sapu' 1st place for the Street 1600 NA category. Man's all about that motorsport life! Together with Sylvester Lim, they both drive for Project SG Racing.
We talked to Chase to know more about his interest in the sport:
THE CONVERSATION
Tell us some background- where are you from, what do you do for work, are you married with children?
Hi, my name is Chase and I am from Singapore. Am 43 years old this year and married with 3 kids. Am working as an Assistant Principal Engineer and my work is related to transport and road operation.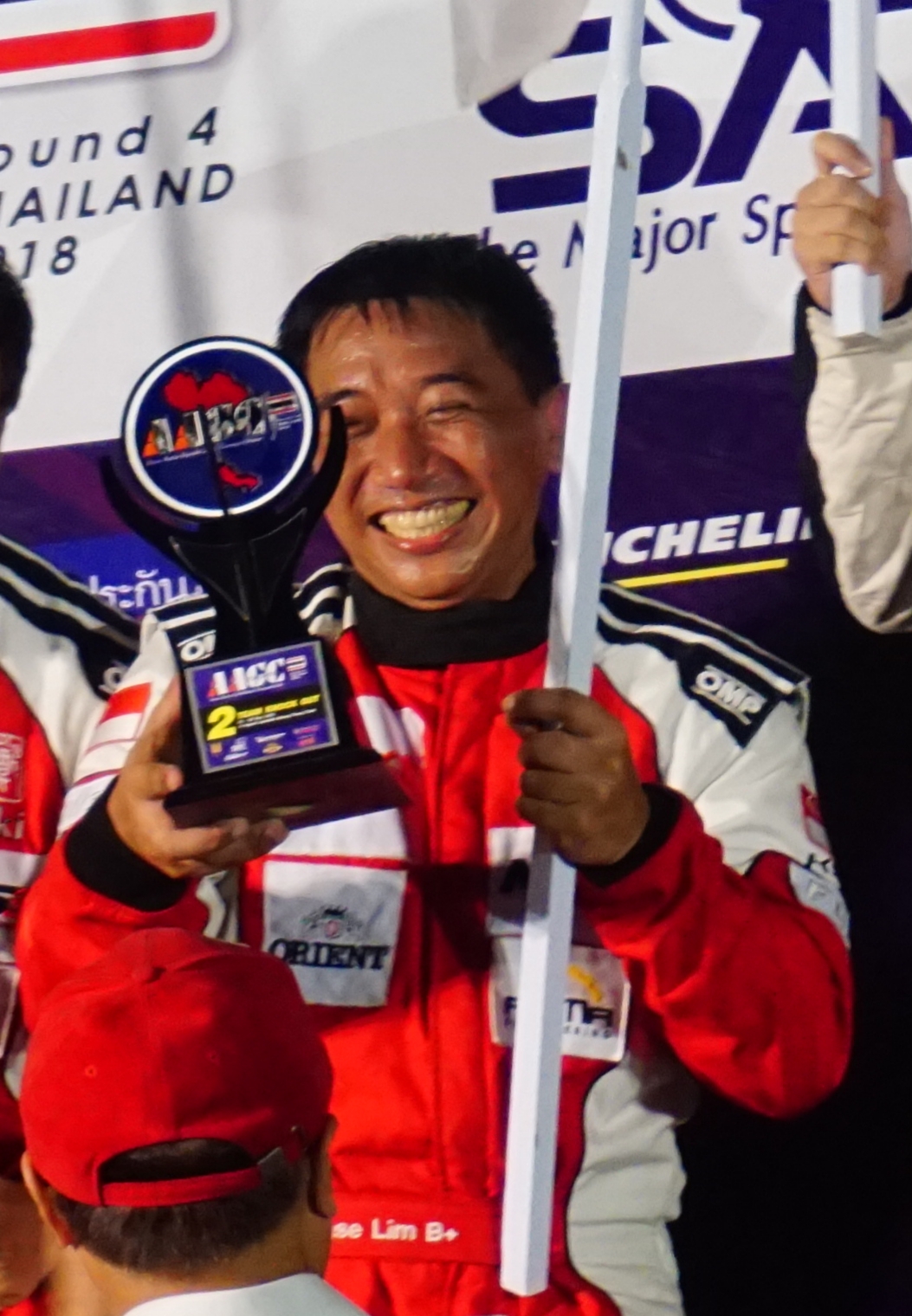 How did you get into motorsports?
I started as a motorsports fan in the early 1996. Got my 1st car in 2002 after saving some money and I wasn't into any hard-core racing back in those  days… Then somewhere around 2006, after seeing many live races and read lots of racing stuffs from the magazines, I made a decision to upgrade and get myself a Suzuki Swift Sport. For a start as a newbie, I have no idea how to sign up for a proper race. Hence, friends and myself would find some simple cheap thrills at carpark  or NSHW. From 2007 till 2013, I generally didn't win any races… and it was kind of disappointing.  I nearly gave up. However, a close friend persuaded me to go on.  Now,  I am a driver with 4 major  sponsors (ACMA Engineering, HyperTyre – Hankook, Hiap Hong & Co. Tyre Shop and FK Massimo High Spec Engine Oil).
Did you ever do street racing?
Nope.  As much as I love racing, street racing is a no no for me. Reason being that public street is meant  for all road users. If ever an incident happened and worst case if the person is a children, due to my selfishness and desires of speed, I will regret for life.
Did you always like cars? What kind of cars?
I have a weak heart for K-cars. My 1st car was the Suzuki Wagon R, a 660cc K-car that REV to 8,000RPM max speed of 160km/h. Jap K-cars were a hot favourite in late 2000.  Whenever I see one, I would spend more time looking at it. And if allowed, I would not miss that opportunity to try getting inside it.  Those K-cars days were gone. Subaru RX-R is still one of my favourite and if it's  still around at affordable price, I will get 1 for sure.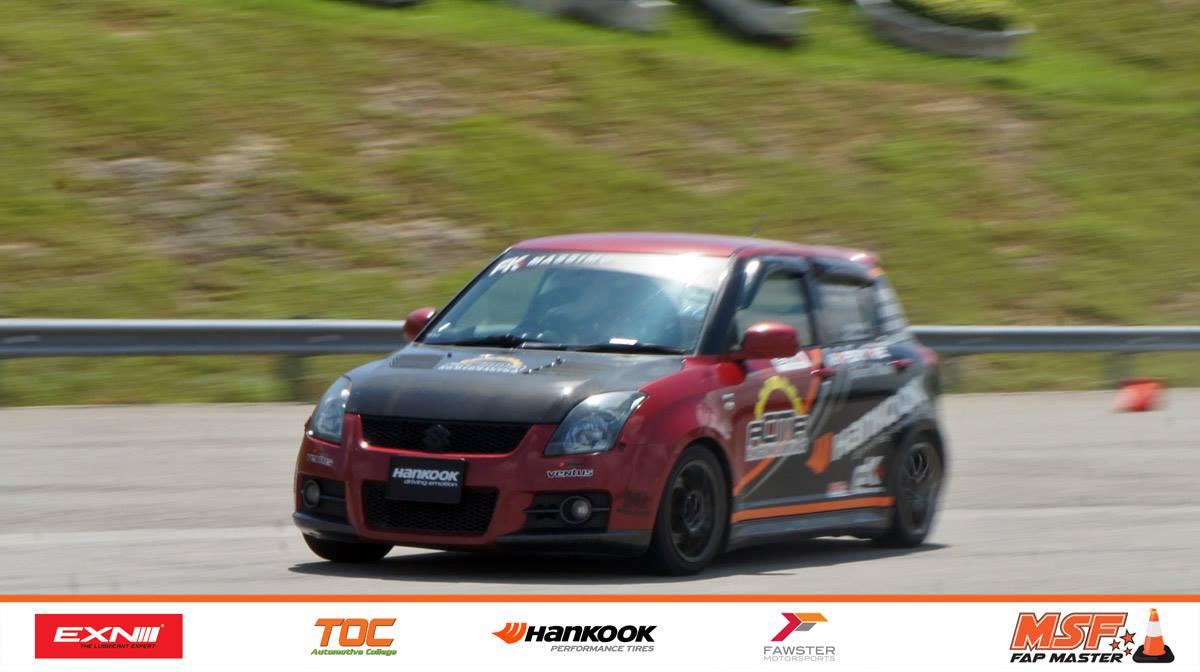 What is your best finishing position in an event? what did it feel like to place so high?  
My highest achievement in my motorsports 'career' was when I have won 1st runner Up in FIA Asia Auto Gymkhana Completion 2018, held in Bangkok, Thailand.  How was the feeling… well, I cried secretly…. hahaha…  achieved a podium at Asia Level was something I have been training train for. Even 1 week before the Asia Auto Gymkhana Completion, I sign up for MSF Fap Master, make full use of every chance to prepare for the Asia Race.   The amount of hard work, it just not an easy job to describe in words.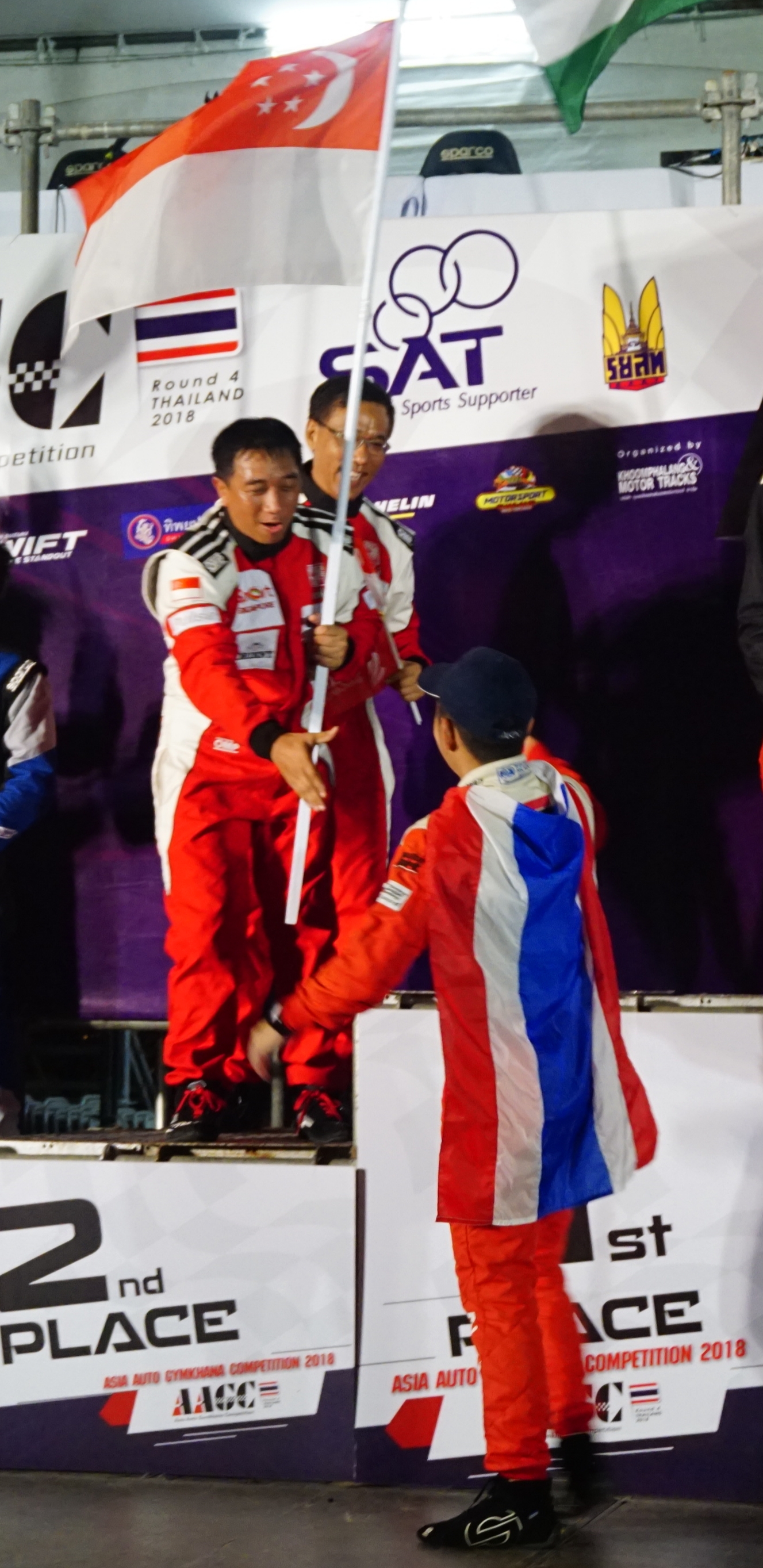 What does it feel like when you're sitting in your car at the start line, ready to go? Because you only get 2 shots at a setting a good run.
The most important thing in the competition is not to win but to take part, just as the most important thing in life is not the triumph but the struggle. The essential thing is not to have conquered but to have fought well.  An Olympic quote shared to me in my Secondary school days.  Till this day, it's still that fresh in my mind and motivating me in the motorsports.  At starting line, the only job which I need to do is to remain calm and focus.  Knowing that I have 2 shots to set a good timing, I would still treat the race and tell myself that I only have 1 run.  That's  because in a race, anything can happened. You would never know if the 2nd run would take place.  Especially at the race at Asia level, it's  a different kind of pressure ball game…
What do you have to say to others who want to be top level Gymkhana & Autocross Driver like you?
Trainings, practises, exposures, commitments and positive attitude.  Every master was once a beginner. No one was born to be good. But everyone is given the same opportunity  and if you willing to grad, hold on and believe that every effort given is worth, you will progress and proceed to a higher path of achievement.   Remember, success doesn't count in hours or day or weeks. It's the months and years that sum up your effort.  I've failed over and over and over again, lost 1 race after another.  And that is why I succeed.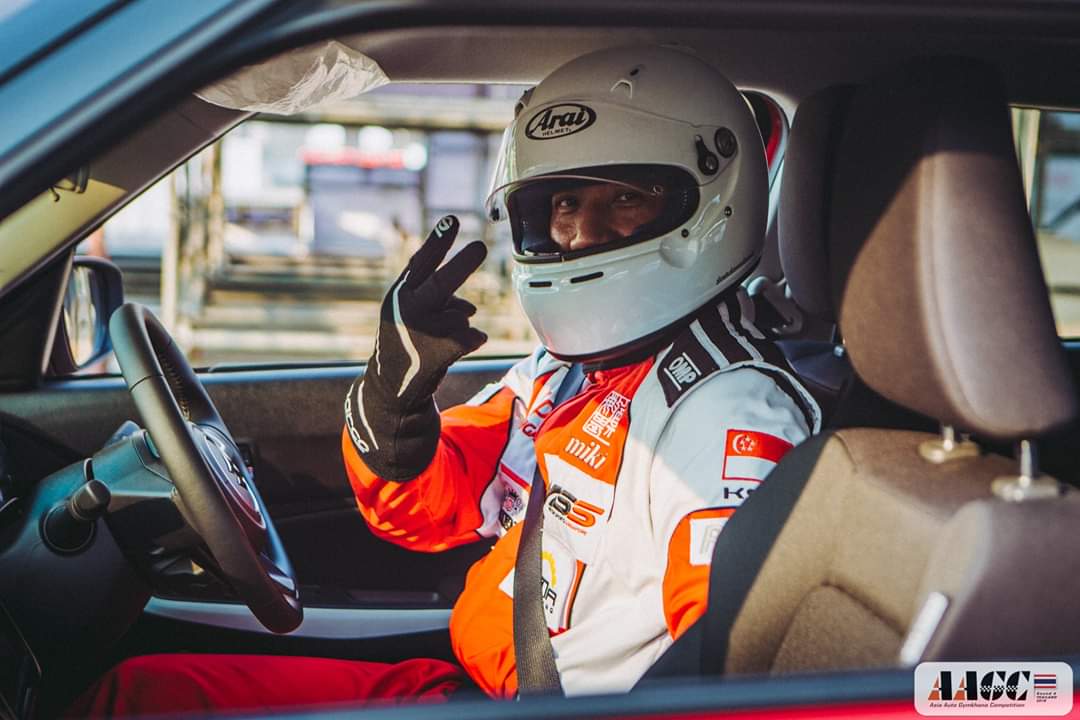 What 'fighting words' do you have to say to your competitors for the upcoming MSF SoloMaster event 2019?
Words from Vince Lombardi, "Winning is not a sometime thing; it's an all time thing. You don't win once in a while, you don't do things right once in a while, you do them right all the time. Winning is habit. Unfortunately, so is losing."
-END of conversation-
So there you have it, some advice from the man who's been at it for years- being champion is not always that important, but rather, it is how you Chase the title.
MSF SoloMaster Round 1 – 10th March 2019.