Confirmed dates for MSF Series 2019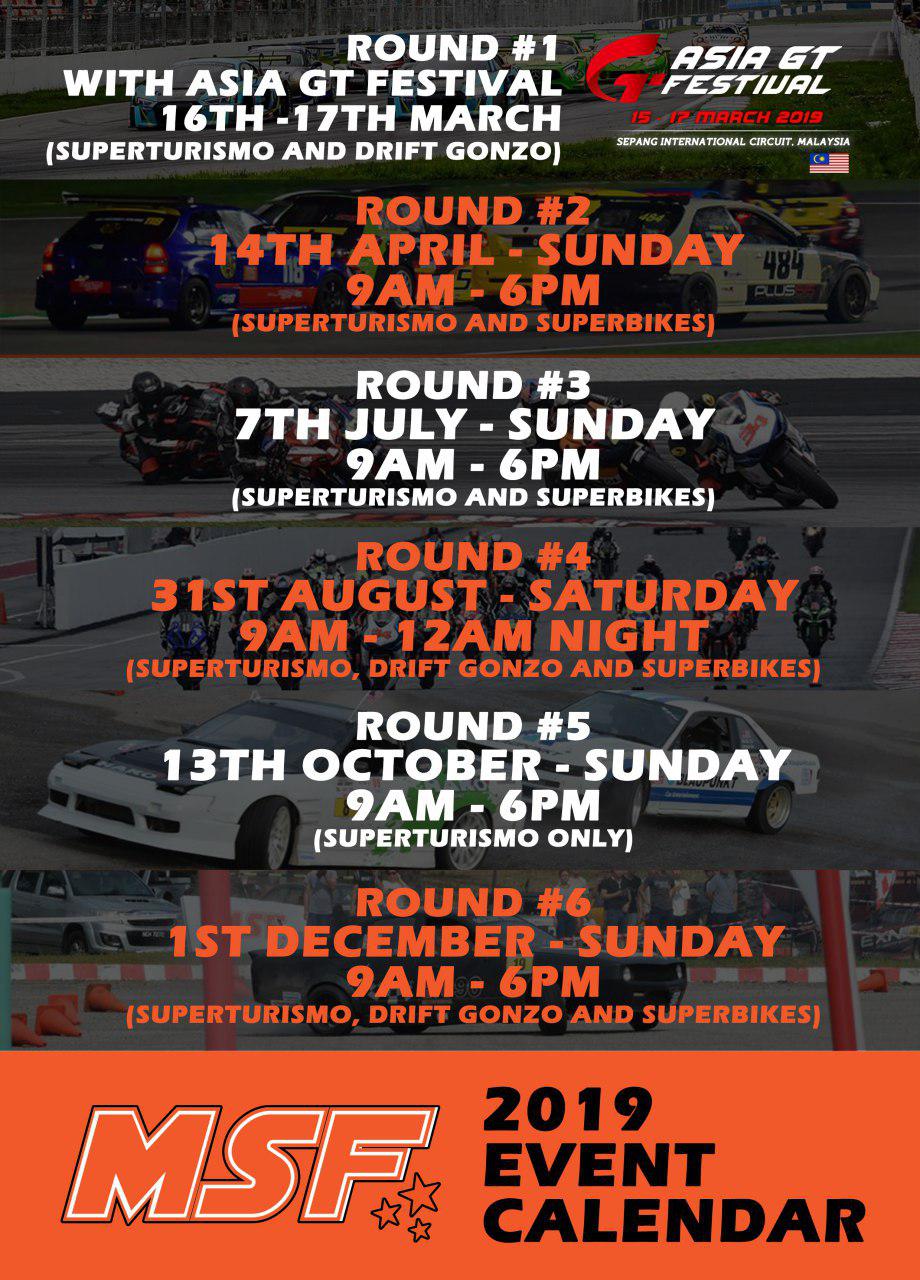 MSF Event Formats
a) Round 1 will be 2-day race in Asia GT Festival which features China GT Series as the headlining event. Groups 1 & 3 will run on 16/3, Groups 2 & 4 will run on 17/3. These will be SUPER SPRINT 2 X 5-lap races;
b) Round 4 will be MSF Merdeka Enduro. It will be the only MSF night race of 2019;
c) Round 2 and Round 6 will be SPRINT 10-lap races with compulsory 3-minute pit stop;
d) Round 1, Round 3, and Round 5 will be SUPER SPRINT races of 2 heats x 5-lap races.