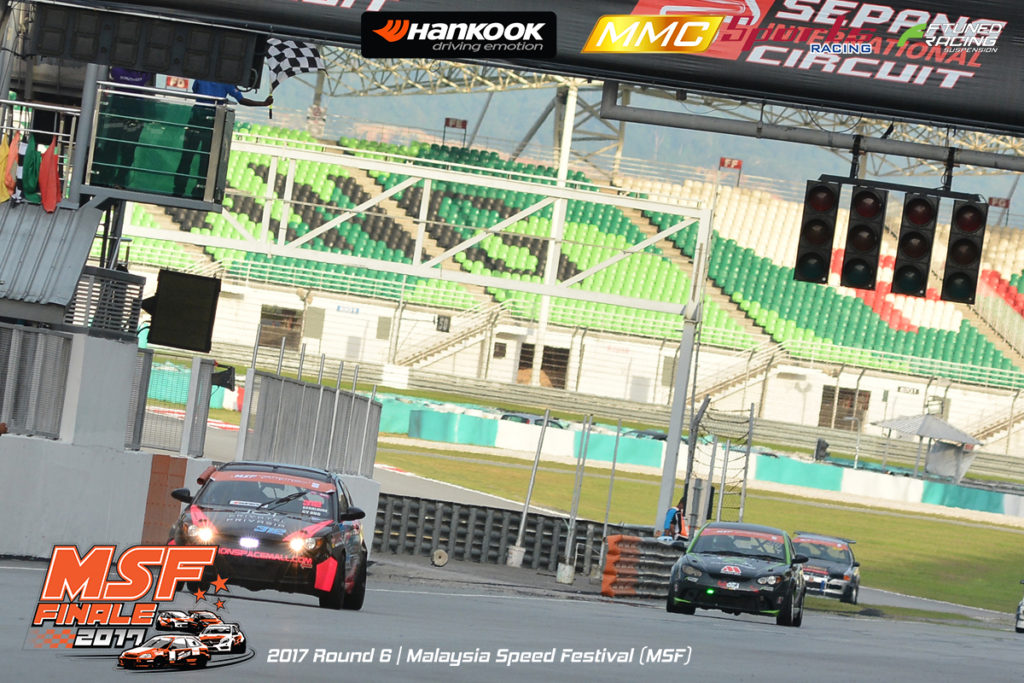 Team Dream Chaser's CY Ong and Geraldine Read has won the 2017 Malaysia Speed Festival (MSF) Championship title for Race Cars 1600 category after a dramatic day of racing in the finale at the Sepang International Circuit. The team's sensational victories in both races on Sunday gave them an advantage of just 50 points to win the overall title in the season finale nail biting climax.
The action began almost immediately when at the start title contender Team DNT's Mohamad Fazree/Mohd Rashidi and Damien Yum's car came together along the pitwall amidst a busy starting grid which resulted in the demise of the latter's car. A safety car was immediately called out and the cars had to regroup once again before actual racing gets underway.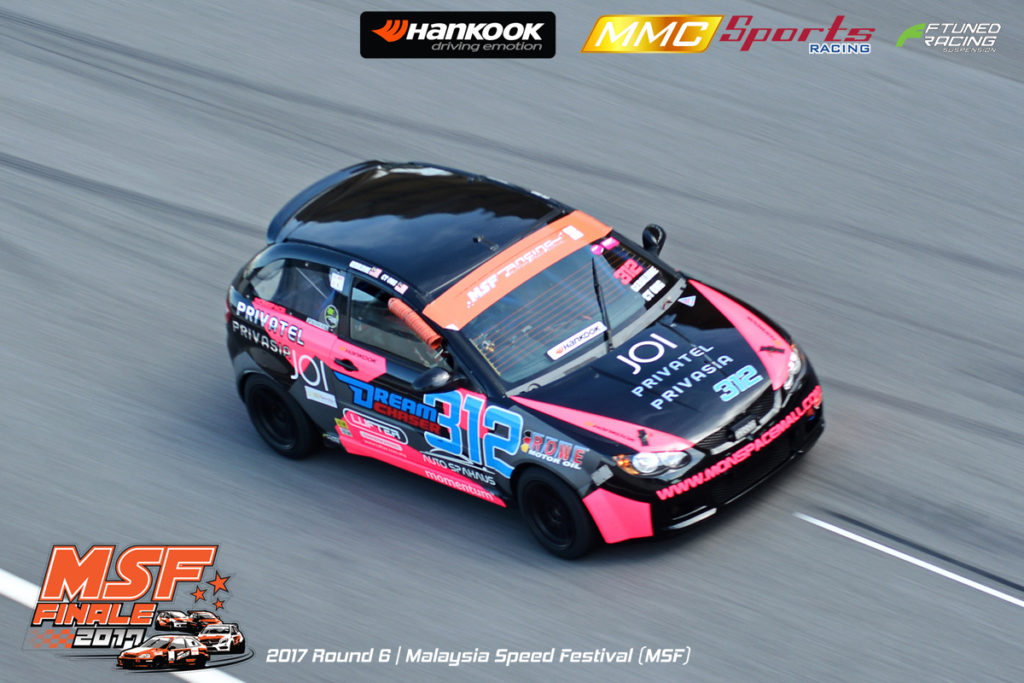 After their non-scoring Round 5, Team Dream Chaser had the unenviable task where they had to finish first for both races to be in the shot for the title. Due to their unfortunate circumstances team DNT took advantage of their situation, and with them being consistent in picking up points in every round, coming into the finale they were leading the championship's table. Aside from team DNT, CY Ong and Geraldine also had to deal with Desmond Yee from N1 Racing who had managed to nab some valuable points from them during rounds 3 and 4 by finishing ahead of them.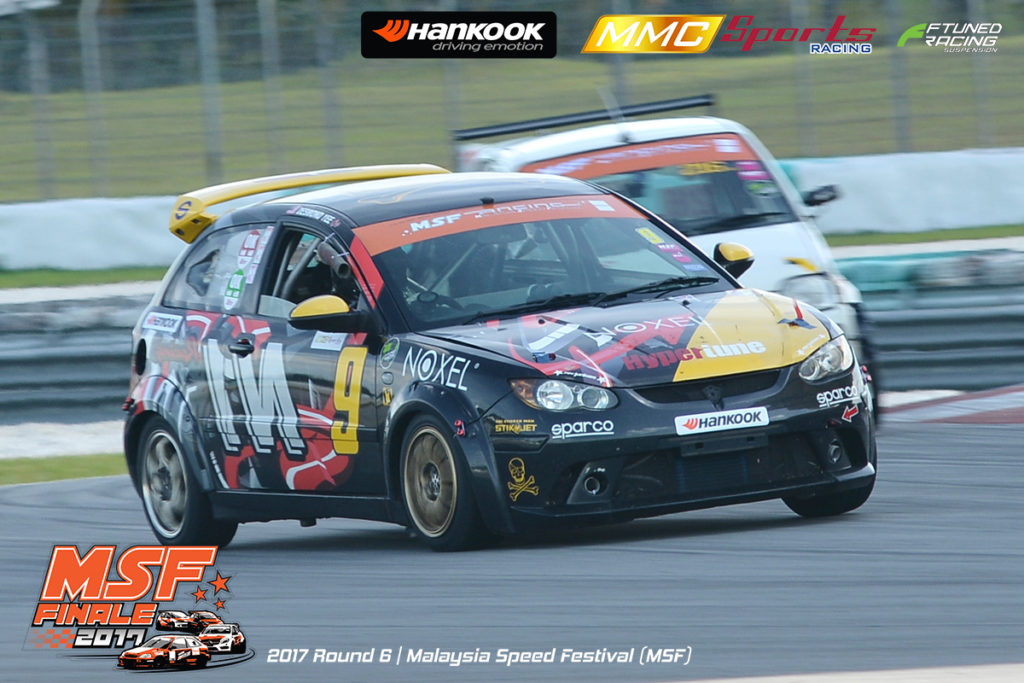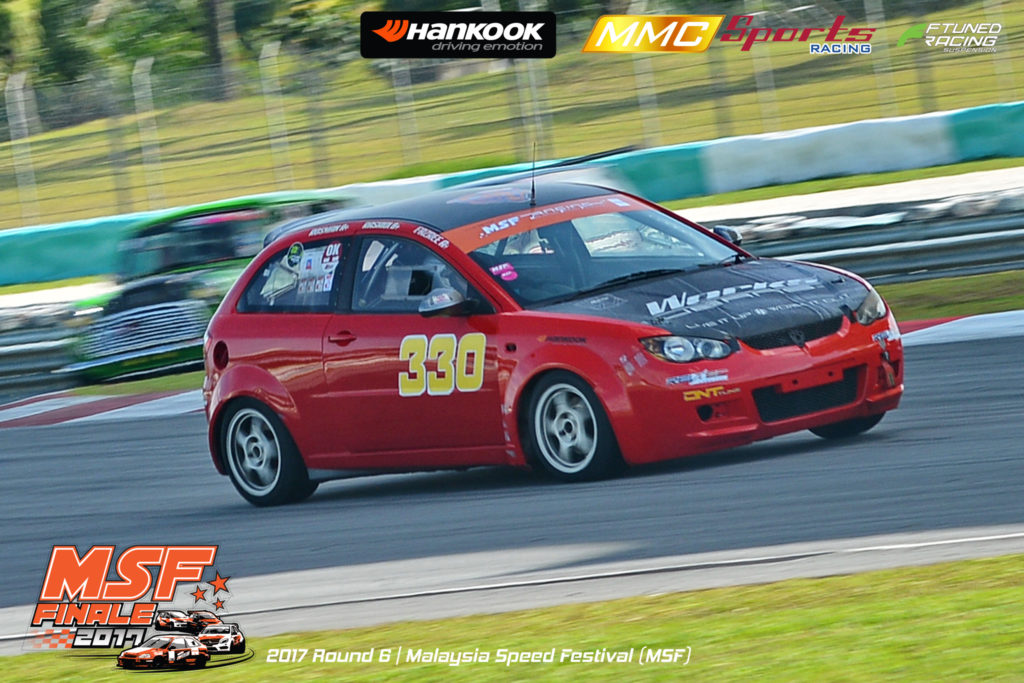 As soon as racing resumed team Dream Chaser wasn't about to hang around and they went on to produce a masterclass drive to win Race 1, with Desmond Yee and FTuned Racing's Sofiz Hardy/Wan Ahmad Farouk finishing second and third respectively.
In Race 2 team Dream Chaser made a clean getaway followed closely by Desmond on the opening lap. In a flurry of a busy grid CY Ong was able to break away from his category's rivals by getting in between the larger category cars. In the race he was in a class of his own with tantalising speed enroute to a fastest lap time of the day, and this went on till the chequered flag. His sensational victory ultimately sealed their championship title! N1 Racing's Desmond Yee came home in second followed by team DNT who managed to score enough points to become runners-up in the category's championship title.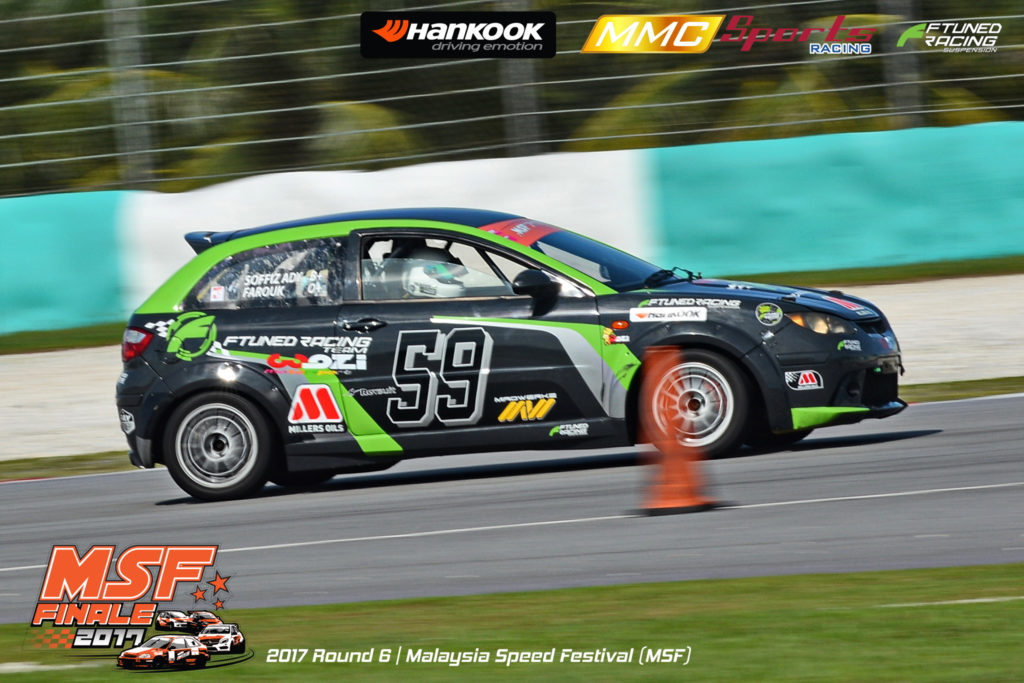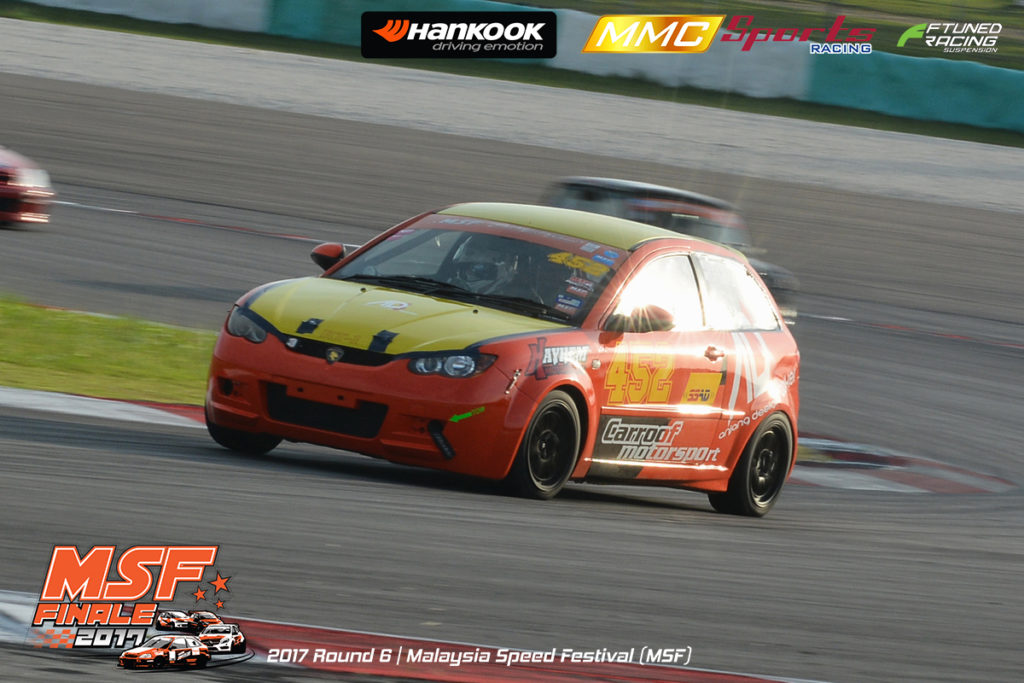 In total 14 cars were competing in the Race Cars 1600 category with 5 teams consistently collecting points in almost every rounds. Team FTuned Racing's Sofiz Hardy/Wan Ahmad Farouk and Mayhem Racing Team's Mirza Syahmi and Megat Shazreal are the teams to look out for next season as they have progress swiftly to give some challenges to the bigger teams towards the end of the season. In the category's championship fight, the pair were only separated by a mere 5 points towards the end of the championship.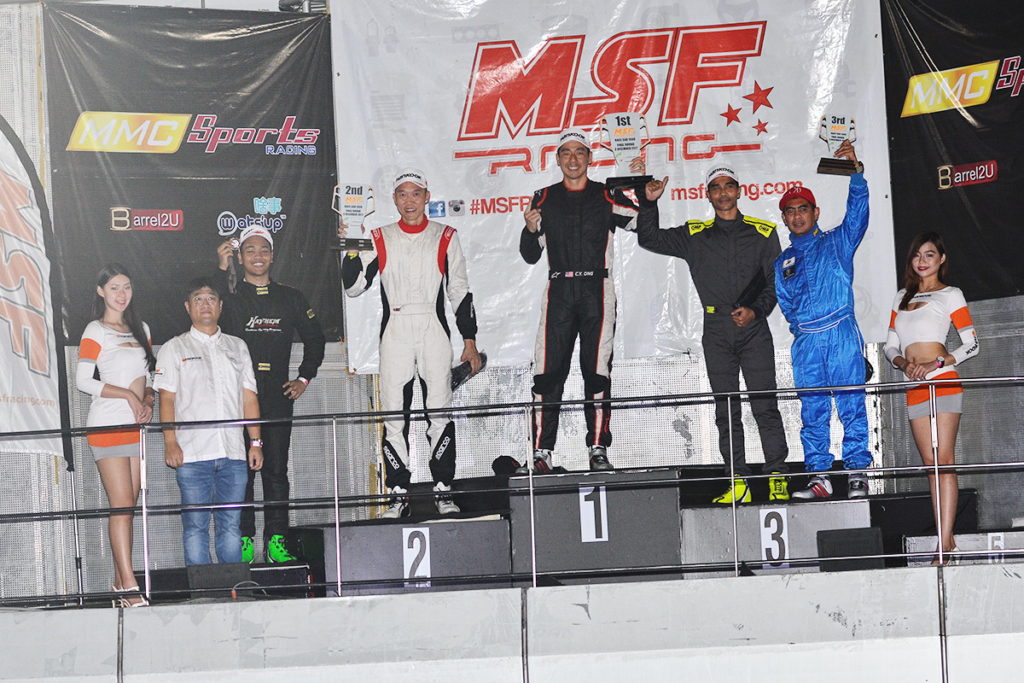 The final championship score for Race Cars 1600 are CY Ong/Geraldine Read-Team Dream Chaser (1385 points), Mohamad Fazree/Mohd Rashidi-Team DNT (1335 points), Sofiz Hardy/Wan Ahmad Farouk-FTuned Racing (965 points), Mirza Syahmi/Megat Shazreal-Mayhem Racing Team (960 points) and Desmond Yee-N1 Racing (870).