2016 was a mix of good and bad times- though mostly good, at least for the automotive culture in Malaysia. SNF was reborn to what is now called the Malaysian Speed Festival, or MSF for short, the Saga Cup was launched, and Brangelina ended. But more on Saga Cup… The inception of this great idea sparked within the dire need to make racing more accessible to the masses. In a country where motorsports- or cars in general are expensive, the people's car of the 80's went from being your father's reliable commute to the mosque at night, to a high speed, high adrenaline race car that it's become today. Aside from creativity, Saga Cup's strict regulation meant that the championship relied heavily on skills. Just like gym, there will be a point where body-builders reach a plateau in growing. As drivers approach the limit of what they can do to a Saga, what now?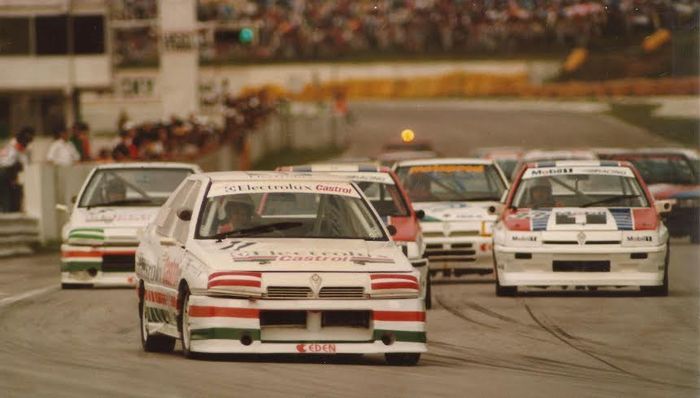 Enter Super Saga.
A spin-off from the original Super Saga of the early 90's that graced the legendary Batu Tiga track, MSF's iteration of the series is a sub-Race Cars Open category. Exciting it seems, even the younger generation from the local scene seems to be supportive of this new idea. "I can't wait to see how the teams will max out their 4G15s," said Ian Peterson, a fan of the series. The Super Saga is definitely a highly niche class. We talked to a few Saga Cup Experts regarding this new championship.
According to Keifli Othman, "This new series is better for the teams with bigger budget to upgrade [their cars]." With that being said, Keifli is very interested in participating Super Saga next year. Interesting to see what he is capable of with a brick of a car, after the recent viral onboard footage of him rocketing his EG6 to first place as he started the race from last place in Race Cars Open.
"I'm on the same page with Keifli. To me, any race/time attack that is 'open' has more or less become who has done the most round wins. Because the sky is the limit right? You can go bananas with it just like WTAC," said Jay Choong- the current champion of Saga Cup Expert.
Potential participants shall not immediately rejoice with the freedom of an Open Saga category, though, since turbochargers are not allowed in the series. Jay seems happy with this regulation.
"I think it's awesome!" added Jay. "I'm an N/A guy. Driving a N/A car fast is not easy. Every turn/sector has to be perfect to get the perfect lap, just like in the Saga. So personally, I feel it's more of a driver's car."
A driver's car indeed. The Saga only weighs as much as Adian after a heavy steamboat meal, which is a very good thing in the racing world. Such a light car demands lightning fast response from drivers. The lightweight sedan from the yesteryear is the perfect platform to further push workshops of their knowledge in building the perfect compromise. We only managed to interview two drivers, but it is enough to show that the interest is there; to build a car that everyone can relate to, in a sport that many loves- with minimum compromises, if any.