Ideas and theories can sometimes differ greatly from practice, and it would be ridiculous to do testings on the road. Being the first MSF event of the year, racers took advantage of the track day in spirit of updating their setup for this year's season. Lau Seng Kiat, champion of Proton 1800 2017, made full use of his free track day slot that he acquired for leading the championship scoreboard, to iron out the issues that he is experiencing with his Satria. "The clutch still keeps slipping," said Seng Kiat as he returned from a very hot lap. It's important to put the car through the same environment that it will be facing during the actual race, in order to simulate the intense conditions that the car goes through.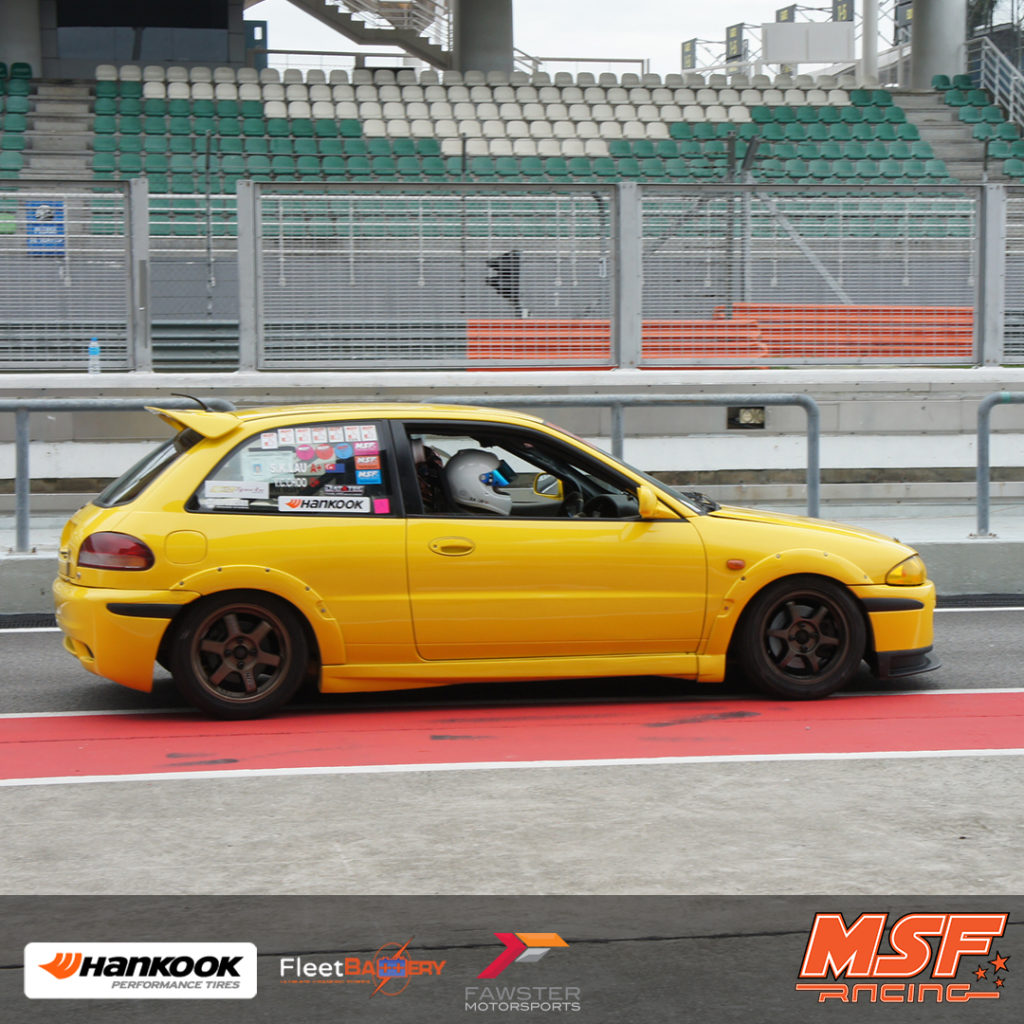 Being consistent pays off- and that is the strategy Seng Kiat adhered to during last year's season, as he took lead in most rounds in Proton 1800. And speaking of adhesion, Seng Kiat ran multiple laps with a set of Hankook Ventus V12's to revisit the limits of those tyres. "I ran with the Hankook V12's to get a rough idea of how much more grip the RS4's will have." It would have made more sense to test on the latter in order to get a direct feel of its limit of grip, but the stock for the new RS4's have yet to arrive.
With that being said, the champ still has more than a month to get prepared for the first round of this season. The new control tyres would definitely shave some time off his best lap, but how will it affect durability in the long run?