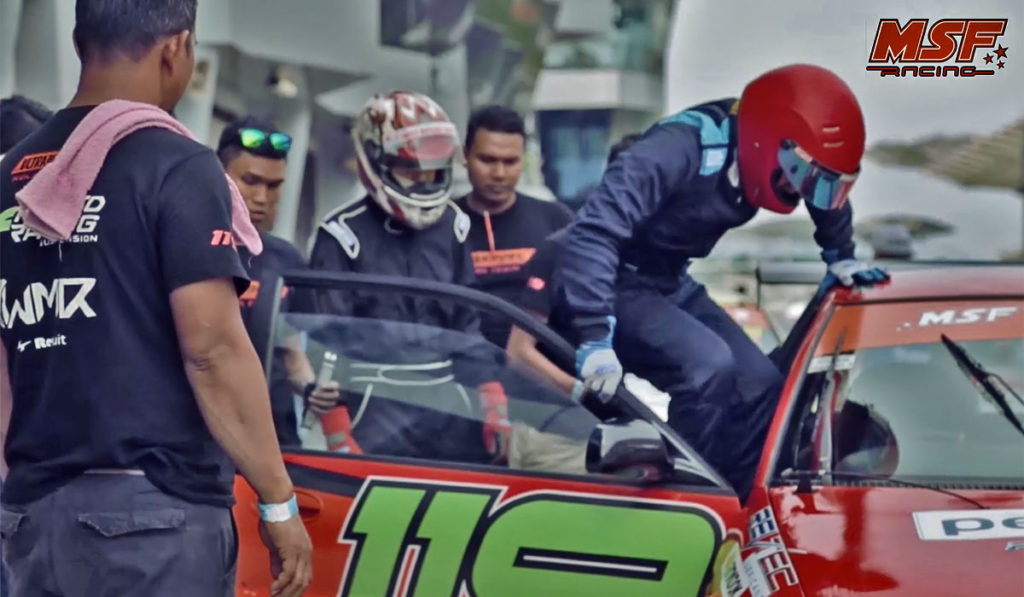 Historically MSF races have always been 2 rolling start races of 5 laps each. And once a year we also have the MSF Enduro, a 35-minute short endurance race with compulsory driver change in the middle, to provide a bit of a mix of strategies and activities.
We call this 2 x 5 laps race format the MSF Super Sprint. These short, exciting, and very intense races are thrilling for the spectators and absolutely flat-out for the teams, cars, and especially the drivers.
The strategy for MSF Super Sprint races is simple: maximum attack! Tune the cars up to last 5 flat out laps, set the tyres to work at either cold or at hot (because you'll get about 2.5 laps of each!) and for the driver you go for the gaps and feint and thrust your way through the traffic and rub doors with your opposition. There's no two ways about it: yo snoozes, yo loses!
As MSF edges towards it's 3rd year of racing, it's time we change things around a bit, and with that for 2018 we have introduced the MSF 10-lap Sprint race format.
Whereas the 2 x 5 lap Super Sprint races are short and intense, and the 35-minute Enduro is about teamwork and reliability, the MSF 10-lap Sprint race fits nicely in-between both formats in a way. Essentially it's the Suepr Sprint races joined together by a pit stop in the middle, for a total of one 10-lap race.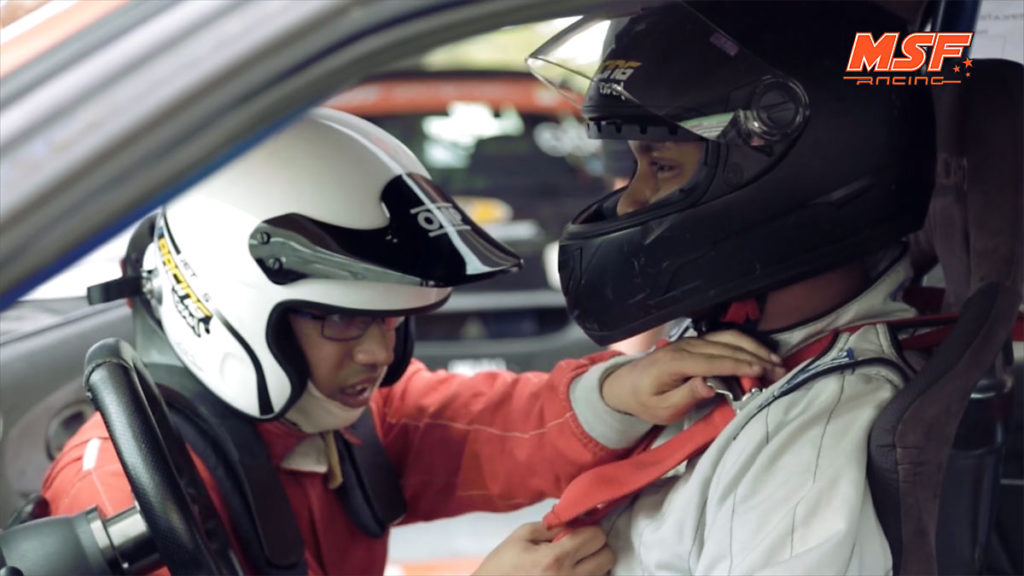 The objectives of the MSF 10-lap Sprint race are:
1) Reduce the number of race incidents whereby drivers were sometimes taking too big a risk to overtake a fellow competitor resulting in sometimes reckless and / or dangerous manuevers
2) Introduce new race strategies and elements for teams to work with to enhance their chances are success
3) Add new excitement and spectacle for the spectators
The MSF 10-lap Sprint requires a compulsory 3-minute pit stop to be taken at any time during the race AFTER the start of the race and BEFORE the chequered flag, just like the Enduro. But unlike the Enduro, a driver change is NOT COMPULSORY, hence teams have the option to either just run 1 driver, or a 2nd driver can take over to continue the charge through the second half of the race. This makes the race more interesting!
All pit-stops are to take place at the Main Pitlane.
Teams that are based at the South paddock will unfortunately need to come over and prepare a pit-stop spot at the Main pit area. Please do make these arrangements early, and 'negotiate' with other teams so that there will be no obstruction.
For spectators: once the race starts, please do not cross the pitlane to the pitwall indescriminately; take the utmost precaution, and strictly no children or smoking permitted in the pitlane area!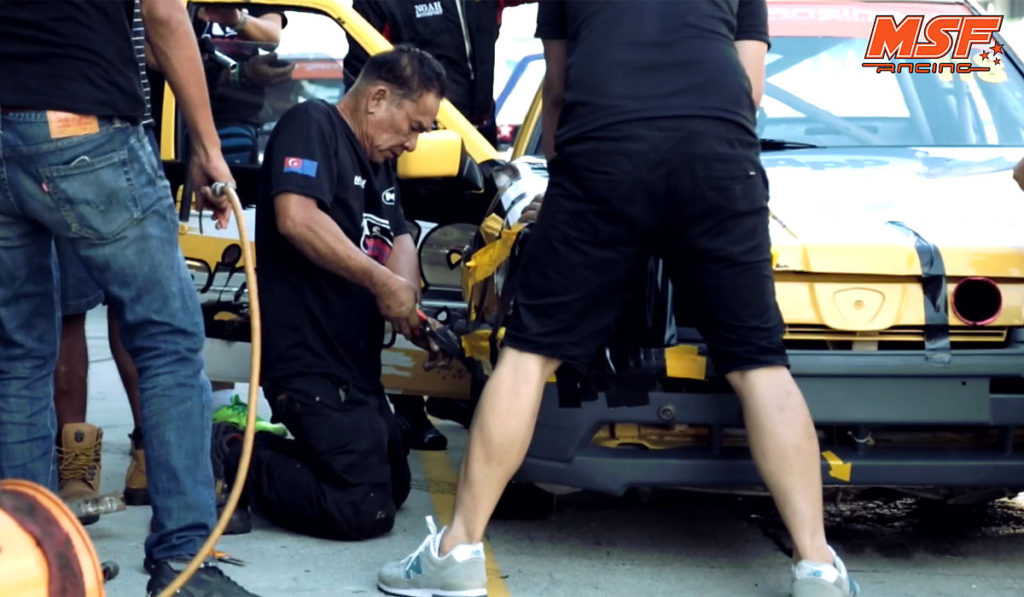 For teams: what are your strategies for this? There are several, here are a few for discussion sake:
a) early pit-in
– driver to push 100% at race start for the first 2-3 laps and make the most of fresh rubber, and then to pit-in early to allow the tyres to cool down slightly, then head back out to the race
– this strategy is if you want to take advantage of the cooler tyre temps. Once the driver goes out again after the pit stop, he would probably only have 1 more lap left of 100% driving before having to bring it down 10-15% to conserve tyre temperatures till the end of the race.
b) pit-in halfway
– driver can drive the first 5 laps in similar strategy to how he drives a Super Sprint race, and the pit stop provides a bit of opportunity for the car and tyres to cool off before the second half
– this strategy will work if the team has a patient and consistent driver who is good at avoiding trouble and can put in good laps, taking care of the machine
c) late pit-in
– take advantage of others being caught up in the pit-in traffic, and choose to pit late. When most of the other teams have pitted in, that would be the best time for the driver to hit out 2-3 laps at 100% to gain on-track advantage
– Patience by the driver is required to keep the tyres in optimal condition and temperature throughout the first 4 laps or so, and then to whack hard mid-race to grab precious track position before pitting in