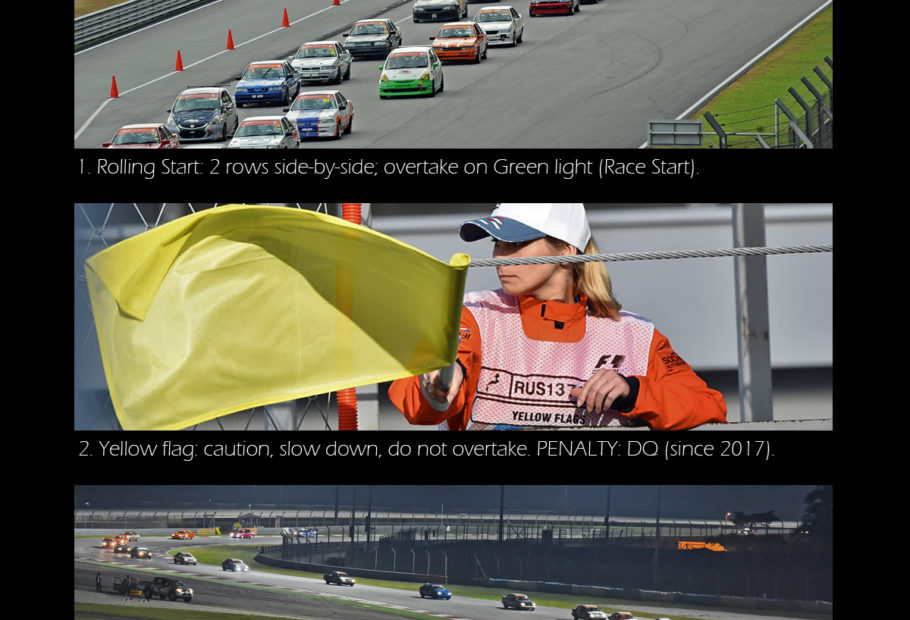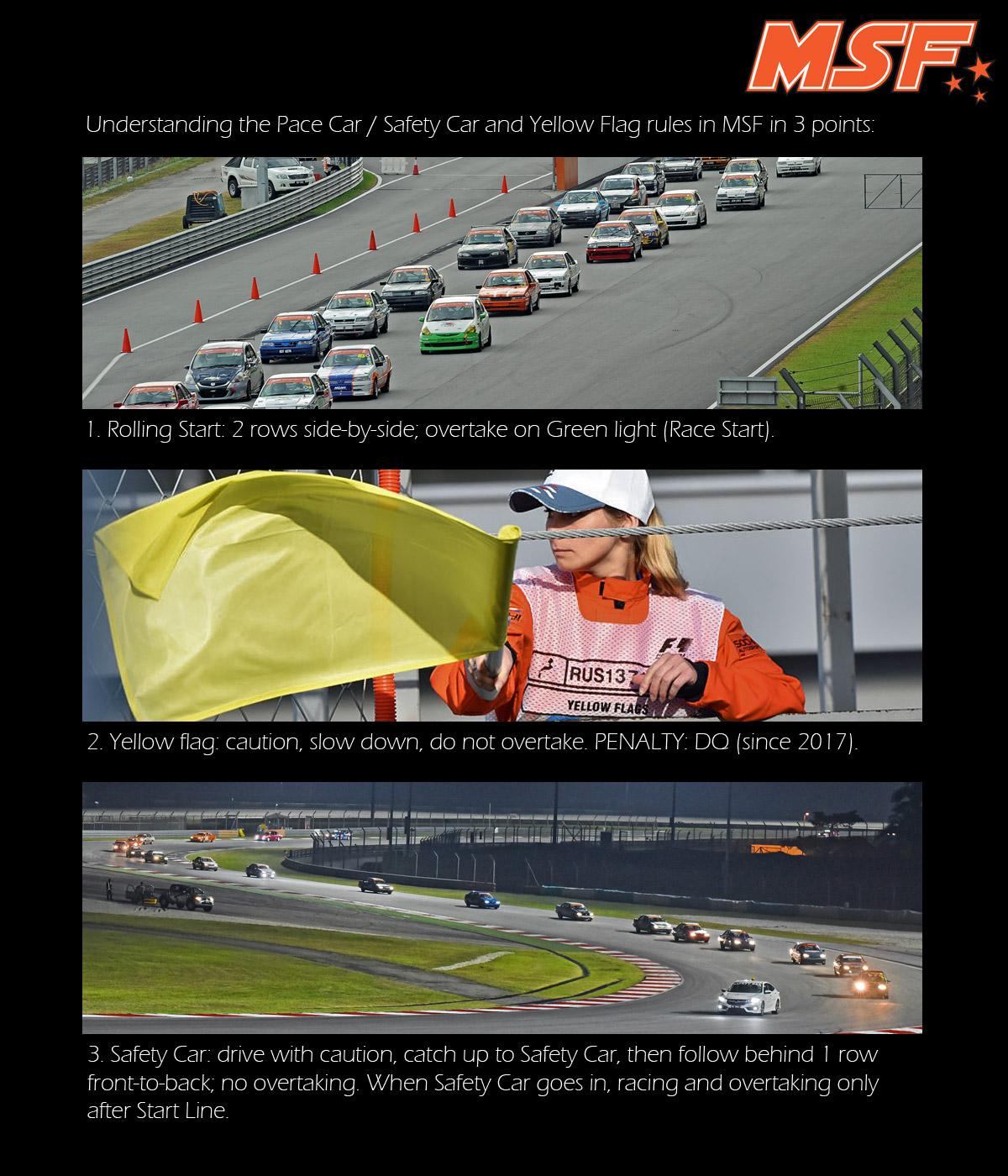 Understanding the Pace Car / Safety Car and Yellow Flag rules in MSF in 3 points:
1. Rolling Start: 2 rows side-by-side; overtake on Green light (Race Start).
2. Yellow flag: caution, slow down, do not overtake. PENALTY: DQ (since 2017).
3. Safety Car: drive with caution, catch up to Safety Car, then follow behind 1 row front-to-back; no overtaking. When Safety Car goes in, racing and overtaking only after Start Line.