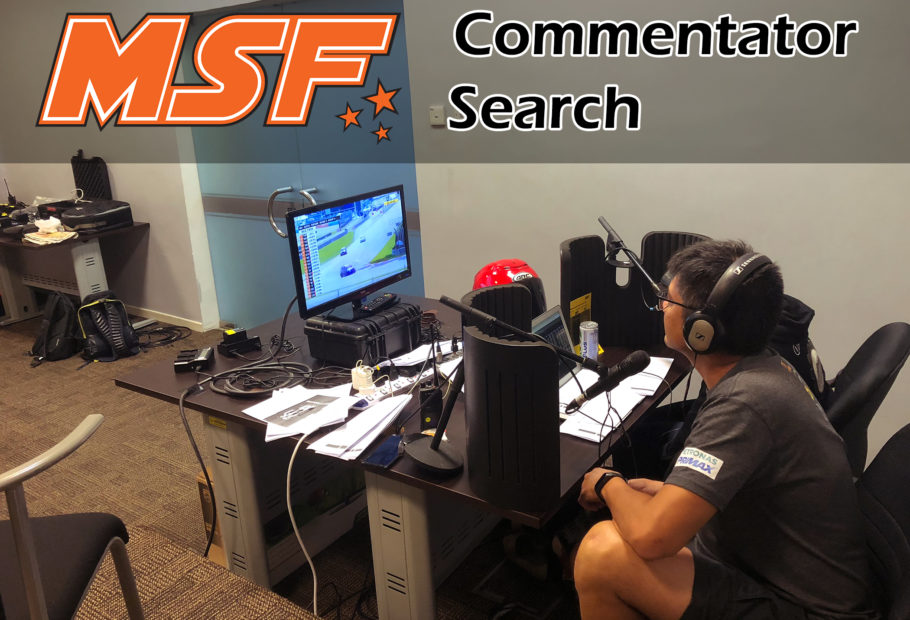 You think you can talk well in front of 150K viewers in a fast-paced, action-packed, door-to-door intense racing livestream?! No need to talk so much, read below:
Contest Mechanics
-Study the video above. Links will be provided below.
-Use the downloadable link of the video above to overlay your commentary.
-Post it up on your Facebook and tag #MSFcommentatorSearch.
-Post has to be set to PUBLIC.
-The team will choose the Top 3 best commentaries.
-Winners will be contacted via their Facebook messages.
-The Top 3 chosen commentators will be invited to commentate on MSF Finale this 1st December- with allowance, a goodie bag and FREE track day!
-Entry submissions are only up until 15th November 2018, 12PM (Kuala Lumpur time)
-Chosen winners will definitely be invited to commentate on future rounds of MSF.
Click here to study and understand the full race. (1:34:00 onwards)
Click here for the downloadable link of the video above.
Sounds simple? We'll be waiting for your submissions.